The Bishop Continues James' Bowers Files Series
Kelley Mathews

Crosswalk.com Contributing Writer

2010

2 Aug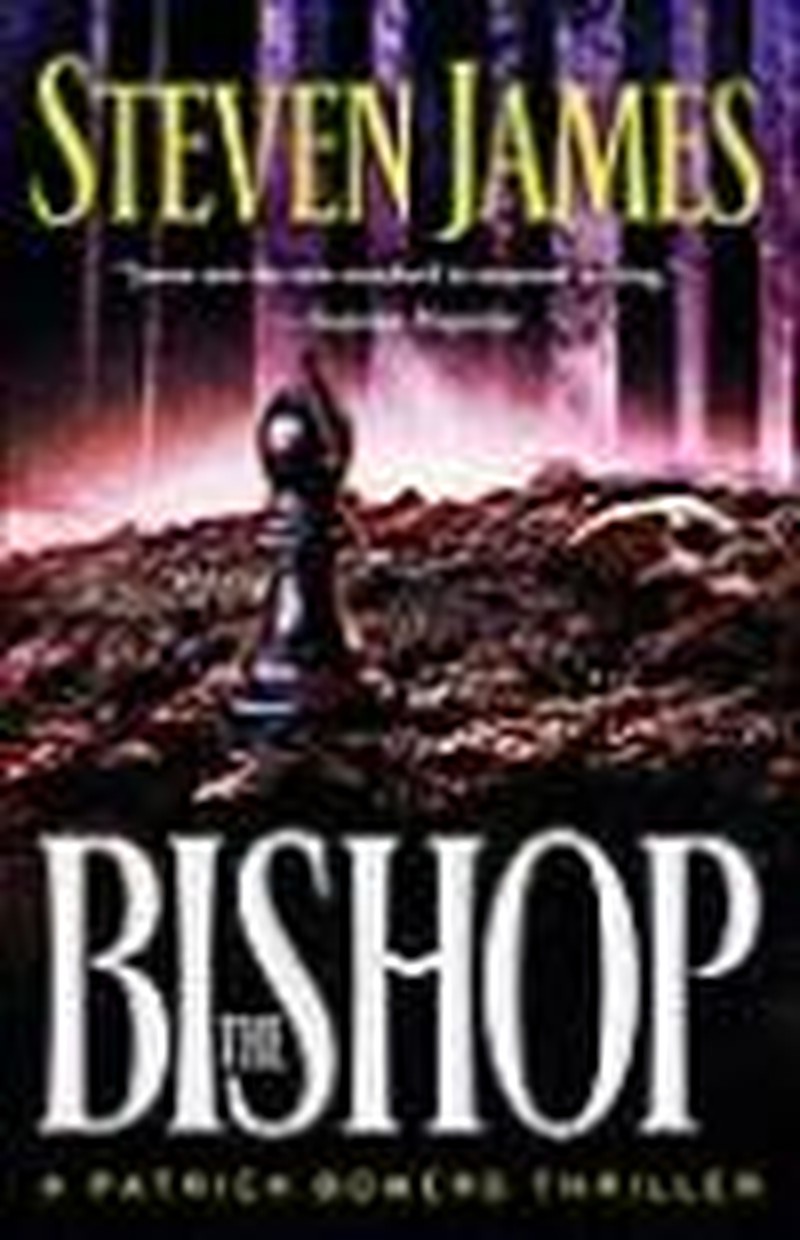 Author: Steven James
Title: The Bishop
Publisher: Revell

FBI Agent Patrick Bowers, last seen in Steven James' The Knight (Revell, 2009), takes on the baffling case of a pair of serial killers who leave behind only the evidence they want found. Seemingly unrelated murders—all equally gruesome in their own special ways—draw Bowers into the investigative team. When a congressman's daughter is abducted, politics and money enter the case, throwing shadows and light onto almost everyone's motives. But the killers use their technological and law-enforcement expertise to anticipate the investigators' moves, planting false and misleading evidence at each scene. Bowers must use his intellect, intuition, and professional skill to decipher the clues and find the elusive duo.

Meanwhile he's distracted by the custody battle for his teenaged stepdaughter, Tessa. Between meetings with lawyers and her biological father, Bowers discovers connections to his current case that should not exist. To further complicate matters, an old nemesis (whose story is woven into each of James' Bowers Files books) appears to be following Bowers during his investigation. How do these three threads tangle together, and can he untangle them before the deadly game reaches its conclusion?

Bowers' relationship challenges also baffle him. Now afforded the choice, does he explore new possibilities or should he return to a former flame? And should he really listen to teenaged Tessa's advice on this matter?

James continues to produce tension-filled, complicated and intellectually stimulating murder mysteries. The Bishop takes up where The Knight left off. Bowers is strengthening his relationship with Tessa, trying to determine if her newly-discovered biological father is friend or foe. He struggles with the desire to exact revenge—or is it preemptive justice?—on the killer recently freed from prison who enjoys taunting him. The new case challenges his thinking on justice, in particular.

Bowers and his colleagues explore and debate the concept of depravity and how it may or may not connect to evolutionary theory. What are the ramifications of a philosophy that claims we are the product of our biology? Are people hard-wired for evil, or do we have choices? How should public policy adapt, especially the justice system? And where does God come into play? Readers should enjoy the conversations among several characters who wrestle with these issues.

James's books are not for the faint of stomach. I had to stop reading an hour before bedtime because I really didn't want to dream about mutilated corpses and seriously creative evil people. So be aware that some scenes will turn your stomach a bit. Although James doesn't go into excruciating detail, he gives enough description plus suggestion that allows the reader's imagination to fill in the blanks. Often what is unsaid creates the greater effect.

The Bishop continues James' success as an author, proving he deserves that Master of Arts in Storytelling he earned in 1997. The complex storylines are masterfully woven together so that events appearing to be unrelated eventually intersect and complete one another. The rocket-paced ending will surprise and satisfy, yet set the stage for the next book in the series.


**This review first published on August 2, 2010.