The Chance Predictable But Satisfying
Susan Ellingburg

Crosswalk.com Contributing Writer

2013

19 Feb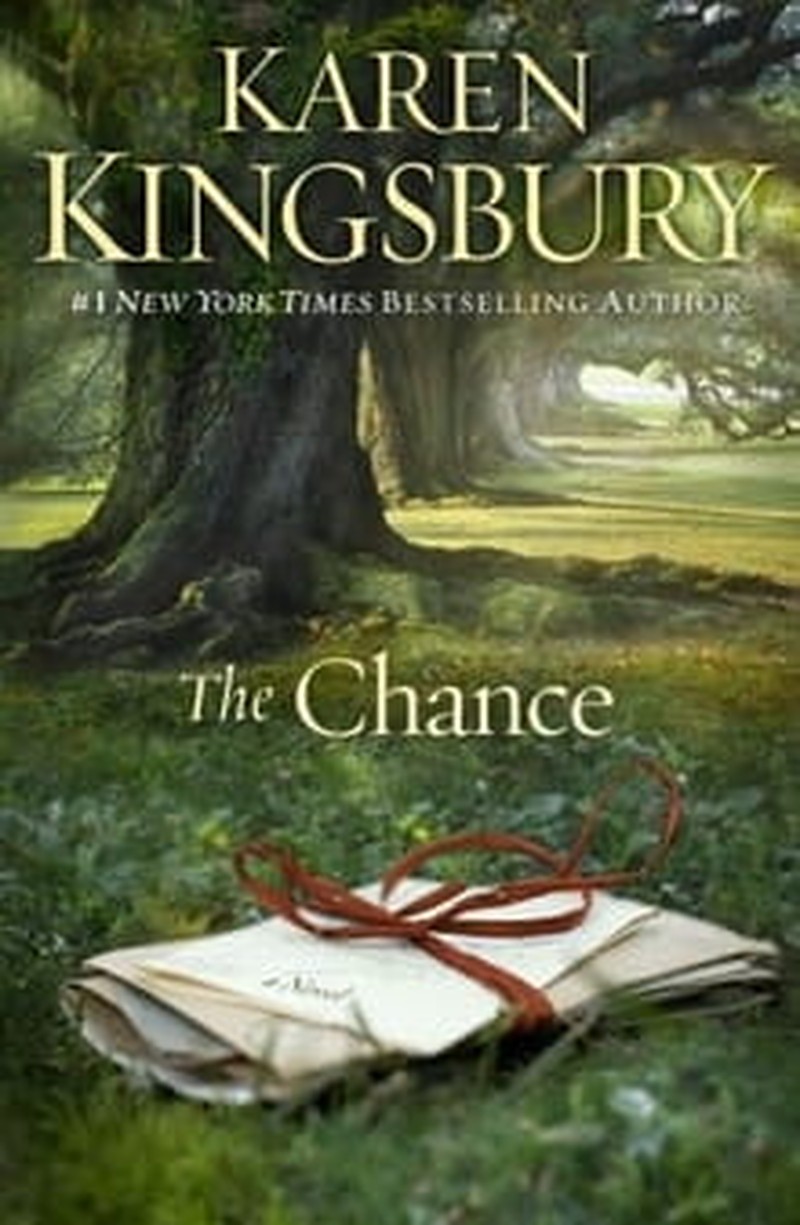 Author: Karen Kingsbury
Title: The Chance ;
Publisher: Howard Books
There are can't-put-it-down, edge-of-your-seat, what-will-happen-next stories—the nouvelle cuisine of novels. Then there are books more akin to literary comfort food; no surprises, just good, basic fare. In this month's new fiction menu, The Chance is on the home cooking side: predictable but satisfying.
It starts with a crisis that leads fifteen-year-old Ellie's dad to make a sudden move from one coast to the other. On her last night in Savannah, Ellie meets her best friend, Nolan, under their favorite tree. They write secret letters to each other and bury them there, with a promise to meet again eleven years later and pick up their mail. (At this point in the story—early on in the book—the inevitable ending should be obvious to even the most gullible reader. However, part of the pleasure of comfort food is knowing what to expect, so that doesn't necessarily make The Chance less enjoyable.)
Fast forward eleven years, minus a bit. Ellie has not fared well since she left Savannah. She lost her best friend, lost her family, and lost her . . . well, let's just say she's now a single mom. She cuts hair, tries to scrape together a life for herself and her daughter, and watches her old buddy Nolan on ESPN. He's a big-time basketball star now, who surely wouldn't have room in his all-star life for someone like Ellie. While she's sort of planning to go back and dig up the box on the appointed day, Ellie knows Nolan won't keep their date.
For his part, Nolan has turned personal tragedies into motivation to be the best athlete/Christian/all around good guy he can possibly be. Fame and fortune are the result, but they can't keep him from almost crippling loneliness. All these years later he still longs for his high-school sweetheart, the girl he lost touch with so many years ago: Ellie. Before he can move on with his life, he has to give his hopes and dreams just one more chance. Sadly, this would all have been a bit more interesting if Nolan hadn't been quite so perfectly perfect; he radiates so much goodness it's a wonder his teammates aren't blinded by the light. He's nice enough but not the most realistic character, even for a solid, grounded believer.
Fortunately, the rest of the cast is more comfortably human. Ellie's parents are certainly flawed and their weaknesses make them both interesting and relatable, even to those whose sins are of a different flavor. Ellie herself is a little on the whiny side, but she's done a great job raising her daughter Kinzie in difficult circumstances. Kinzie's a sweet little thing full of the childlike faith her mother lost long ago, and you know what the Bible says about faith like a little child...
It can't be easy to make divine interventions sound normal, but as we watch the Holy Spirit work through these characters' lives it never feels forced. Kingsbury is better than just about everyone at making two-way conversations with God sound completely natural. The Chance may not be a groundbreaking work, but it does illustrate excellent lessons on forgiveness. The happy ending may never be in doubt, but that's just the cherry on top of this sundae. Sometimes, a little comfort food is exactly what you need.
*This Review First Published 2/19/2013