The Cross & The Pen: Author Catherine Lawton
Eva Marie Everson

Contributing Writer

2005

25 Jan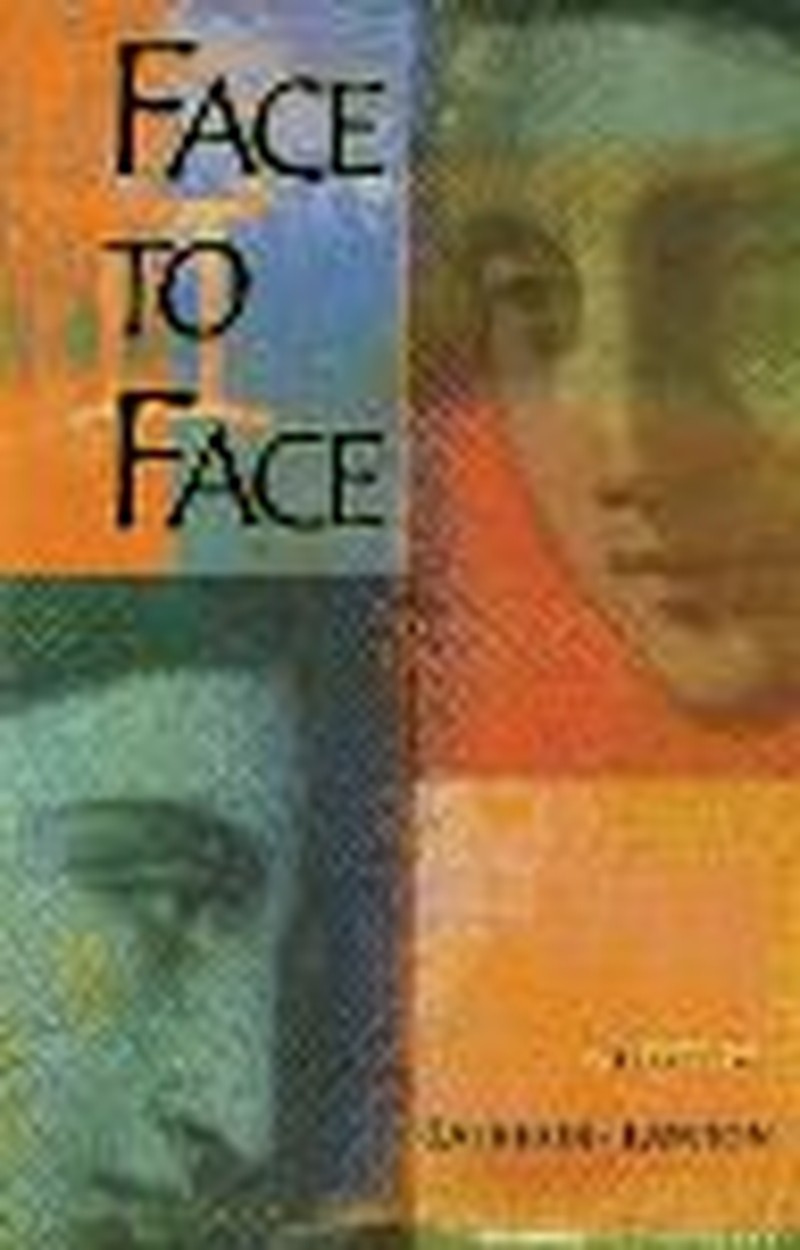 Welcome to The Cross & The Pen, Crosswalk.com's author-to-author interview column!
You know, I receive a lot of books in the mail, either from writer friends or from publicists. And, as many of you know, I'm a Bible scholar. Recently, someone sent me a book titled "Face to Face" (Cladach Publishing), which tells the fictionalized story of the woman Jesus called Daughter of Abraham in Luke 13. I was fascinated! Fascinated enough to contact the author, Catherine Lawton, so we could chat about it for a bit. Wanna listen in?
Eva:  Catherine, tell my readers a bit about yourself.
Catherine:  I was born in Colorado, but my parents moved to California when I was a baby. I grew up as a pastor's daughter in many towns of California. From my first memories, I was fascinated with my minister-father's books and was often scolded for scribbling in them. Undaunted, though, I dreamed of writing and making books. At 12 I had a poem published in a national periodical -- our Sunday school take-home paper.
After earning a B.A. degree in English, enjoying both creative writing and the study of literature, I got married and had two babies. Then, in the midst of busy homemaking, church involvement, and piano teaching -- I got quite serious about two things: 1) seeking a closer walk with God, and 2) writing for publication.
This dual quest led me to prolonged periods of prayer, deeper and more joyful study of the Bible, freeing experiences of inner healing, involvement in world missions, and learning to share through the written and spoken word the insights the Lord was giving to me.
My husband, Larry, an accountant, and I have lived in Santa Rosa, Calif. for 33 years. Our married children provided us just this last year with two beautiful granddaughters. One of those babies and her parents live in Colorado, and that's where we are planning to move soon!
Eva:  Your book, "Face To Face," is (as a novelist) an interesting exercise in taking what little we know about a subject, and expanding upon it to tell a story. Fill us in.
Catherine:  You're right; we know little about this woman. Only Luke mentions her. He tells us that the woman "could in no way lift herself." This indicated to me that she had tried ... Perhaps she tried "cures" such as positive thinking, self-help techniques, legalistic religious practice, witchcraft and magic, etc. All these represent philosophies influential in our world today, as well.
Jesus told the woman she was released and he said that Satan had kept her bound. This part is very personal. I have known people who are bound by various things -- memories, addictions, sins, wrong thinking, bitterness, and even evil spirits. And I've seen people set free. I wanted to know what sort of spirit had taken hold of this woman, how Satan could keep a religious person of faith bound, and what might have caused that spirit to enter into her body and life.
Luke also tells us that Jesus called this woman a "daughter of Abraham." Abraham believed God and it was accounted to him as righteousness. He believed God's word when circumstances looked impossible. So I expanded on that as well. This broken woman had attended the synagogue; she would have heard the scriptures. Perhaps they had spoken to her heart very personally and directly about her specific need, and her faith had taken hold of them. Then when her moment came and Jesus spoke to her, her heart was prepared.
Bible scholars have interpreted this miracle in several ways. Some see this bent-over woman as a picture of the human heart that is "bent toward sin" and "missing the mark" -- that can only be "straightened" by an instantaneous touch from God. Others see this as a an example of the blessings that come to those who are faithful to the "means of grace." Still others emphasize the compassion of Jesus for the downtrodden and they say that He was demonstrating his desire to lift the yoke of slavery to sin as well as political oppression from his people.
Eva:  With so little known about her, how did you develop her character?
Catherine:  A good story needs conflict, and there's conflict aplenty in this account:  between the woman and the spirit that crippled her; between Jesus and the leaders of the synagogue; between the people the burdensome Sabbath laws; between walking by faith and walking by sight; between an oppressive government and people seeking a Deliverer; between a woman's emotional needs and the demands of society upon her.
I considered the context of the scriptures and researched life in those days, especially in regards to women. And I suppose I somewhat unconsciously gave her some traits of people I've known, including myself.
Beyond that, I spent time meditating on this woman and imagining what it would be like to see the world through her downcast vision, to raise a child, to keep house and try to make a living and just get through her days, to interact with village people, and to live under the religious and political authorities of the time.
I gave her a name, Joakima, which means "One whom God has lifted up spiritually." She gradually became a very real person to me and I felt I knew her.
There is a bit of mystery in the creative process.
Eva:  You're so right, there is! Okay, other than pure entertainment, what are you hoping the readers will catch from your work?
Catherine:  When they read my book, "Face to Face," I hope readers catch a sense of the challenges and difficulties of life - especially for women - during the time of Jesus. And I hope they catch a sense that our day is similar in many ways to that day; and that, though we may not be able to stand face to face and look into Jesus' eyes literally and physically, the words and the Spirit of Jesus still call us. And, like Joakima in the story, we must respond.

For more information about "Face to Face," please visit www.cladach.com.
Catherine Lawton has a B.A. degree in English from Point Loma Nazarene University and studied at New College Berkeley. For several years she held a preacher's license in the Church of the Nazarene and was a church musician for 20 years. Catherine and her husband, Larry, have participated in and led volunteer short-term missions teams to Mexico, Africa, Venezuela, Sicily and Rome.  The Lawtons have lived in Northern California for 33 years and have two married children, a son and a daughter, and two beautiful granddaughters.

Eva Marie Everson is the very busy author of fiction works like "Shadow of Dreams", "Summon the Shadows", and "Shadows of Light" and nonfiction works like "Intimate Encounters with God" and "Intimate Moments with God." To find out more about having Eva Marie come to speak to your group, please visit www.evamarieeverson.com.   Eva Marie and husband Dennis have been happily married for over 25 years.