The Cross & the Pen: Author Kathleen Jackson
Eva Marie Everson

Contributing Writer

2004

28 Sep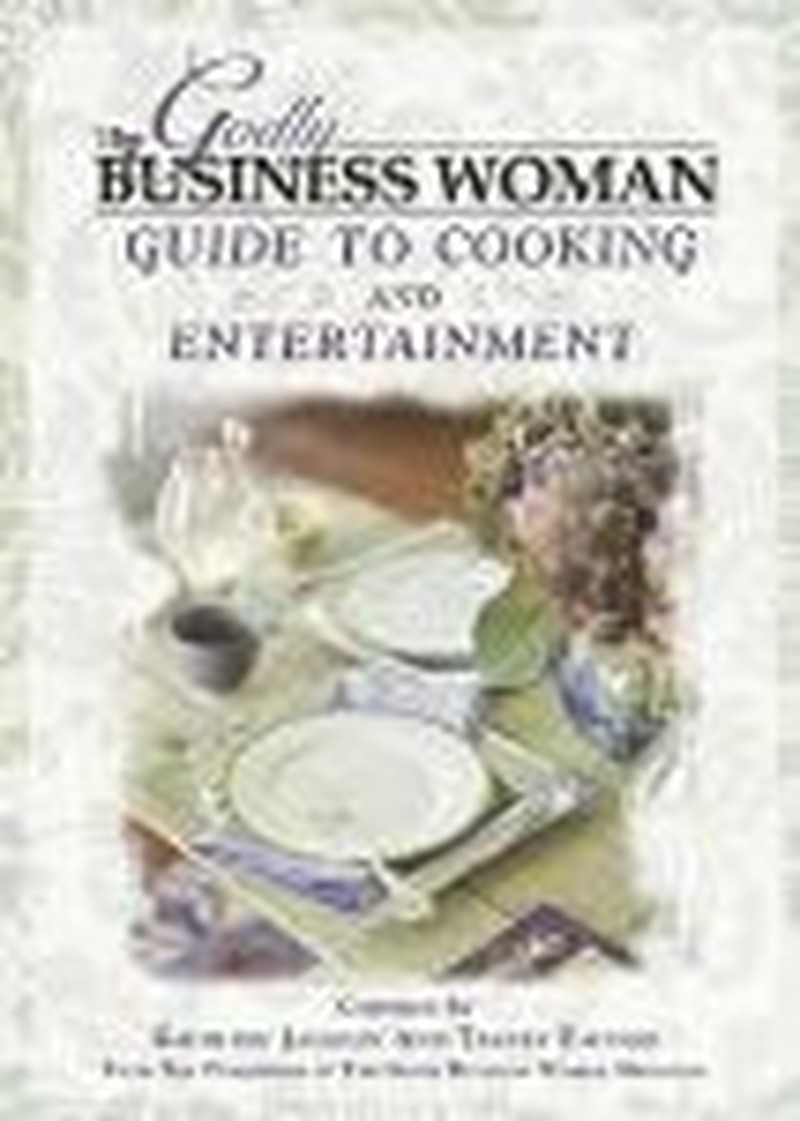 Welcome to "The Cross & the Pen," Crosswalk.com's author-to-author interview column!
One of my dearest friends in the whole wide world is Kathleen Jackson, publisher of The Godly Business Woman Magazine. Nearly every weekday morning she and I sludge through the humid Florida climate, walking and praying our way to becoming healthier (both physically and spiritually). Over the past couple of years I have heard her heart's desire being laid before the Lord; to write a book designed to help women (both those in the corporate world and those who have professionalized homemaking. What a God-thing that we were together when she received the news of its upcoming publishing and then again when the first book came to her via special delivery!
Recently, we got together to talk about her newest book, "The Godly Business Woman Magazine Guide to Cooking and Entertainment" (co-compiled and editing with Tracey Davison, editor of the magazine), published by Living Ink Books (an imprint of AMG Publishers). Wanna listen in?
Eva:  Kathleen, let's get first things out of the way first. This book is NOT a cookbook, as I've heard you say numerous times. (Laughing.) So, tell me what it is exactly!
 
Kathleen:  It is a guide to entertaining. So many women say I can't have people over, my house is too small, my carpet is so old, etc. We want to educate women that it is not the bricks and mortar that is important. It is the heart of the house. We wrote the book in response to our readers from The Godly Business Woman Magazine.
Eva:  What made you (as the publisher of The Godly Business Woman Magazine, a magazine for and about women in the workplace) want to write a book about entertainment, especially as it relates to their homes? Did someone inspire you?
Kathleen:  We featured Vonette Bright [wife of the late Dr. Bill Bright and cofounder of Campus Crusade for Christ] on the GBW Magazine several years ago and it was at that time I was given her book the joy of hospitality and from the moment I read it, I was convicted that I needed to do something like that for working women. The number one need for the working woman is balance in their life. This book will help ladies (and men) understand they can entertain 5, 50 or 500 people and do it with ease, stay within budget and have it all completed on time.
Eva:  Kathleen, from a godly perspective, why is hospitality so important?
Kathleen:  When people are treated with hospitality it disarms them and makes them receptive to hear the Good News. It shows you care about excellence and about making them feel special.
Eva:  I couldn't agree with you more! So, tell me about the layout of this book! Let's start with the cover, which, by the way is gorgeous! What do you think the cover says about what readers will find inside?
Kathleen:  I think the cover says class! That is what we were striving for, Simple class! It looks like a picnic table with china on it, doesn't it?
Eva:  Simple and elegant! I love it! So, inside you have divided things into three sections. Tell me about them.
Kathleen:  The first section is about entertaining. We start off with the purpose – using your home for evangelism. Then we move on to planning the event, menus, basic etiquette, nutritional know how, and we end that section with a chapter written by Mary Hunt ("The Cheapskate Gourmet") showing us how to make an ordinary meal a memorable occasion. We move in to special occasions – celebrations, breakfasts, brunches, dinner with family and friends, buffets etc. We have planning chapters that cover engagement parties, wedding celebrations, baby showers, retirement parties etc. These chapters are filled with tips to plan your meal from the food to the scent of candle to burn to enhance the aroma in the room! We offer menus, invitation ideas, as well as entertainment for these sections.
Section three starts off with gifts from the heart, and then moves into some fun holidays like Valentines Day, Easter, Fourth of July, Thanksgiving, Christmas and New Years. We want to be the resource where women go to entertain with excellence. If we are to do it unto the Lord, then we are to do it with excellence. Excellence does not necessarily mean expensive or difficult. We are so proud to bring this resource to ladies to put them at ease when they open the doors of their home to entertain. We also show you how to entertain in a restaurant if necessary. This book will have answers for all your entertaining needs and is done in full color with pictures that jump off the pages and say, "Eat me!"
Eva:  They do! (Laughing.) You and your magazine editor, Tracey Davison, compiled and edited the book. Tell me a little about those who contributed to this work.
Kathleen:  We were blessed with contributing writers for this project. They all saw the vision to help women entertain with excellence and we are so grateful and thankful to the quality of writers that God brought to us. Some of our contributors include Vonette Bright – a.k.a. The Queen of Hospitality – Mary Hunt, Marita Littauer, who is a gourmet cook herself! Doris Christopher, founder of The Pampered Chef, contributed her talent to this project as well, and of course you ... Eva Marie Everson … penned our Christmas chapter.
Eva:  Oh, but of course! (Laughing again.)
Kathleen:  There are many more talented men and women that contributed to this book but "you will have to buy the book to learn the rest of them!"
Eva:  You are so funny. But those are great names, Kathleen – and I'm not talking about mine. What a thrill to have so much from so many wonderful writers give so much information in one easy to use book! In your heart's eye, how do you see this book being used?
Kathleen:  I see this book being used by women to bring people into their homes and introduce them to a relationship with Christ. Isn't that what it is all about? Our prayer is that once women get comfortable opening the doors of their home and entertaining, that they do it for Him as a ministry. Women love food so why not invite women into your home and let them feel the Spirit of Jesus through your hospitality and that, like I said earlier, will disarm them and make them ready to hear the Good News of Jesus Christ. Good hospitality will put people at ease and make your event flow smoothly. Remember, of course, to have a purpose for the event and we pray that purpose is to introduce them to our Savior.
Eva:  Kathleen, in closing, I always ask our authors to say a prayer. Would you say a short one for those businesswomen out there who struggle to balance home and the workplace?
Kathleen:  Certainly. Father God, I lift up all precious women to you. I pray that women will have a desire to draw close to you Lord, and at the same time that women would be the light that would bring people to you by their actions and words Lord. Father, I pray that women would extend the hand of hospitality to people from all walks of life. I pray that you bring people to us that we can impact, Lord. Whether it is by our words, deeds, or in our homes, Lord, help us to be the light in this dark world. I pray for the single mother who has to run her household. Father, I pray that you give her strength to make it through each day Lord. I pray for financial blessings on her home and that her children would be safe. Bless the efforts of our hands Lord and help us to produce Godly disciples with our children. Father, we will remember to thank you and praise you for our jobs and families. For all you do Lord, we are so unworthy, and I thank you, oh yes, Father, I thank you. For loving us when we don't deserve it, and I pray that we extend that same grace and mercy to others. Jesus, I love you and I exalt your name on high. Amen.
Eva:  Amen.

For more information about The Godly Business Woman Magazine, please visit www.godlybusinesswoman.com.

Kathleen Jackson is the Founder and Publisher of The Godly Business Woman Magazine, which she launched in 1998 to educate, inspire and encourage women to be all they can be through Jesus Christ. In addition to her responsibilities as Publisher, Kathleen co-hosts a daily radio program, "The Morning Light" on AM950 WTLN in Orlando, Florida, and is a guest host on Super Channel 55 Pinnacle, featured worldwide on Angel Network. She is also a motivational speaker to varied audiences and was most recently featured on Billy Graham's Hour of Decision. She resides in Casselberry, Florida, with her husband Royce. Her daughter Michelle is married to a pastor and lives in Orlando, Florida with their two children (and one on the way).


Eva Marie Everson is the very busy author of fiction works like "Shadow of Dreams", "Summon the Shadows", and "Shadows of Light" and nonfiction works like "Intimate Encounters with God" and "Intimate Moments with God." To find out more about having her come to speak to your group, visit www.evamarieeverson.com.