The Cross & the Pen: Heather Gemmen & "Startling Beauty"
Eva Marie Everson

Contributing Writer

2004

22 Jun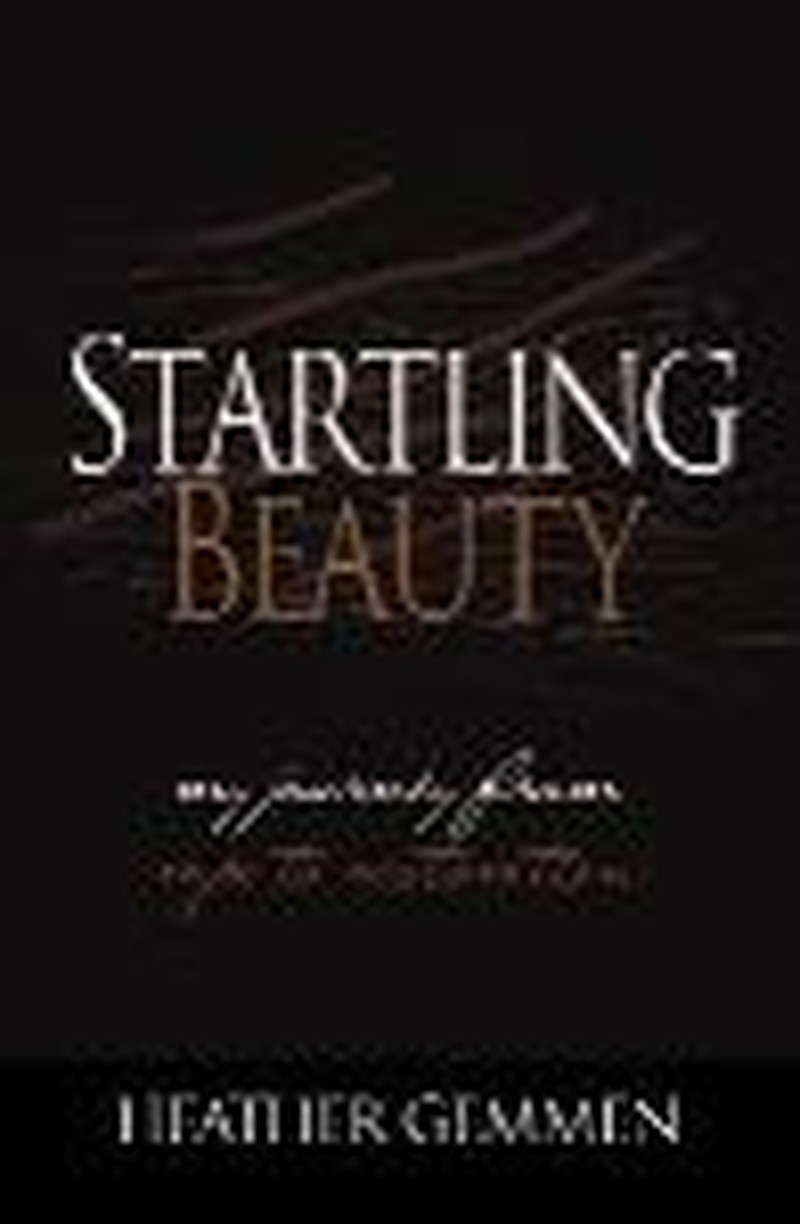 I have often said that two fears hover over every woman. The first is breast or ovarian cancer, though I think we concern ourselves more with the former than the latter. The second is rape. Women stay on guard every day of their lives, whether in our homes, walking to their car, on the job, on a date ... no matter where we go, we are trained to be keenly aware of our surroundings in order to protect ourselves. While being raped anywhere is traumatic, even more so is being raped in your own home. But can you imagine that, as you try to deal with the assault, you learn you are pregnant?

Such was the case of Heather Gemmen, my dear friend and author of "Startling Beauty" (Cook Communications), one of the most powerful books you'll ever pick up. This is not a book, however, that focuses on the rape, but more on the healings that took place inside Heather, her family, and her friends ... ironically from wounds they didn't even know existed. Recently, Heather and I got together and talked about what I consider to be a masterpiece of human emotion and God's divine plan. Wanna listen in?
 
Eva:  Heather, I want to tell you first that while at a writers conference recently I heard several people talking about this book ... how powerful it is and how wonderful you are, not only as its writer but as an editor. So, let's begin by talking about what you "really" do for a living.
Heather:  I am an acquisitions editor for Cook Communications, looking for quality proposals for all of our brands: from children's books to Christian living to fiction. I love my job not only because I get to be around books all day, but with the authors who wrote them. Maybe I like them so much because I'm one myself. If my day job is editing and my night job is playing with my kids, then third shift is writing.
 
Eva:  But, you've had this book for a long time.
Heather:  I have been a writer all my life, though I was not published until about 3 years ago. I started writing "Startling Beauty" long before I ever considered publishing it, but didn't get serious until about nine months before I turned it in to my editor.

Eva:  After reading it, I'm so glad you did! So, let's talk about the book. A very difficult subject matter and I know – because I know you personally – that deciding to actually write it was a difficult decision. How did God confirm that for you?
 
Heather:  The things God calls me to are not always easy, but he always equips me for the job, puts a passion in my heart to do it, and opens a door to make it happen. I wrote "Startling Beauty" because I had met so many women who were keeping silent, and so staying in despair, and I wanted to give them a voice.
 
Eva:  Now the difficult part; you were raped. You gave birth to a biracial child because of that rape. And you chose to keep the child and raise her as much a part of your family as the offspring from you and your husband, Steve. But, in the book, you share that it was so much more than that. You learned things about yourself while you were pregnant. ... Before I get ahead of myself and tell your story (you are such an inspiration, Heather!), let's talk about the decision to keep your child.
Heather:  At first the pregnancy seemed as traumatic as the rape itself. The rape was clinging to me, reshaping me, forcing me to make a decision. And none of the options in front of me worked. Abortion. Adoption. Keeping the baby. I wanted "Door Number Four." After much angst, though, God somehow got through out hardened hearts and caused us to fall in love with the baby. She is now the startling beauty that came from much pain.
Eva:  What kind of things did you learn about yourself?
Heather:  I learned that God has given me a lot more resilience than I thought I had. If someone had told me ahead of time that I would go through this horrid ordeal, I wouldn't have believed that I could have handled it.  That should be an encouragement to others: because I'm no better or stronger than anyone else.
Eva:  Heather, you are a good person. When you were raped, your husband was at a church meeting. You lived your life according to the Word. Why do you think God allowed this?
Heather:  I've read Job often enough to avoid asking that question. Who am I to question what God is doing? I trust that he is good and that he is sovereign, and that is enough. Now, I have to tell you that my faith has not always been so simple. I've certainly questioned God at times; but the questioning has never helped and so I've given it up.
 
Eva:  What are you hoping readers will take away from your book?
Heather:  I hope that they will find the courage to take steps toward healing in their own lives. If they learn from my experiences and gain a new appreciation for their spouse or they overcome their own racism or they learn how to deal with sexual assault; that would be great. If they can't relate to my individual circumstances but apply the principles to their own situation, that's wonderful, too.
 
Eva:  Heather, you and I were in a room with one other gal one evening chatting ... and we discovered that all three of us had been a victim of some type of assault in our lifetime. The stats are overwhelmingly against us, as women, when it comes to being assaulted. My guess is that most women who read your book will have been or will be assaulted at some point in their lives. Would you do something for me? Would you offer up a prayer for them?
 
Heather:  Father, so many of us are hurting and angry. Help us to believe you when you say "It is mine to avenge" so that we can let go of our bitterness. Please forgive us when we aren't able to trust you. And, Father, help us to be aware of your deep love for us. Amen.
Eva:  Amen. Thank you, Heather.
 
For more information about Heather Gemmen,  click here. 

To learn more about Robin Chaddock and her ministry click here.

Award-winning national speaker, Eva Marie Everson's work includes "Intimate Moments with God and Intimate Encounters with God" (Cook). She is the author of "Shadow of Dreams," "Summon the Shadows" and "Shadow of Light." (Barbour Fiction) She can be contacted for comments or for speaking engagement bookings at   www.EvaMarieEverson.com.