The Cure
Harry Kraus

Author

2008

24 Jul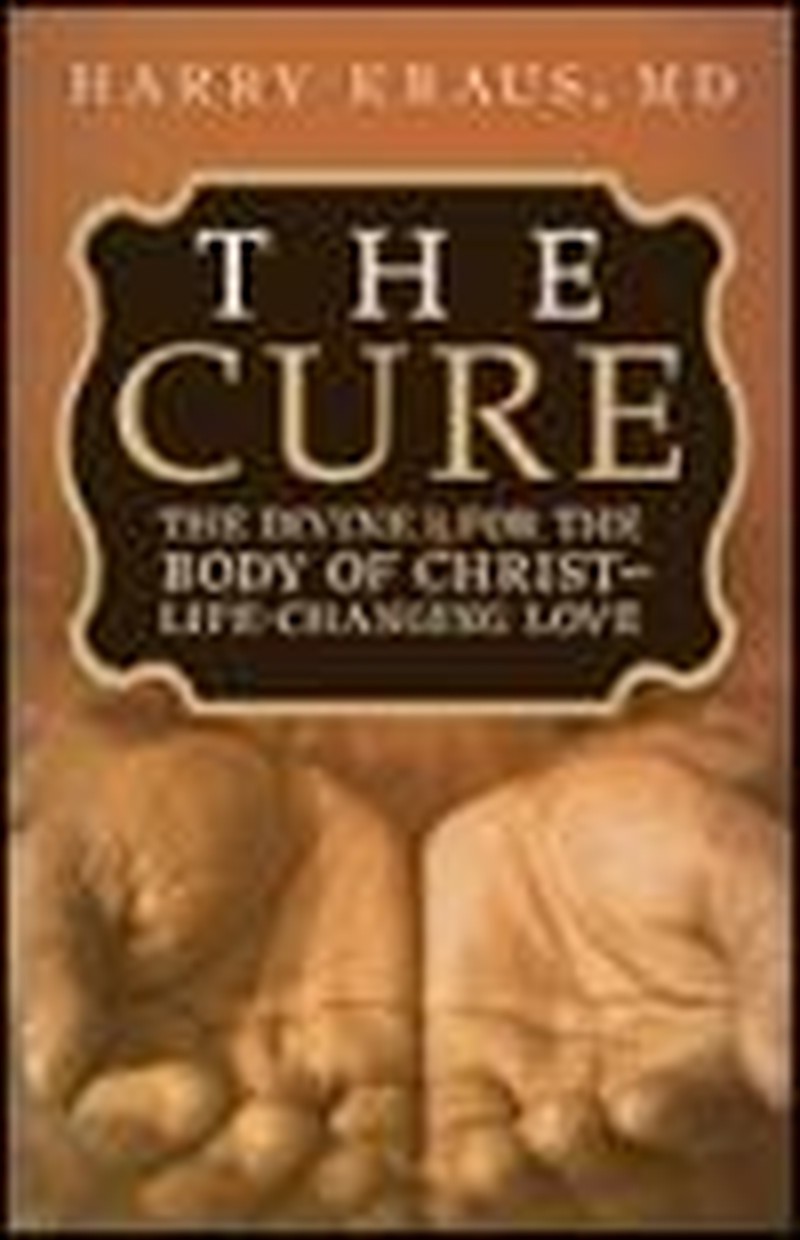 EDITOR'S NOTE: The following is an excerpt from The Cure by Harry Kraus (Crossway).
Introduction
I'm tired. That's a bad thing. But that's a common thing for missionaries serving on foreign fields. In Africa, tiredness is almost a badge. I'm working hard for Jesus, you know. Others should notice and break into some sort of spontaneous expression of praise; if not directly to God, at least stop and pat me on the back. But this isn't a book about being exhausted for Christ, and in fact most of what I have to say will show you how futile and empty most of our precious work has become. Because we've strayed away from the main thing.
Yes, I'm tired. I am. But not like you might think. I'm tired of Christianity being misunderstood. Tired of Christianity being judged on the basis of Western culture. Tired of letting Hollywood define us, tired of materialism being the first love of the Christian, and tired of watching church growth being made up of disenchanted souls hopping from congregation to congregation instead of the lost swelling our ranks. I'm tired of seeing Islam make advances when I know the truth is on our side. Tired of seeing people embrace a religion that hides behind a cloak of lies while truth sits idle on the curb, ignored and forgotten.
We've strayed from the essence that defines us. We've left the main thing long behind, while we strive forward. We're busy. Fruitless. And don't forget that admirable missionary trait, tired.
We are awash with conferences and filled to the brim with discussions about methods for effective evangelism, contextualization, cell churches, culture-appropriate dress, and techniques for language acquisition. We talk about church planting strategies, partnership, and biblical visions for our eleventh-hour calling to complete the Great Commission. Just this week I attended a week-long missions conference where we spent more time learning about emergency contingency plans (in case an under-the-radar team in a creative access country is compromised), self-defense techniques, and spiritual warfare than we did about the main thing.
In fairness, the conference planners didn't really ignore the main thing. They just assumed the attendees (many were seasoned missionaries) had already mastered the main thing. So on we go with other items of importance while the very heartbeat of the gospel is sidelined.
Don't misunderstand. There are other important components of effective ministry. I am a huge proponent of thinking and acting strategically in planning outreach. An understanding of spiritual warfare is vital. There is even a place for study of safety issues and preventing possible hostile actions against missionaries who serve within environments unfriendly to Christians and our message. But it's still not the main thing.
I've spoken to dozens, perhaps hundreds of missionaries serving on foreign fields and many more Christians back home, and I've concluded that most of us have tilted away from the core of God's motives behind the Great Commission. In a moment of profound tenderness we answered the call. But in the busyness of doing church, the heart of the gospel has faltered, its rhythm pathologic and in many cases expressing a fatal asystole. The heart of the gospel that once beat strong within is now stilled, registering a flat line, being ineffective and room-temperature dead.
Back home, the Christian church is facing its own onslaught of problems. The evils inherent to postmodernism, cultural irrelevance, the rising threat of Islam, and materialism need to be combated and overcome, but too many congregations are mired in pettiness, arguing over externals, worship styles, and schedules. The heartbeat of the gospel gasps beneath arguments over dress, programs, and budgets.
It's not like we deny the heart of the gospel. We give it mental assent, but in action we deemphasize its importance.
What am I talking about? Agape.
Love?
Yes, love. But I've called it by its Greek name to avoid the confusion and emotional baggage that swirls around this word that our culture has robbed of its meaning.
It's the most important component of effective evangelism. Remember what Paul tells us in 1 Corinthians 13?
"If I speak in the tongues of men and of angels, but have not love, I am a noisy gong or a clanging cymbal. And if I have prophetic powers, and understand all mysteries and all knowledge, and if I have all faith, so as to remove mountains, but have not love, I am nothing. If I give away all I have, and if I deliver up my body to be burned, but have not love, I gain nothing." - 1 Corinthians 13:1–3
So there it is. The main thing. But that concept is so distorted by our contemporary culture that it's been left a dreamy emotion, a nebulous and fluffy feeling that we can't get our minds around and therefore ignore in our preparations for the work of the church. But without it we are nothing. All our strategies, partnerships, and efforts at contextualization, cell church, and programs are little more than an offbeat crashing of a cracked brass cymbal.
But I've never heard much more than a passing reference to love within the context of the mission of the church. "How to" books abound. Want peace? Want to stop obsessing? Want to forgive? Want to be free from your past? Our libraries and bookstores will be glad you've stopped in. Hundreds of titles will assist in your search.
But I need to love my neighbor. I need to love my brothers and sisters in Christ. And leave it to Jesus to make my life even more difficult when he said, "Love your enemies."
Jesus didn't make it optional. Over and over the injunction to love is issued in the strongest language.
"A new commandment I give to you, that you love one another: just as I have loved you, you also are to love one another." - John 13:34
"This is my commandment, that you love one another as I have loved you." - John 15:12
But I can't just respond to a command and love, can I? Jesus can't be serious.
Or is he?
Why do we ignore love? Perhaps we just assume the basics are, well, just that—basic. Been there. Done that. Of course, there's love. Every Christian knows that God is love. We all sang it loudly in Sunday school. And all of us memorized John 3:16. Some of us even mastered 1 Corinthians 13, the love chapter. So where is it? Does it really define us as we were told it would? Is it possible that the church has just moved on to other, less ethereal topics and left love for those who are honeymooning with their faith? Has love been relegated to a syrupy-sweet, dreamy emotion, unworthy of serious time and study? Is there really anything syrupy-sweet about dying in agony on a jagged, bloodstained cross?
Maybe we've been looking at it all wrong. But we can't afford to do that. Having a correct theology of agape—God's love for us, especially seen in his Son's death in our place, now flowing through us to others—beats at the very heart of the gospel.
To uncover the answers, we need to back up from the love chapter of 1 Corinthians 13 to examine the metaphor Paul uses to describe the church in 1 Corinthians 12. We, the church, are the body of Christ. I've spent most of my adult life preparing for and practicing the art of surgery, performing thousands of dissections in an attempt to change the effects of pathology (illness). My prayer is that within these pages, through a careful dissection of Paul's metaphor, we'll come to an understanding together about Christ's command (love!) and how to fulfill it.
So let's begin.
Down with clanging cymbals. Up with the basic mission of the church. It starts within the heart of every believer.
Love!
For further reflection:
1. "We've strayed from the essence that defines us. We've left the main thing long behind, while we strive forward." Do you agree or disagree? Why?
2. What is agape love? What is its source, and where do we see it most clearly? How is it different from the love we normally practice or seek?
3. Why are there so many "how-to" Christian books but so few books on the importance of love in and through the church?
4. What did Jesus say should be the telltale sign that we are his people? What is the key verse for his command on this? How are you, or your church, doing in this area?
5. What is the heart of the gospel, its driving force or central truth? What does this mean to you personally?
The Cure
Copyright © 2008 by Harry Kraus
Published by Crossway Books, a publishing ministry of Good News Publishers
1300 Crescent Street Wheaton, Illinois 60187
All rights reserved. No part of this publication may be reproduced, stored in a retrieval system or transmitted in any form by any means, electronic, mechanical, photocopy, recording or otherwise, without the prior permission of the publisher, except as provided for by USA copyright law.