"The Gospel Reloaded" Provokes Thoughts, Promotes Dialogue
Rachel Williams

Contributing Writer

2003

23 Jun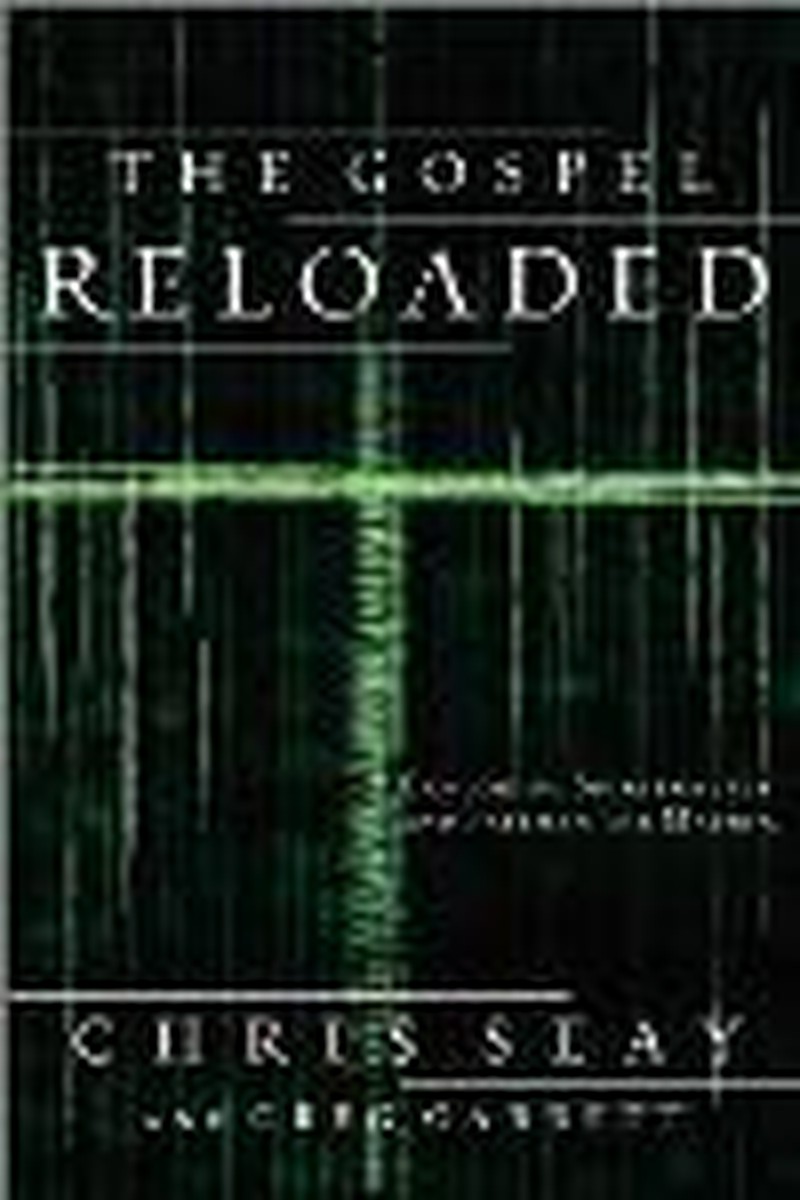 For some, the year 1999 redefined what we expected from a $7.00 ticket to the movies with the release of "The Matrix."  Featuring starring roles held by well-known actors Keanu Reeves, Laurence Fishburne, Carrie-Anne Moss, Joe Pantoliano, and Hugo Weaving, the film's groundbreaking special effects and elaborate, thought-provoking storyline made the movie a massive best-seller.  Everyone from sci-fi buffs to college students, and even average, everyday yuppies discussed and debated as they tried to determine what the film's real message was.
This year, "The Matrix" story has continued with two additional installments, "The Matrix Reloaded," released last month, and a final episode, "Revolutions," to hit theaters in November.  Much of the buzz surrounding the films has centered on their spiritual, theological and philosophical undertones, which are layered to an intricate depth and run the gamut of modern and post-modern influences.  Among the Christian community, fans and foes of the movie have argued long and hard over whether the spiritual elements in the "Matrix" plotline merit applause or disdain.  
Corralling the passionate responses that "The Matrix" movies almost always spark, and with an obvious appreciation for the process behind making a trilogy like the "Matrix" are authors Chris Seay ("The Gospel According to Tony Soprano") and Greg Garrett ("Free Bird").  In "The Gospel Reloaded," Seay and Garrett examine the many factors that created this multi-faceted and supposed jewel of a movie series, and provide a deeper look at what really is unarguably spiritual about the films.  With eyes wide open to the questions and problems the films raise, the authors invite readers to draw inspiration from the truths that lie in a pop culture icon.
"When we wrote the book, we were recognizing a couple of things," says Garrett, a Pulitzer Prize-nominated writer and English professor at Baylor University.  "One was that many of the stories in the 'Matrix' have a very strong biblical core.  We tried to make that clear whenever we could in the book.  But we also wanted to write a book that would appeal to the mainstream viewers who were interested or intrigued by the spiritual ideas and wanted to explore them further."
What Is Spiritual
With their sights set on sparking dialogue that can lead to deeper spiritual understanding, Garrett and Seay cover a great deal of ground from both "The Matrix" and "The Matrix Reloaded."  Though they provide insight into a wide range of the influences found in the "Matrix, the authors focus primarily on the spiritual and theological concepts in the films in both its characters and plotline. 
"The story of Neo seeking to rescue a world in bondage represents the Wachowskis' attempt to bring healing to a confused world by re-injecting a common narrative.  The biblical narrative and its fall from prominence have left a vacuum in the culture — a space not easily filled," the authors argue in chapter eight("Reinventing the Myth for Gen X and Y").
"Before the modern era, which is to say, mostly before the Renaissance ? before people started to try and answer questions with science and logic exclusively ? we recognized that there were two ways to know things, one of which was empirical, and one of which was mythic," explains Garrett.  "So we've always relied on stories to tell us perhaps the most important things about where we come from and what we're doing here.  Stories, whether they're in movies or whether they're in Scripture, give us a model for how we're supposed to live, and they show someone else's experience.  So a good story can inspire us, and it can teach us, and it can give us a sense of our higher purpose."
Examining the various stories in the "Matrix" can provide a smorgasbord of food for thought.  Among the more obvious spiritual parallels are the main character, Neo's, similarity to a Savior-figure.  His love interest and sidekick, Trinity, provides him with life and inspiration as she rounds out the trio of divine leading characters with Morpheus, a father and leader to the human race as it exists at the time of the movie.  Calling to mind the first "Matrix" film's focus on Neo's lessons in overcoming his erroneous view of reality and finding the strength to believe in a new worldview, as demonstrated physically by his learning to jump fearlessly through the Matrix program, Seay and Garrett present "The Matrix" as a film about finding faith.
"'The Matrix' is a film about overcoming the fear of falling and taking a leap of faith, ascending instead of dropping….  We follow — and learn about — the ascent of a spirit through belief and the conquering of disbelief," asserts chapter seven.  And in chapter eleven, "Our own introduction to a life of faith, like that of Neo, revolves around seeing ourselves in a new way:  redeemed, transformed. Once we grasp our new identity, we become ready to walk the path of faith."  The spiritual journey continues, the authors say, with the second film.  "Reloaded' brings another message of faith, a message not of understanding, but of doing:  Follow the path."
"I think the most positive theme actually comes out of the second film," Garrett shares.  "[As for] the theme from the first film – to have faith, 'to make a decision,' we would say in Christian terms – we understand from our own daily lives that accepting Christ is part of the Christian life, but it's not the culmination of it.  'The Matrix Reloaded' was a powerful reminder to me that in a sense, we're called to get up and walk the path every day, even when the promise is unclear to us, even when we're met with setbacks along the way.  For me, I think the strongest message that I carried away, thinking of it as a Christian, was that you have to get up and reaffirm your walk every morning, and that was a pretty wonderful thing to take out of a $7.00 experience at the movies!"
What Is Troubling
Yet the authors' examination of the movies was not without obstacles.  "I'm pretty confident Jesus would not walk into a building with a machine gun!" Garrett exclaims. "The thing that was most troubling for me, and that we had to wrestle with in the writing of the book, is what to do with the violence that Keanu Reeves [as Neo] employs.  We know that that's not the primary message of Jesus, but at the same time, we do have those sort of perplexing things in the New Testament where He withers the fig tree or in the same chapter, where He whips the people out of the Temple.  That's something that I'm [still] trying to resolve for myself, and I think that's something that's been very troubling for people in terms of thinking of Keanu Reeve's character as Jesus."
In addition, Seay and Garrett present the rather controversial idea of the female face of God as represented by Carrie-Anne Moss as Trinity in the "Matrix" films.  Chapter twelve, which is devoted to her character, says, "In symbolic terms, perhaps we could think of [Trinity and Neo's] physical love as a spiritual or mystical bond, or as a combination of male and female aspects of God that together represent the totality of experience.  But frankly, we can also think of it strictly in generic terms:  this is a Hollywood movie, after all, which means we need a love story."
It is this ability to step back from the rich allegories which can be found, or at least derived, from the "Matrix" films and acknowledge their basic function as artifacts of popular culture apart from philosophical speculation that keeps the pace in "The Gospel Reloaded."  "And really, if Keanu Reeves can aspire to spiritual greatness, why can't anyone?" they quip candidly in the chapter on Neo's similarity to Christ.
Ultimately, whether the book inspires greater spiritual understanding, fans the flames of moviegoers' appreciation, or offends those who are turned off by its "R" rating, Seay and Garrett hope that "The Gospel Reloaded" will help people of faith and those still seeking to ask questions that will draw them closer to the Truth.  They caution that seeking to interpret the film as a Gospel allegory will be a disappointing effort.
"Allegory is too strong [a word], and anybody who tries to think of this movie, and really most artifacts of popular culture, as 'Christian' is probably pushing a little too hard," Garrett says.  "The thing you can do is say, yes, this has elements of the Messianic story in it, so we can look at it and we can find symbols that help us understand Jesus better and understand our faith better.  But I think if people think of 'The Matrix,' or as I said, just about any artifact of popular culture, as something that has a close correspondence with Christianity, they're probably going to be disappointed and maybe even offended. 
"What Chris and I try to do is point out what we can learn from the Christ-like elements that we see in the character of Neo, and at the same time recognize that Neo can be Christ, but he also stands for other things, and he ultimately also stands for the lead character in a popular action movie!
What Makes the Connection
"In a sense, we didn't write the book for the Christian community, and while I think that it's entirely possible that pastors and other vocational people will find some real inspiration and some real understanding that will help them connect to people, I think our primary hope was that we would be writing the book for the fans of the movie, Christian or non-Christian," he continues. "Two entire generations of Americans are connecting with faith and spirituality more through popular culture than they are through just traditional religion – Gen X and Gen Y – so when we find a story like this in popular culture, and the makers of the story admit that religion and theology are one of the things that are informing the questions they're asking, it seemed to us that this was a great way to create a sense of dialogue with people who may not be getting called to God in traditional ways."
In chapter 14, "The Gospel Reloaded" reveals the inspiration we can all take away from "The Matrix" and "The Matrix Reloaded," as it draws an allegory from the film and gives practical application for each of us on the path to faith and freedom.
"The Christian Scriptures paint a world in which we all are slaves. The question is simple: Who or what will you serve? Or put another way, who or what owns your soul? Morpheus says that many people are not ready, and Cypher proves that some are not willing, to trade their form of slavery for truth … [Yet] we still have this much control over things, even in a world enslaved:  we can decide how we will live and die, and we can choose to live rightly."


Chris Seay is pastor of Ecclesia, a progressive Christian community in Houston, Texas, recognized for exploring spiritual questions of culture and breaking new ground in art, music, and film. Author of "The Gospel According to Tony Soprano," Seay has appeared on numerous radio and television broadcasts, including CNN and ABC News.
 

Greg Garrett is the author of the Pulitzer Prize-nominated novel "Free Bird," forty short stories, and numerous articles and essays on film, narrative, and spirituality. He directs Art & Soul, the nationally recognized festival of religion and the arts at Baylor University, where he is a professor of English.