The Purity Code
Jim Burns

Author

2008

9 Sep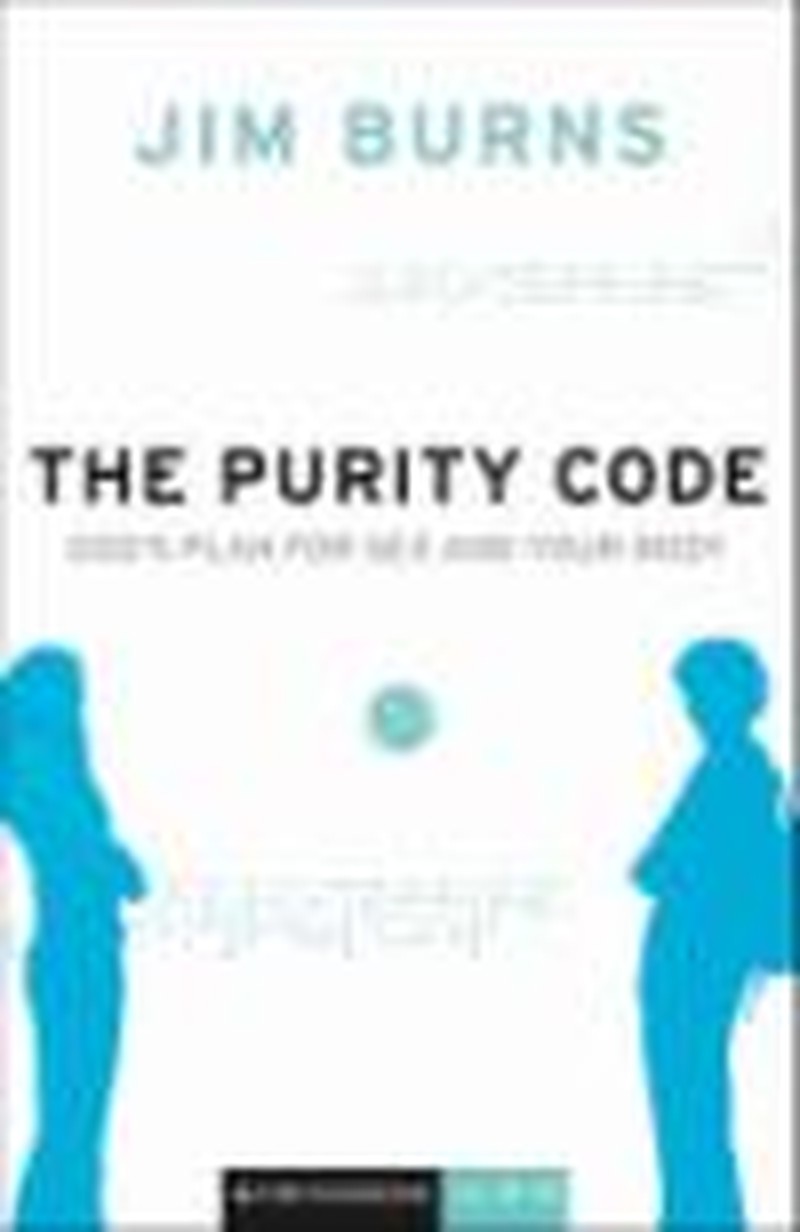 Editor's Note: The following is an excerpt from The Purity Code by Jim Burns (Bethany House).
Introduction
Purity: Freedom from guilt or wrongdoing; innocence; virginity; physical chastity; freedom from inappropriate elements; virtue; the state of lacking a moral wrongdoing; honor.

Code: A set of standards to live by; a system or collection of values and regulations.
A growing movement of people your age are committing themselves to something called the Purity Code. They're going against what society considers "normal," and they're making a radical commitment to God, their family, and their future spouse to live a life of sexual integrity and purity. It is one of the wisest decisions they will ever make, with far-reaching positive results.
Did you know that the decisions you make today can affect you for the rest of your life? And deciding to commit to the Purity Code can even affect your future children and your children's children. I know that sounds almost too serious to handle, but following the Code really does make a difference.
The Purity Code is not just about sex. It is about living in a way that can bring you the most freedom and set your future up for joy. People who live by the Purity Code carry the least amount of spiritual and emotional baggage (bad memories, regrets, etc.) into relationships and their eventual marriage.
Thousands of people before you have committed to the Purity Code, and although some later compromised their commitment, I have still never met a person who regretted making the initial commitment. In fact, they say it is one of the best decisions of their life. A commitment to the Code is not always easy; the temptations to break the Code are everywhere. But with God's help and your wise decisions, you can live life as it was meant to be lived.
Here is the Purity Code:
In honor of God, my family, and my future spouse, I commit my life to sexual purity. This involves:
Honoring God with your body
Renewing your mind for the good
Turning your eyes from worthless things
Guarding your heart above all else
Well, that's it. That's the Purity Code. Looks and sounds pretty easy, doesn't it? Actually, it takes an incredible amount of faith in God and a lot of self-discipline to make the Purity Code a way of life. But then again, good things almost always require effort. People who do best don't follow the Code just to please their parents or because everybody else is making a commitment. They take the time to seriously consider this very personal decision. Then and only then, when they truly understand what is involved, do they commit to the Code.
If you decide to live by the Purity Code, you will need to give four areas of your life to God for His help and strength: your body, mind, eyes, and heart.
The Purity Code is very closely linked to your relationship with God. The problem is, at the same time that your body is changing and you are rapidly moving from childhood to adulthood, your relationship with God is probably changing. At one time it seemed so simple, didn't it? And yet for many people your age, faith now seems a bit more complicated. As you examine the Purity Code and your relationship with God, don't think you have to have it all figured out. God is eternal and all-knowing, and you, well, aren't. (And neither am I!) If it is a bit foggy right now, believe me, it will become clearer as time goes on. Thankfully, the Bible, written so many years ago, is filled with the answer to the Code.
Jesus was once asked a very important question: "What is the most important commandment?" Without hesitation He said, "Love the Lord your God with all your heart and with all your soul and with all your mind and with all your strength." The second most important commandment, He said, is "love your neighbor as yourself" (Mark 12:30-31). Some people call this the "Jesus Creed" and believe it contains the most significant words Jesus ever said. These simple directions are definitely essential to understand and live by. They also summarize the Purity Code.
Honoring and loving God with your body (strength), mind, eyes (soul), and heart is really about living a life of purity. We do this in more ways than just our sexuality, but everyone would agree that a pure life includes sexual purity. Even the statement about loving your neighbor as yourself fits perfectly with the Purity Code. By living a life of purity, you are not only caring for your relationship with God, your family, and your future spouse, you are caring for others who will look to you as a role model and not causing them to stumble in their future relationships.
* * *
Each year when I was a youth worker, I would talk with students in my youth group about the Purity Code. Scott and Anne didn't know each other back then—they weren't in youth group at the same time—but they separately made commitments to live according to the Purity Code. After college they met and fell in love. When they decided to get married, they asked me to officiate at the wedding. What a privilege!
Before the big day arrived, we spent time together in premarital counseling, and I asked them about their sexual purity. They both talked about making a commitment to sexual purity at a young age and then keeping it. They had honored God, their families, and each other (before they had even met) by committing themselves to sexual purity.
Their wedding day was one of the most joyous days I have ever experienced as two incredible people pledged their love to each other. Today their marriage is strong and secure. Sure they had temptations before marriage, and still do, but with God's help and some strong doses of discipline, they are living a life of freedom and enjoyment because they honored God with their bodies, they renewed their minds for the good, they turned their eyes from worthless things, and above all else, they guarded their hearts. You can do the same!
Copyright © 2008 by Jim Burns
Published by Bethany House Publishing, a division of Baker Publishing Group
PO Box 6287 Grand Rapids MI 49516-6287

Used by permission. All rights reserved. No part of this publication may be reproduced, stored in a retrieval system or transmitted in any form by any means, electronic, mechanical, photocopy, recording or otherwise, without the prior permission of the publisher, except as provided for by USA copyright law.