The Rock Star Syndrome
Bob Hostetler

Author

2006

4 Feb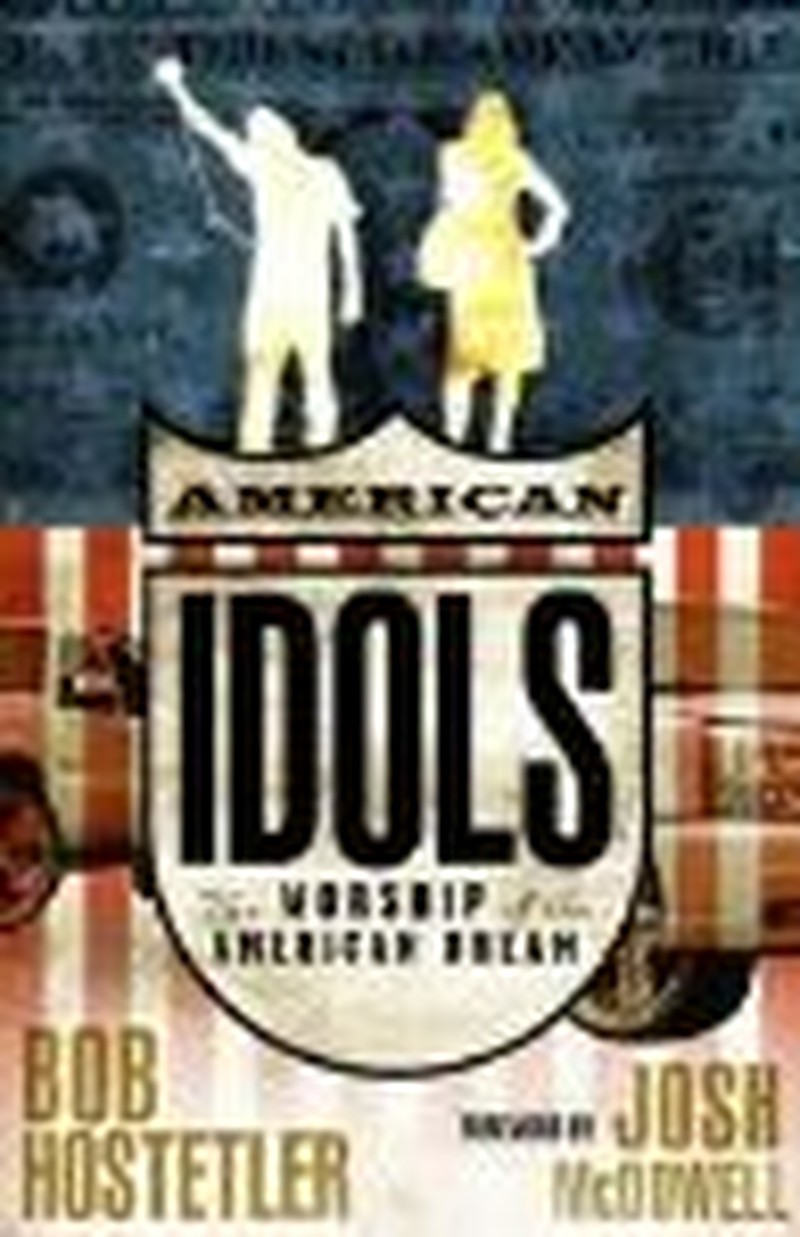 I once asked a number of my friends if they'd ever met a celebrity. The answers were intriguing.
My friend Leslye Simak once met Hillary Clinton, who seemed to act a little wary as Leslye approached her. But, it may be inferred, once Mrs. Clinton felt safe that Leslye wasn't part of a vast right-wing conspiracy, she was quite pleasant to Leslye.
My friend Dawn Owens met President Clinton, and she says she has pictures to prove it.
Another friend, Henry Saas, acted in a play with John Goodman of Roseanne fame, which made me wonder:  "If John had just invited Henry to play the part of Roseanne's sister's boyfriend, maybe Henry could be George Clooney by now!"
My friend Bob Holzworth ate lunch with Jodie Foster and Diane Weist; he says they ignored him, but he was there!
Amber Bennett met Sean Connery and Princess Anne on the same day in the town of Sleat on the Isle of Skye – all of which sounds so incredibly cool!
Mark Fitzgerald once met the late Dave Thomas of Wendy's fame, Daryl and Gretchen Zimmer met NBA star David Robinson, Mike Johnson met Neil Armstrong, and Phil Schreiber met Steven Covey of the "Seven Habits of Highly Successful People."
And I once stood a mere four feet from Joe Piscopo at the Newark airport baggage claim, frantically wracking my brain to think of something more intelligent to say than, "Dude! You're Joe Piscopo!" I never did.
All those celebrity moments among my little circle of friends: a princess, a president, a senator, an astronaut, actors, authors, and athletes. I was astonished. Amazed. Flabbergasted, even.
Less amazing is the fact that each of those people remembers those celebrity encounters. Some remember them like they happened just yesterday. Some may remember them until the day they die. Which illustrates another typically American idol, one I call the Rock Star Syndrome: celebrity worship.
A New Kind of Eminence
Pastor and author Tony Evans writes, in the introduction to his book "Who Is This King of Glory?":
We live in a day of celebrity worship. … Celebrities grab our attention. People want to get close to them, to get an autograph or even a glimpse of the famous person.1
And even before the dawn of "The Anna Nicole Show," Daniel Boorstin, the social historian, wrote:
Our age has produced a new kind of eminence. This is as characteristic of our culture and our century as was the divinity of Greek gods in the sixth century B.C.. … This new kind of eminence is "celebrity." … The hero is made by folklore, sacred texts and history books but the celebrity is the creature of gossip … of magazines, newspapers and the ephemeral images of movie and television screen. … Anyone can become a celebrity if only he can get into the news and stay there.2
The number of magazines, Web sites, books, and television shows devoted to celebrities has exploded since the 1974 launch of People Magazine and the 1981 debut of "Entertainment Tonight." And our culture's fascination with celebrities shows no sign of letting up anytime soon.
Not long ago Brooklyn high school students were asked in a questionnaire, "What would you like to be?" Two-thirds answered:  "a celebrity." Not "astronaut." Not "president." Not even "rock star." Just "a celebrity."
Our worship of celebrities has recently reached new highs (or lows, depending on how you look at it): a bidder on eBay recently paid $455 for three tablespoons of water reportedly touched by Elvis Presley at a 1977 concert. Maria Puente, writing in USA
Today, reports:
In recent years, people have tried or succeeded in auctioning chewing gum said to have been discarded by Britney Spears; a cough drop supposedly spit out by Arnold Schwarzenegger; what are said to be the baby teeth of Jack Nicholson; and the dirty socks of Bryan Adams.3
It happens no less among those of us who call ourselves Christ followers. We have a tendency to idolize famous authors, famous preachers, famous singers, not primarily because of what they say or how God is using them but because they're famous. And sometimes we rush from church to church or conference to conference following not God but the "anointing" we believe that person has.
Marva Dawn, in her book "Reaching Out Without Dumbing Down," writes:
[We are prone to] the idolatrous adulation of "famous" Christians. …. Instead of recognizing the value of their own daily experience of following Jesus, some believers falsely elevate big-name stars or let others do the ministry. As a result, performers of contemporary Christian music and hyped-up speakers and writers are elevated to celebrity status. ….

The danger of such "fame" became apparent to me several years ago when a teenager who had heard me speak at a large youth convention saw me in a store in Portland and begged for my autograph. I asked her why my signature was more valuable than hers. We are all equally significant members of the Body of Christ, are we not? We all have crucial parts to play in the church's ministry to the world. The church should be the last place where anyone is thought to be more important than anyone else.4
Many celebrities, Christian or otherwise, make great music, write riveting books, play great roles on the movie screen, or excel in one sport or another, entertaining, informing, or impressing us with some ability or characteristic. But so do many non-celebrities, who should be no less interesting to us.
And how do you explain our fascination with other celebrities — like Rupert Boneham (of "Survivor"), Paris Hilton, Monica Lewinsky, Kato Kaetelin, Joey Buttafuoco, Pia Zadora, Tiny Tim – oh, now I'm showing my age!
Why do we find celebrities so interesting, so captivating? Why is our culture so driven by celebrity? What's it all about? Does it even matter? And what does it hurt?
That's a lot of questions, so let's slow down a bit and let me suggest to you three possible reasons that we as a culture and as individuals are so quick to engage in celebrity worship.
A Longing for Community
Say what? You may well ask.
 
What could celebrity worship have to do with a longing for community? As Ricky Ricardo might say, "I can esplain."
According to the Bible, when God created human beings, he created us as communal creatures. As we discussed in chapter 4, God makes us individuals, but he doesn't intend for us to be individualists.
Way back in the first few pages of the Bible, The Lord God said, "It is not good for the man to be alone" (Gen. 2:18).
But these modern times, the way we live our lives these days, are not terribly conducive to real community: In most twenty-first-century communities, there's no town square, no communal watering hole, so to speak, no "Third Place," as sociologists are calling it now (that is, we all have homes, and workplaces, but for many of us there's no Third Place, no place where people routinely go just to chew the fat, let our hair down, and experience the joys of community).
Because most of us don't have such a place, and as our lives revolve more and more around work, more and more focused on a computer screen until our only interaction with other human beings some days is over the telephone, e-mail, instant messenger, or chat room, it eventually gets to the point where we feel like our most enduring, most faithful friendships are with people named Ross, Joey, Chandler, Rachel, Phoebe, and Monica!
But as our relationships become more disjointed and interaction with friends becomes less frequent, we come to thrive on news of this star or that celebrity as if we knew them! Down deep we'd much rather have real people to talk about, catch up on, and incorporate into our lives but in their absence we'll often settle for the false community of celebrity worship without even realizing what we're doing.
But in the end it's empty, unsatisfying, "utterly meaningless," as King Solomon said. It's a poor substitute for true community, the kind of community each of us was made for, the kind we hunger for until we experience it, the kind the Bible, God's Word, talks about when it says, about all who follow Christ:
You are no longer foreigners and aliens, but fellow citizens with God's people and members of God's household, built on the foundation of the apostles and prophets, with Christ Jesus himself as the chief cornerstone. In him the whole building is joined together and rises to become a holy temple in the Lord. And in him you too are being built together to become a dwelling in which God lives by his Spirit (Eph. 2:19–22 NIV).
The community we all long for is not found in celebrity worship but in uniting with others in the worship of God and loving and being loved in a family of faith.
So one possible reason we are so quick to engage in celebrity worship is a longing for community. Another reason may be a longing for significance.
A Longing for Significance
Maria Puente, writing in USA Today, asks:
Why …. would Chas Welch, 31, of Atlanta, frame a napkin from Prince's 1996 wedding, which is printed with the mysterious symbol the rock star was using as his name? "It's a connection to the person that no one else can have," Welch says. "That's what motivates collectors – they want that feeling that they're the most important person in the world."5
Think about how you would act if you walked into your local Baskin-Robbins tonight and got in line behind Tiger Woods. What would you do, really?
Whatever else you might do, you'd probably say to the first two dozen friends or acquaintances you ran into, "Guess who I just saw in Baskin-Robbins?"
And after you told them, they would say, "You met Tiger Woods? Wow!"
"Yep," you might say next, "he and I go way back."
What's that about? Why are we so anxious to tell others when we see or meet someone famous? It doesn't make us famous. It doesn't make us important or significant. It's not like Tiger Woods is going to go home and say to his friends, "Guess who I just saw in Baskin-Robbins?"
But, of course, when we tell our friends and family about our brush with fame, what happens?
They say, "Really?"
"What was it like?"
"What did you do?"
"Hey, Peggy, tell Phyllis who you saw in Baskin-Robbins."
And suddenly people are listening to us and paying attention to us and making over us. And that momentarily satisfies our longing for significance.
We all want to be important to somebody. We all want to be valuable in someone's eyes. We all want to be significant, some way, some day.
But after a day or two of telling the story, what happens?
"Did I mention who I saw in Baskin-Robbins?"
"Yeah, yeah, Tiger Woods, you told me."
It's old news. But it was fun while it lasted, right? Well, guess what?
You don't have to meet a celebrity to be significant.
You already are.
The Bible says that: "God sent his One and Only Son into the world so that [you] might live through him" (1 John 4:9).
That means, in God's eyes, you are worth the lifeblood of his only Son. That's the measure of your significance! And if you are a Christ follower, the Bible says that you are God's poem, his masterpiece (Eph. 2:10). It says that you are part of "a chosen race, a royal priesthood, a holy nation, a people for His possession" (1Pet. 2:9).
That is true significance, the kind that never fades, never diminishes, never changes. So it may be that we are so quick to engage in celebrity worship because we have a longing for community and a longing for significance. A third and final reason may be that we have a deep, abiding longing for glory.
A Longing for Glory
Sometimes I think our worship of celebrities is an intimation, a hint of our longing for glory, our yearning for immortality.
The Bible says: "God has … planted eternity in the human heart" (Eccl. 3:11 NLT).
And fame offers a counterfeit immortality, as expressed in the theme song of the eighties TV show "Fame": "Fame! I'm gonna live forever!" And even if we aren't celebrities, we want a connection with someone who's going to "live forever."
You know, if I can't be the sun, I'll settle for the moon. If I can't have glory of my own, I'll settle for reflected glory.
But going down in history is nothing like going on for eternity. And that's what the Bible says is available to us, to those of us who trust Christ. The Bible says that "Christ in you" – not some celebrity, some famous person, but Christ in you – is your "hope of glory" (Col. 1:27).
[For though] what we will be has not yet been made known … we know that when he appears, we shall be like him, for we shall see him as he is (1John 3:2 NIV).
This rock star syndrome, our fascination with celebrities, our tendency to worship the famous, this typically American idol, cannot deliver the goods.
Like the idols of old, celebrity worship "is trusting something that can give [us] no help at all. Yet [we] cannot bring [ourselves] to ask, 'Is this thing, this idol ... a lie?'" (Isaiah 44:20 NLT).
It is a lie.
It is an idol.
And it is a poor substitute, as all idols are, for the reality, the substance, the truth that is available to us in Jesus Christ.

1Tony Evans, "Who Is This King of Glory?" (Chicago:  Moody Press, 1999), introduction.
2Daniel Boorstin, "The Image:  A Guide to Pseudo-Events in America" (New York: Vintage, 1992), 57ff.
3Maria Puente, "The Sweet Smell of Excess," USA Today, 23 February 2005 (www.usatoday.com/life/eople/2005-02-03-celeb-auctions_x.htm?POE=LIFISVA).
4Marva Dawn, "Reaching Out Without Dumbing Down" (Grand Rapids, Mich.: Wm. B. Eerdmans Publishing Company, 1995), 50-51.
5Puente, "The Sweet Smell of Excess."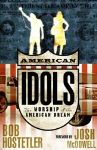 Excerpted from "American Idols: The Worship of the American Dream" by Bob Hostetler.  Copyright © 2006, Robert Hostetler.  ISBN 0-8054-4078-X.  Published by Broadman & Holman Publishers.  Used by permission.  Unauthorized duplication prohibited.
Bob Hostetler is a respected writer, pastor, and speaker whose works have received three Associated Press awards and two ECPA Gold Medallion honors.  A casual fan of "American Idol" who has called in his fair share of votes to the show, Hostetler lives in southwestern Ohio.