Think I'll Read It Again - "We Would See Jesus"
Randall Murphree

AgapePress

2004

15 May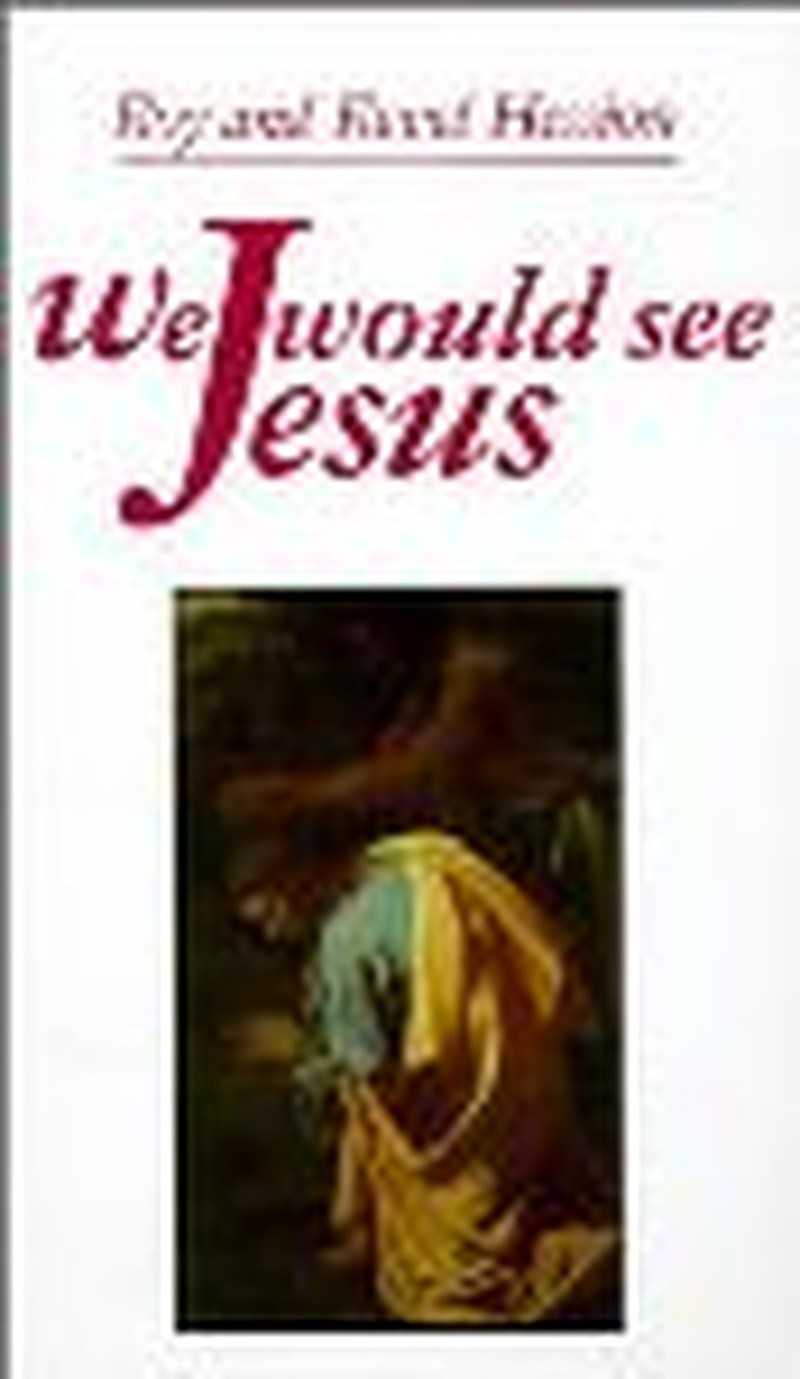 Most of us probably agree that the Bible merits being read again and again. There are also a number of Christian classics which deserve at least a second or third reading. Books that convicted us so much we couldn't sleep at night. Books that moved us to tears with our first reading. Books that challenged us to raise the bar on our own faith journey. Books that encouraged us to move closer to Jesus.

Gifted men and women have been writing great books for centuries. Maybe the next time we see an old standard on the shelf or in the bookstore, we shouldn't automatically think, "Oh, I've already read that one." Pause and reflect. What do you remember of its theme? What made it important in your life at the time? Is it still an influence on your worldview?

"We Would See Jesus" (Christian Literature Crusade, 1958; revised 1997) is one remarkable little book. Some would say it's not a heavyweight, not old enough to be a classic. But it can arguably be called a "contemporary classic." It is rich and deep and powerful.

The authors say the 1958 book is an amplification of "The Calvary Road" (1950), in which they had addressed and analyzed various aspects of Christian life. However, in the preface to the later book, Roy and Revel Hession write: "... we do not need to itemize the Christian life; it is enough to see Jesus."

From start to finish, grace and revival are the two themes of "We Would See Jesus." The Hessions lament the fact that, although the scholarship and wisdom of the ages has shed more light on the Bible and the gospel, increased light "has not brought an increasing passion to see God." They say that in fact, the "deep hunger for God Himself is patently lacking." It is worth noting here that they were observing the Church almost 50 years ago.

They identify two contemporary phenomena that diminish our hunger for holiness and for seeing God. First is the emphasis on service for God, and second is the desire for inner spiritual experience. Their ensuing support for the premise is quite convincing.

In a chapter titled "Seeing God in the Face of Jesus Christ," the authors say we cannot know God unless He gives us revelation. "Left to themselves," they write, "men arrive at a false knowledge of God, a knowledge that only begets fear and bondage and which repels men rather than draws them to Him."

In another chapter on Jesus as the door to God, they say that modern man tries to reach God through any number of other avenues: "We ... are striving to climb up some other way; by the way of self-improvement, by turning over a new leaf, by determining to have longer devotions, trying to witness more, and so on." They reiterate the principle of Scripture that teaches that Jesus is, indeed, the only way to God.

In a statement that predates – by more than 30 years – Henry Blackaby's theme in "Experiencing God," the Hessions urge readers to look for a place where God is working. "If we will first seek to see what the Lord Jesus is doing in a situation," they write, "then we can move with Him, even as the Son moved with the Father [John 5:19]; and in that cooperation between man and God the true works of God are produced." Now that the title's come up, "Experiencing God" is a modern classic that just might deserve a re-read.

The Hessions' little 147-page volume is at once encouraging and challenging. Its bottom line message is this: "To see Jesus is the answer to every aspect of our Christian life." And to see Him requires humility, surrender and commitment.



© 2004 AgapePress.  All rights reserved.  Used with permission.