Travel Book Highlights Vacations at Bargain-Basement Costs
Randall Murphree

AgapePress

2005

1 Nov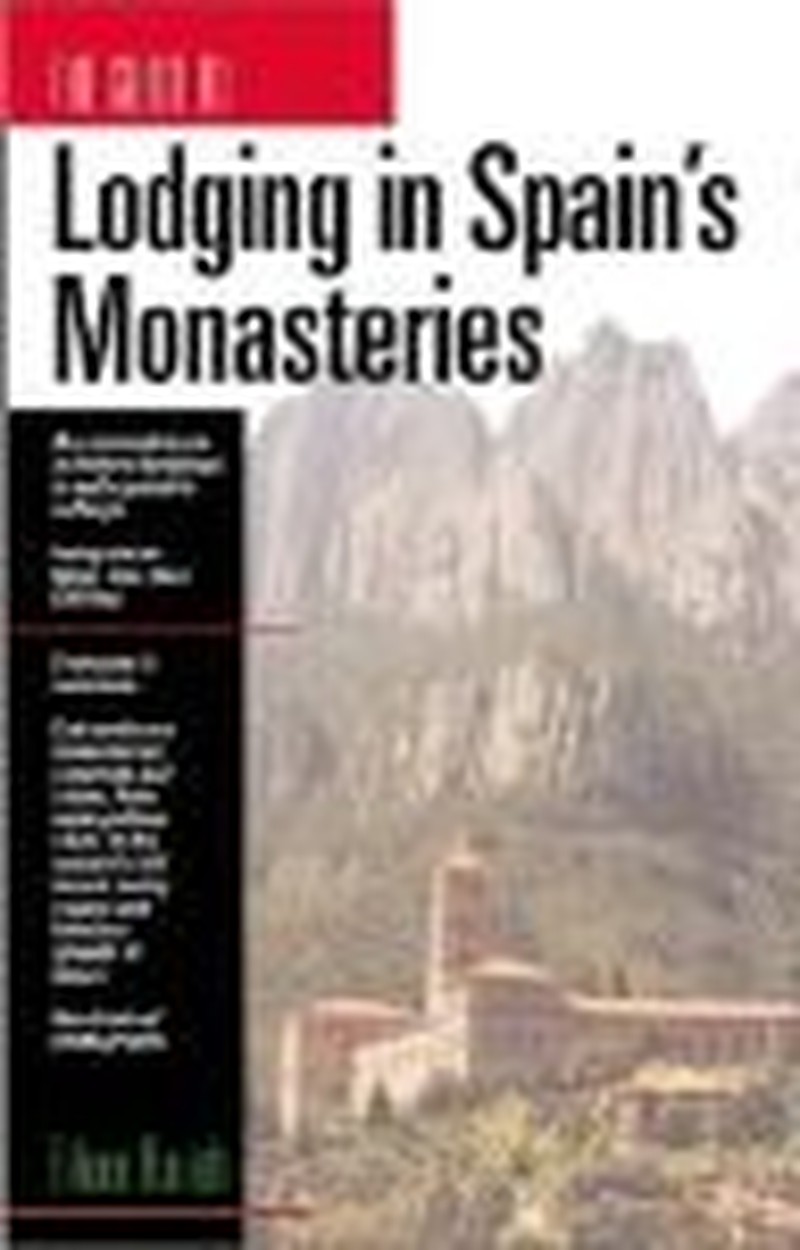 Title:  "Lodging in Spain's/Italy's Monasteries
Author:  Eileen Barish
Publisher:  Anacapa Press
For various reasons – economic and security probably chief among them – over the past few years, American vacationers have packed away or, at best, postponed their long-awaited dream of a European holiday. Economics and security are certainly valid issues, but travel experts say both concerns may have an appealing solution.
"A European vacation doesn't have to be expensive," said Len Gutman of Open Door Communications. The truth behind Gutman's declaration is found in travel writer Eileen Barish's two books, "Lodging in Spain's Monasteries" (monasteriesofspain.com) and "Lodging in Italy's Monasteries" (monasteriesofitaly.com). A third title, "Lodging in France's Monasteries" will be available (with website) by January 2006.
"Staying at a monastery is a remarkable travel experience based on a deep-rooted custom of hospitality," Barish said. "You can visit centuries-old castles and explore miles of hidden beaches while enjoying the comfort and care of welcoming monks and nuns."
Barish's books are fascinating and informative reading, even if one is not considering a European vacation. For those of us whose European travel has been non-existent or extremely limited because of expense, here's an enticing possibility more within our reach.
Spain and Italy are perennially among the world's top travel destinations. Barish emphasizes that the monasteries she catalogs are more economical than we might believe. Rates range from a voluntary donation to an average of $30 per night. She also emphasizes that they are very safe places for vacationing Americans.
So imagine this:  You can awaken to church bells from the distant village. You can go into the nearby village and mingle with the townspeople at the daily market. Enjoy a freshly brewed cappuccino. Stroll the cobblestoned Renaissance streets. Soak in the history of palaces and homes that are centuries old. The monasteries themselves often house exquisite art, extensive libraries and sometimes even museums.
In the Tuscany region of Italy, Barish includes Monastero di Camaldoli, founded in the 11th century. The 17th century church is still there. Camaldoli offers two types of accommodations. Inside the monastery, rooms sleep one to four people and about half the rooms have private baths. Nearby, Camaldoli Ospitalita farmhouses are available. Rates vary with the type of accommodations and hospitality selected by guests.
"Many of the monasteries make their own products and have them for sale," said Barish. "Things like pastries, jams, medicinal products." Among Camaldoli's products are herb tea, honey, chocolate and an array of beauty products.
"Europeans have been taking advantage of monasteries for years," Barish said. "It's new to Americans, but they should be very popular with families. They're safe, the environment is controlled, and meals are included in many of the daily rates."
In Spain, Barish describes Monasterio La Inmaculada Concepcion "in a verdant countryside locale on the outskirts of Alcobendas, a small town just north of Madrid." Or, if you really want a mouthful, say, "We're going to stay at Abadia de Santa Cruz del Valle de los Caidos." This site's large Renaissance style abbey surrounds a large open square containing two fountains. A 500-foot cross dominates the mountain behind. Again, rates depend upon accommodations desired.
Barish said the monks or nuns are always eager to please guests, and always know the best activities available in their area for recreation, education, dining, museum visits and more. Many of the places have playgrounds or soccer fields and some even have swimming pools.
From the educational, historical and spiritual perspectives, European monasteries have a lot to offer. And don't forget the economical aspect. Combine that with airlines' special promotions and you can begin unpacking the dream of a European vacation.

© 2005 AgapePress.  All rights reserved.  Used with permission.