Truth Is Stranger Than Fiction in "King's Ransom" Novel
Randall Murphree

AgapePress

2005

28 Jul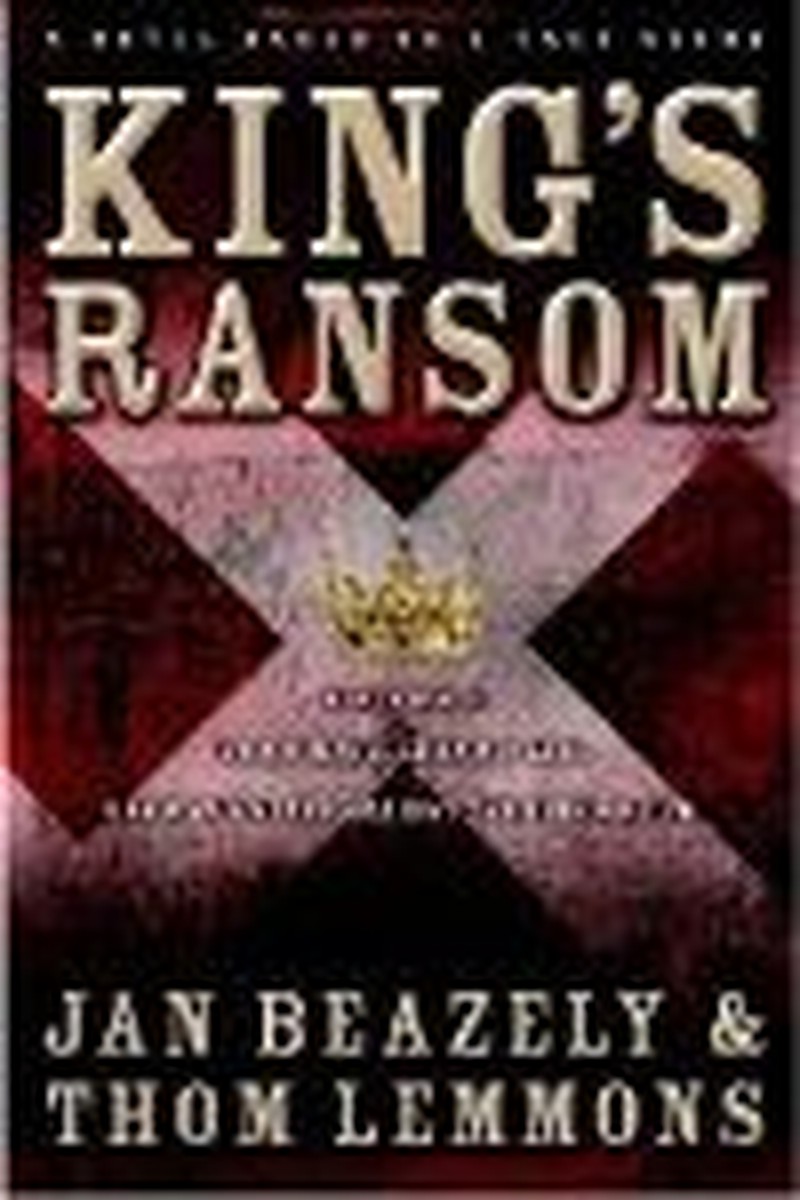 Title:  "King's Ransom"
Author:  Jan Beazely & Thom Lemmon
Publisher:  WaterBrook
Wow! What a story – a nine-year-old king forced into exile where he remains for almost 50 years without abdicating the throne. He then returns to Bulgaria, his native land, assuming his right to the throne. Incredibly, five years later, a 2001 landslide election victory puts him in the post of prime minister where he remains today.
Too far-fetched to believe? To far-out, even for fiction? Well, there are cases where truth is, indeed, stranger than fiction. Jan Beazely and Thom Lemmon's novel "King's Ransom" (WaterBrook, 2005) is one of those cases.
"King's Ransom" is the intriguing true story of King Boris III, who cleverly resisted Hitler's attempts to manipulate him and the Bulgarian people. The king was determined to save the nation's entire Jewish population – some 50,000 people – from ruthless Hitler's concentration camps. The king's perseverance proved him to be a man of integrity, character and courage.
Along with the facts of the historical narrative, the authors skillfully interweaves the fictional love story of Daria, a Jewish attendant to the Bulgarian royal family, and Dobri, a sergeant in the king's guard. Beazely and Lemmon do a remarkable job of clarifying the complex political context of World War II and its impact on Bulgaria and her people.
Daria and Dobri's story is complicated and gripping as Daria, daughter of a Jewish mother and a Tuscan father, realizes her life is increasingly in danger as sentiment grows against the Jews in Bulgaria.
Another historical character who captures the reader's heart is Boris' young son, Simeon. These are the facts surrounding Simeon's life: Six-year-old Simeon II came to the throne of Bulgaria on August 28, 1943, upon the sudden death of his father. A 1944 communist coup left him on the throne, but with a three-member council of regents. In 1947, the royal family – Simeon II, Queen Joanna (his mother) and Princess Maria-Luisa (his sister) were forced to flee their homeland. The young exiled king was nine.
It was 1996 – 49 years – before Simeon II returned to Bulgaria, but Bulgaria had never left his heart. He spent his adult life committed to supporting developments in his country and working with Bulgarian emigrants worldwide.
The intricate details of fact and fiction carry an aura of authenticity, perhaps because of author Jan Beazely's friendship with Simeon II, now Simeon Saxe-Coburg, prime minister of Bulgaria. Through her international adoption work in Bulgaria, Beazely developed a relationship of trust and respect with the prime minister. He shared his father's dramatic story with Beazely and gave his blessing to her proposal to write "King's Ransom."

This novel rightfully takes its place among three finalists for a historical fiction award from The Christy Awards which annually recognize excellence in Christian fiction.
"The Christy Awards are glad to bring well-deserved attention to outstanding writers in the field of Christian fiction," said Donna Kehoe, executive director of the Christy program. Winners will be announced in July.
Beazely is cofounder of All God's Children International, a non-profit Christian adoption and relief ministry begun in 1991. She is author of "The Strength of Mercy: Making a Difference in the World One Child At a Time." Lemmon is author of the novels "Sunday Clothes" and "Jabez: A Novel," and three titles in the "Daughters of Faith" series.
"King's Ransom" is a story with appeal for fiction fans who want a tale of intrigue and extraordinary courage, for those who want a love story with depth, and for history buffs who love to be educated and entertained at the same time.

Randall Murphree, a regular contributor to AgapePress, is editor of AFA Journal, a monthly publication of the American Family Association.

© 2005 AgapePress.  All rights reserved. Used with permission.