Twentysomething: Surviving and Thriving in the Real World
Margaret Feinberg

Author

2004

22 May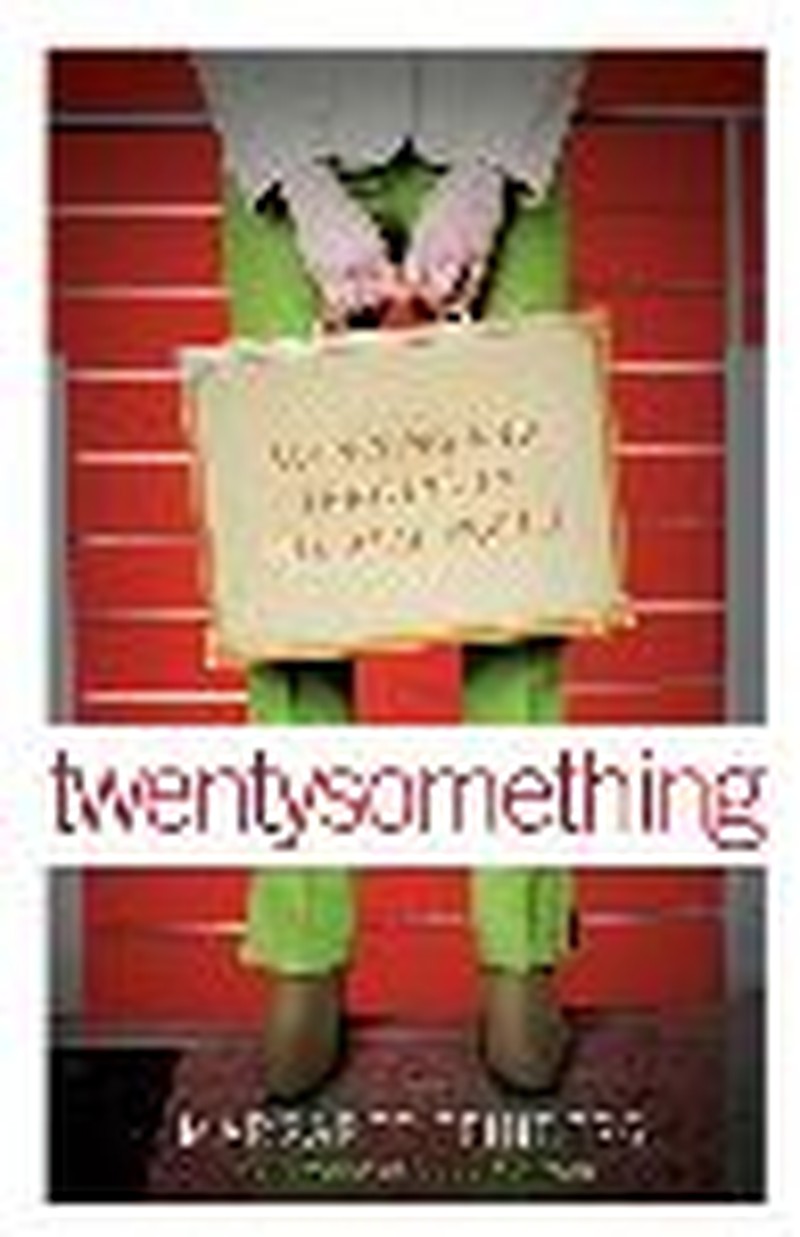 A lot has changed since I made the initial break from my teens to the twenties.  I think I've fallen into a nice rhythm in life, though.  I work, sleep, eat, hang out with cool people, spend time with God, and even pay my bills on time.  Life is pretty good.  I no longer wonder where to take my car when it breaks down or where the money is coming from for next month's rent.  I feel blessed and grateful.
Several years ago I ran the Elerby Springs Marathon in the foothills of North Carolina.  (If you've never heard of it, don't worry, neither had I.)  As far as I can remember, there were only eighty-seven contestants, so you can wipe any pictures of the glorious moments you've seen on television of the Ironman Triathlon or the Boston Marathon from your mind.  In this small race, water stations were few and far between, and the whispers of wind and tall waving grass replaced cheering crowds alongside the road.
I had two specific goals for my first marathon:  I didn't want to come in last, and I wanted to run the entire way.  Around mile twelve, a fellow racer twisted her ankle, and  I knew I was going to accomplish at least one of my goals.  As far as the other goal was concerned, I knew there were some people who would probably testify that running and waddling are not the same thing, but I counted anything with even a hint of a bounce as part of a job, which is in the same category as a run.
Marathon runners all talk about hitting the wall – that point in the race when you think you can't go any farther.  Most people hit the wall around mile twenty.  I hit the wall around mile thirteen.  It was hot, I was tired, and I didn't know if I was going to make it to the finish line.  So I joggled (a fine blend of walking, waddling, and jogging all at the same time) my way through the next few miles, trying to think about anything other than the aches and blisters.  Around mile nineteen, I saw another competitor in the distance.  Only he wasn't running or even waddling, he was walking.  I reminded myself, I won't come in next to last if I can keep going!  I felt exhilarated as I passed the exhausted competitor, so I set my eyes on the next runner, and then the one after that.  My joggle became a legitimate jog and eventually qualified as a running pace.  My legs felt as if they were on autopilot, beating out a steady pace on the hot, black pavement.  During the last six miles of the race, I passed dozens of competitors and even beat one additional racer in a sprint to the finish line.  I received a third-place award for women in my age category.  Granted, there were only a total of four women in my age bracket, but I accepted the engraved prize with satisfaction anyway.
Running a marathon was near the top of my lifelong to-do list, and completing that 26.2-mile race carried an incredible sense of accomplishment.  Now if you had asked me how I felt between miles thirteen and sixteen, I wouldn't have given the same report.  That's because sometimes it's hard to appreciate something when you're still in the middle of it.  Like the miles of a marathon, some of the twentysomething years are better than others.  That first year out of school can be pretty bumpy, and any time in life that involves a crisis can be difficult, too.  Yet when you stand back and look at these twentysomething years, there's little doubt that they are designed to be some of the best of your life.
The Seven Wonders of the Twentysomething World
Interested?  You're probably expecting a clever use of metaphors that relates life in your twenties to the Seven Wonders of the Ancient World.  Well, that isn't going to happen.  Those wonders are mostly gone – destroyed by time and man – and if I were writing this book in my thirties, I could probably pull it off because Id be looking back into the past.  Instead, I'm writing in the midst of some of the most enjoyable and challenging experiences I've faced in all my years.  I don't know if you have experienced these yet, but when you start evaluating your life – where it's been, compared to where it's going – some thoughts and concepts really stick out.  So, without further ado (drumroll, please), here is a list of the Seven Wonders of the Twentysomething World:
1. Options, Freedom and Flexibility
During your twenties, you have unlimited opportunities.  Many choices are available.  You can choose where you want to live, what you want to do, and in whom you want to invest time.  You can experiment.  I mean, come on – it just makes sense to try new things.  If you don't do it now, when will you?
"The absolute best part of being 24 and single is that my life is an open book!  I can go and do whatever I choose; the paths and roads are endless," says Kelly, one passionate twentysomething.  "I am free to go and do whatever I want right now and explore any career path I want.  It's such a great feeling to know I can live out all of my dreams right now without anyone or anything holding me back!"
Jill, a 27-year-old small animal veterinarian in Connecticut, says she feels that she still has time to switch careers if her current one doesn't work out.  "I feel as though I still have a lot living, learning, and growing to do … and still have plenty of pre-children time in my marriage," she says.
No matter what career path you might take, you still have the option of changing.  You can be an administrative assistant one day and work with disabled children the next.  Where the next mortgage payment is coming from doesn't really matter because you are sharing a one-bedroom apartment with three other people.  Just like job opportunities, roommates and housing change a lot in your twenties.  From living in a studio to sharing a five-bedroom house with a pool, no matter where you are sleeping, chances are it will change during the next year.  That's what being in your twenties is all about – exploring the options and finding out what is really important to you.
2. A Great Time for Travel and Exploration!
Living in Alaska, I see a lot of people with canes and wheelchairs pulling their oxygen supply tank along to enjoy the last frontier.  How much better would their memories be if they were able to say that they had hiked a glacier or kayaked with whales?  Instead, their memories consist of sitting on a bus and hearing about what other people have done in Alaska.  In your twenties, you can go backpacking in Europe for months on end.  Hopefully, you'll still be able to do that when you're fifty, but for right now you've got a lot less holding you down, and your knees will still hold up to a hike.
You also have the energy, strength, and wherewithal to travel on a shoestring budget.  You can explore new areas of the country and the world.  You can still crash on people's floors and couches and get by on salami and crackers if you want.  You can fly to Boston to see friends or spend the weekend at someone's lake house on a moment's notice.  You may like the idea of a four-star resort, but you're still willing to stay in a one- or two-star hotel if it means getting to see new sights or visit a new city.  You can take advantage of travel opportunities through work or a fellowship opportunity to study or work abroad.
Ellen, a 29-year-old graduate of the University of North Carolina, has traveled to Spain, Germany, and Switzerland and backpacked at Glacier National Park.  She has tried paragliding, metalwork, snowboarding, road biking, and rock climbing.  Reflecting, Ellen says, "I think one of the most important things to me in my twenties has been experimentation with life.  I have moved several times, traveled, loved and lost, read incredible life-shaping literature, tried new sports and arts, and, most important, made wonderful female friends.  I would recommend the same to anyone else, especially to women in their twenties.  Try it out.  Figure out your strengths and weaknesses.  Take time to determine what is the correct path for you instead of accepting the path that others lay out for you."
You can discover new cities, towns, people, and schools.  You can refine your skills and giftings as you embrace life.  You can also test new ideas.  You can come to terms with what you believe to be true and take time to study and have ready answers to questions about what you believe.  You've been raised with a certain set of values, and in your twenties, you can evaluate whether to make those beliefs your own or make adjustments.  You can grow into your own skin with an understanding of your personal beliefs and faith.
3. Time to Learn
Contrary to what some commencement speakers might tell you, the learning process doesn't end with graduation.  In fact, it's just getting started.  Through all the trials and tribulations, successes and failures, you are learning something new every day.  You are learning about yourself, the world around you, and how to thrive in it.  Depending on the choices you make, you can either slowly ease your way into the mire of adult responsibility or throw caution to the wind and jump in with both feet.
Your twenties are a great time to try to put your ideals into practice.  You can test them and find out which actually work and which really don't.  You can make life choices and develop life patterns.  You have more wisdom based on your experience than you did in school, but you haven't lost the desire to try new things for yourself.  You can find your passions and find yourself as you discover new things.
One of the best things about being in your twenties is that pretty much anyone will help you.  If you need a mentor, someone to encourage you or help you out, people are often more than willing to lend a listening ear, comforting shoulder, or helping hand.  As one twentysomething pointed out, "Now's the time to ask, before you become the competition."
Oh, yeah, and you can still be silly.  You can play paint ball or laser tag and build potato guns.  Even if you don't have a kid, you can still act like one.  Look for any opportunities to have some fun, learn something, and get out there and enjoy it.
4. Energy and Youth
The twentysomething years have a youthful vibrancy.  There are an excitement and hope that permeate every fiber of our being.  You can use that energy to accomplish personal goals, and if you can't change the world, at least you can change the world around you.
Shane, a 31-year-old living in Los Angeles, says that youth is to be treasured and enjoyed.  "For some reason, good or bad, it's still okay to screw up," she says.  "It's okay to try everything within God' eyes before you have to settle down or be responsible.  Yes, you should learn to invest, register your car on time, have an occasional blood test, watch your sodium intake – but don't forgo the opportunity to hold on to your immature youth.  Pull a fun prank on your friends, backpack Europe on $5 a day, meet everyone you can – just because."
Shane says one of the things she's most proud of is that she's never missed a trip or chance to travel or do something crazy.  She keeps a set of envelopes in her dresser drawer labeled for all the different trips she's planned:  one for summer graduate school in Vermont, another for the Nantucket Film Festival where she entered a screenplay, and another for a trip to Africa to document the AIDS crisis. 
"If I didn't have enough money at any given point, no fret, I'd find an odd job and get it," she says.  "Nothing stood in my way of going places and visiting all my friends every year.  Granted I never thought of saving for a condo or a 401(k) or getting a dental plan, but I sure never missed out on something cool."
5. New Relationships and Friendships
For some, those new relationships include marriage, while for others, they include developing strong friendships and a sense of community.  During your twenties, you can form friendships that will last a lifetime.
After moving back to Colorado, I became established with a group of amazing friends.  Not just any ordinary group of friends – we were The Tribe.  From all over the United States, with diverse backgrounds and some pretty amazing experiences in our pasts, we were joined together by our love for Christ and a desire for deeper relationships.  I started as an individual in a new city, and by the time I left, I was part of a group of brothers and sisters in Christ that goes beyond anything I ever would have imagined.  I have moved around a bit since those days, but that group of friends continues to hold me accountable and share both my joys and my tears.
The twenties are an amazing time to reach out to others and serve them.  Brian Habig, chaplain for Reformed University Fellowship at Vanderbilt University, notes that twentysomethings are afforded a tremendous amount of freedom by God.  "Harness it for the good of another," he says.  "If you don't know where to serve, just look at wherever God has place you.  Of all the places you could be, He put you there!  Begin looking around, and if you want to serve, you won't have to look long."
6.  The Start of Incredible Adventures
Life as an adult is just beginning, and you can do anything.  The doors are wide open, as far as choices and opportunities, and it feels adventurous.  There is expectancy, a sense that just about anything might be around the next corner.  You can wake up one day and do something entirely different with your life.  You have tremendous potential.  Your whole life is still ahead of you.
Shelley, a 23-year-old graduate of the University of Tennessee, says, "There is so much freedom.  People are still moving and traveling.  Most of my friends have not settled down yet.  There is always this feeling of expectancy.  Things could be entirely different next year.  This time last year, I had no idea my life would look like this.  It could be the same next year."
I know people who say high school was the best time in their lives.  Whether they were the star of the football team or the prettiest girl in school, it really doesn't matter to them what they do after graduation because they think that the good years of their lives are behind them.  I don't want to be so shortsighted.  I want my twenties, thirties, forties, and on up, even until age 90-plus, to be wonderful.  That means I have to make some good choices now.  I figure if I take a few less mogul runs at the ski area now, I can go skiing with my grandkids later.  My knees are good for only so many bumpy black diamond runs.  Of course, since I won't be skydiving at 80, I'll probably need to start planning that adventure now.
7.  A Wonderful Time to Grow in Your Relationship with God
This is one of the best parts of being in your twenties.  For those who are single or don't have children yet, this is an incredible age to make time to spend with God.  It's also a time to grow in your relationship with Him. 
Katie, a 23-year-old graduate of Mississippi State University, says, "This time has helped shake up my selfishness and made me really think about what I want the life I have been given to look like.  I know God is teaching me much and growing my relationship with Him through this."
Gillian, a 24-year-old living outside Decatur, Georgia, says she feels that God is showing her ways she can serve others that she hadn't thought of before.  "We have great fellowship, and I love hanging out with kid-less couples whom I can be real and honest with – it is neat to share with other couples who are going through the same things," she says.  "I feel God is showing me that my two main purposes in life are to love him and love others.  I had previously thought that spending time with others took away from my devotion to Christ, but I am beginning to realize that is His entire purpose for me – to love the body of Christ as He has loved me."
Gillian says she feels she can serve her friends through sharing feelings and being open and honest about struggles in marriage, work, and life.  "I have received the gift of open and honest friends who make me feel normal about my life, so I feel I can serve others by stripping away superficiality and engaging in real fellowship by revealing my sinfulness and need for Christ," she says.  'This is hard for me, but I know that by sharing burdens, the Christian life is so much more full and fellowship is much more real."
Like many twentysomethings, my own twenties have been and still are full of adventure, trials, rewards, relationships, broken hearts, tears, laughter, pain, questions, bliss, and love.  Though I make a lot of mistakes, I can look forward to seeing how God will carry me through.  His grace is so intriguing.  It's all the hardships, mistakes, wonders, and joys that have contributed to who I am today. 
As one twentysomething observed, "Being in your twenties is suspenseful – like watching a fireworks show on the Fourth of July.  The possibilities are endless."
A Final Word About the Twentysomething Years
You never know what's going to happen during your twenties. I think back about the motley crew that Jesus called to be His disciples.  Bible scholars estimate that many of them were in their teens and twenties when they were invited to follow Jesus.  Did those fishermen and young professionals every expect such an opportunity?  No way.  But God had some great things in store for them.  Just as He has great things in store for you and me.
A few years ago my uncle died, and my aunt needed an extra hand running their bed-and-breakfast for a few weeks during the summer.  So I flew to Sitka, Alaska, and spent several weeks serving her guests fresh scones and sharing information about a little town I barely knew myself.  I had an incredible time, and when my aunt invited me to return a second summer, I booked my plane ticket six months in advance.  While in Sitka, I was invited to sign books at a local church.  An extremely tall Norwegian man came by the signing table and purchased two copies.  Later, he invited me to spend time with his group of friends.  I accepted, and a friendship was born that grew into a long-lasting relationship.
Months later, we went for a hike.  We had walked a short way on the trail when I noticed a long-stemmed red rose along the path with a homemade card in a hand-stamped envelope.  I opened it and read the kind words of affirmation and love that were written inside.  We continued along the trail, and there was another long-stemmed red rose and handmade card.  The roses and cards continued for the entire two-mile hike until I had collected an enormous bouquet.  Then, we came to a park bench overlooking the water.  The bench held another dozen roses and a wooden bowl, which held a diamond ring.  Alongside the bowl was a bath towel and some fragrant oil.  Leif got down on one knee and proposed, and I said, "Yes."  He proceeded to wash my feet and express his desire to love, serve, and affirm me for the rest of my life.  After praying together, he took me out to an incredible five-star dinner at my favorite restaurant.  I used to think that God gave good things to those who waited, but now I know that He doesn't just give us good things – He gives the very best.  And I am more excited and joyful than words can express.
It's impossible to know the mind or heart of God and all the good things He has stored up for us.  Sometimes they include friendships.  Sometimes they include accountability.  Sometimes they include newfound love.  And sometimes they include wonderful surprises.
***
If you can't tell by now, there's a lot to look forward to and enjoy in the twentysomething years.  Sure, there may be a few issues with creditors and roommates that might try to get in the way and drag you down, but they really are small in the big scheme of things.  The problems will be only as big as you allow them to become, and the joys will be only as obvious as you choose to be aware of them.  The twentysomething years are about figuring out who you are and really defining your identity, purpose, gifts, and callings, and those aren't the kind of issues you can figure out on a weekend retreat or in a few months of living on a shoestring budget in Europe.  No, those kinds of questions take a lot longer, sometimes a decade or more to figure out.  And just for the record, the conclusions you draw now will probably change.  Buckle up and get ready for the ride of your life.  God is going to use everything that happens for His glory and so you can learn to rely on Him.  God loves you, so get out and enjoy your twentysomething years!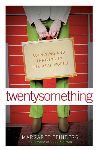 Reprinted by permission. "Twentysomething," Margaret Feinberg, 2004, W. Publishing, Nashville, Tennessee. All rights reserved."
Copying or using this material without written permission from the publisher is strictly prohibited and in direct violation of copyright law.
Margaret Feinberg is the twentysomething author of "God Whispers" and "Simple Acts of Faith," and is a contributing writer to "Enjoying God," "I Am Relevant," and "Deeper Walk Devotionals Vol. 1 & 2." She has written more than 500 articles for nationally recognized magazines, including Christianity Today, Relevant Magazine, Charisma, and New Man.  Margaret can be found kayaking, hiking and enjoying the outdoors of Alaska when she is not writing.