Walk On - The Spiritual Journey of U2
Steve Stockman

Author

2006

27 Apr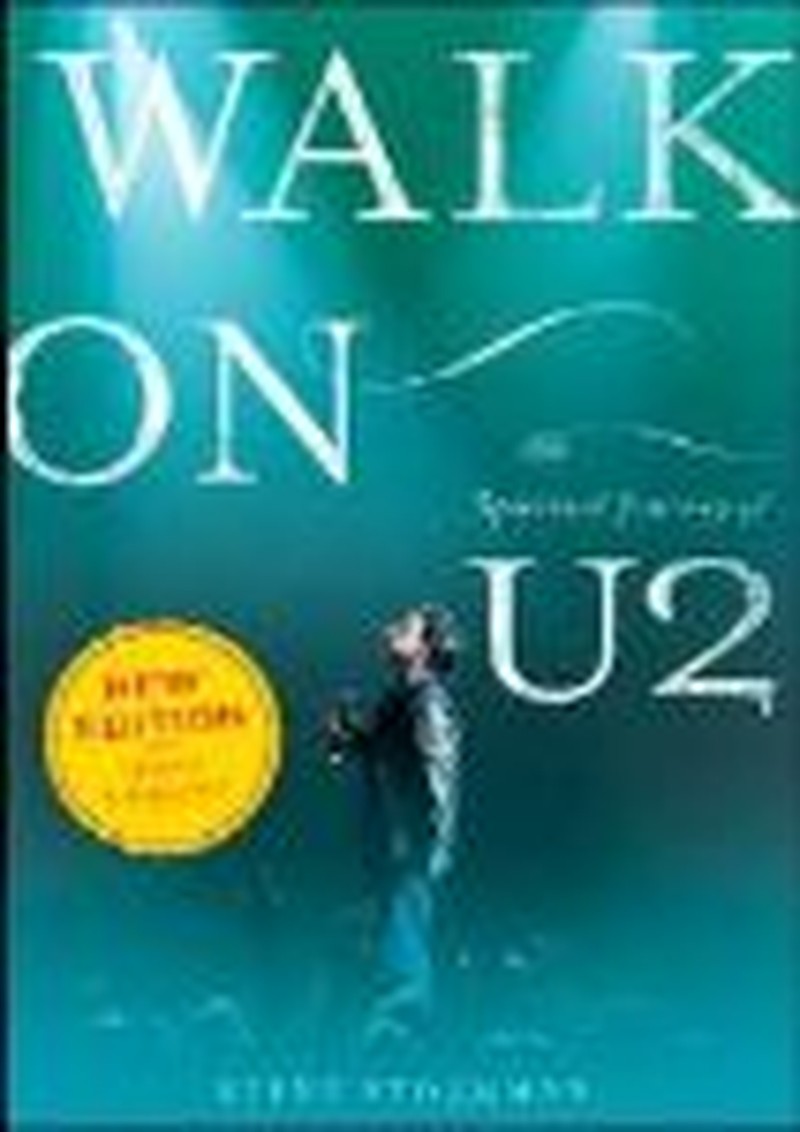 Three Questions for Bono

If I could ask Bono three questions, what would they be? I was asked that question while speaking at the Greenbelt Arts Festival in England. The first response that came to mind was a question my friend David Dark has had ready for the moment he might find himself in a lift with Bono: "How much Flannery O'Connor have you read?" Cool. Intellectual engagement.

I also would be intrigued to know how long it took to come up with the live extravaganza that was the Zoo TV tour. I would love to be talked through its development from the initial inspiration to the opening night and the tweaking thereafter.

The main question, though, is one that has been like a dog at my heels for the last couple of years. During that time I have watched the passion with which Bono has involved himself in the Jubilee 2000 campaign to get rid of Third World debt; I have listened to the spiritual depth of the All That You Can't Leave Behind album; I have seen the band reconquer the world on its Elevation tour, ending with thanks to the Almighty and a chorus of "hallelujahs." The question: "How have you kept the vitality of your Christian faith so vibrant in the world of rock music and in the absence of regular Christian fellowship?" It is for me one of the most fascinating questions of the amazing story of U2, perhaps still the biggest rock band in the world almost twenty-five years after being formed.

Within the Christian community of which three of U2's four members were once a part, however, my question is more likely to receive much cynicism and be bypassed by more basic questions.

"Somebody told me that the members of U2 were once Christians. Is that true?"

"Where do you think they stand on their faith now?"

"I saw Bono dressed up as the devil. How can a Christian do that?"

"They seem ashamed of the Gospel, and that is no way for Christians to be! How can they be that way if they're Christians?"

"They drink and smoke and swear. How can you believe that they are still Christians?"

"If they say that they haven't found what they are looking for, they cannot possibly still be believers in Christ, can they?"

No matter where I go, when people know I am a Presbyterian minister from Ireland, once I throw in the name U2, there is a reaction. I have found myself in heated discussions in the United States, South Africa, The Philippines, and many, many times back home in Ireland. The axis of the discussion has more recently moved to cyberspace. Judging by reaction to articles on my website, I have what can be described as red rags to a bull dangled in my feedback section. Are they Christians?

The vast majority of U2 interviews and reviews over the past twenty years touch or often concentrate on the Christian faith that is so much a part of what the band is. Their faith isn't ridiculed. It has never been questioned, though how they keep it with the rock lifestyle has often been a fascination. The Christian press and Christians in general have been the doubters. There seems to have been a keen enthusiasm to denounce the band's Christian members as lost. There has been confusion as to what they have tried to do in the nineties and condemnation on their lifestyles, which include smoking cigars, drinking Jack Daniels, and using language that is not common currency at Southern Baptist conventions. The Christian community seems to have confined its definitions of faith to various precise behavioral patterns and clichéd statements of faith. In getting caught up in the minutia of behavioral codes that have had more to do with respectable middle-class behavior than biblical guidelines, many have been so obsessed with the cigar hanging out of Bono's mouth that they are missing the radical biblical agenda that has fired his life and work.

That the band members have distanced themselves from the Church for various reasons over the years has, of course, added fuel to the fire for doubters. That the band has been adamant in not speaking to the Christian press has not helped. But in the very early days when the band did speak to Christian magazines, they were often misquoted and felt used and abused. The evangelical Christian world seemed to claim U2 as its property, and, therefore, U2's members found their faith defined and explained by magazines rather than by the members themselves. Aligning themselves with the Christian press would have pigeonholed their faith and their art, squeezed them into the mold of other peoples' expectations, and narrowed the focus of the band's influence and scope. In their work, however—whether on records, on stage, on video, or in interviews—they have never denied their faith, even if at times they have questioned how that faith fits with the events of their generation. They have constantly kept spiritual issues at the heart of all they have done, whether looking at the light or the darkness around them.

U2 inhabits that dangerous and exhilarating space that connects spiritual and physical, mortal and divine. The band's music stretches every sinew of our imaginations in a most courageous attempt to take us as far as a rock 'n' roll band can. The members of U2 have filled every millimeter of the gap with the most profound social commentaries, exposing the nonsense of postmodern life. Inside and outside the lines of their art, they have campaigned for a spiritual kingdom that they believe in but still haven't found.

Bruce Springsteen once wrote that he learned more from a three-minute record than he ever learned in school. U2 has been my lecture hall of learning for twenty years. These guys have lifted my spirit to dance on higher plains, taught me about American injustice in Central America and apartheid in South Africa, and personified how faith and the world continually caress and collide. They have led me into an understanding of what the postmodern technological world looks like and the shallow and fickle nature of the madness in which we live. A madness that is no more frenetic or bright or loud than the Zoo TV or Popmart tours.

This book is not a new exposé of U2 or a comprehensive biography of the members' lives. It is a spiritual companion to their career. It is an attempt at telling the story of the band members' journeys of faith and exposing the underlying spiritual themes in U2's music. In examining these issues, it is also essential to take a look at evangelical Christianity—the stream of faith that has both undergirded the band's work and caused them to react in anger and disillusionment when people of faith have seemed more concerned with appearances than with just responses to human suffering.

It is impossible to understand U2's perspectives toward the world, especially in the band's early work, without also understanding the unique political, religious, and social climate of Northern Ireland in the late seventies and early eighties. It was a country torn by civil unrest and barbaric inhumanity in the name of God and country. The country's troubles have had a significant impact on U2 over the years because they hit close to home: Northern Ireland is located only seventy miles from the band members' boyhood homes in Dublin.

To fully understand someone, you must first understand where they come from. Aside from the restlessness of Northern Ireland, you must also understand the makeup of the band's homeland in the Republic. You must understand the spiritual and musical climate of Dublin. It is an unlikely setting for this story, but probably the only one that could give birth to one of the greatest rock bands the world would ever know.





© RELEVANT Media Group. Excerpted from "Walk On: The Spiritual Journey of U2" (RELEVANT Books). Used with permission. www.relevantbooks.com

Steve Stockman is a Presbyterian Chaplain at Queen's University in Belfast.  He is a regular speaker at universities, college conferences and festivals across the world, and he has his own radio show on BBC Radio Ulster.  He is married to Janice and has two daughters, Caitlin and Jasmine.