Walsh Continues World War II Story in The Homecoming
Kelley Mathews

Crosswalk.com Contributing Writer

2010

30 Aug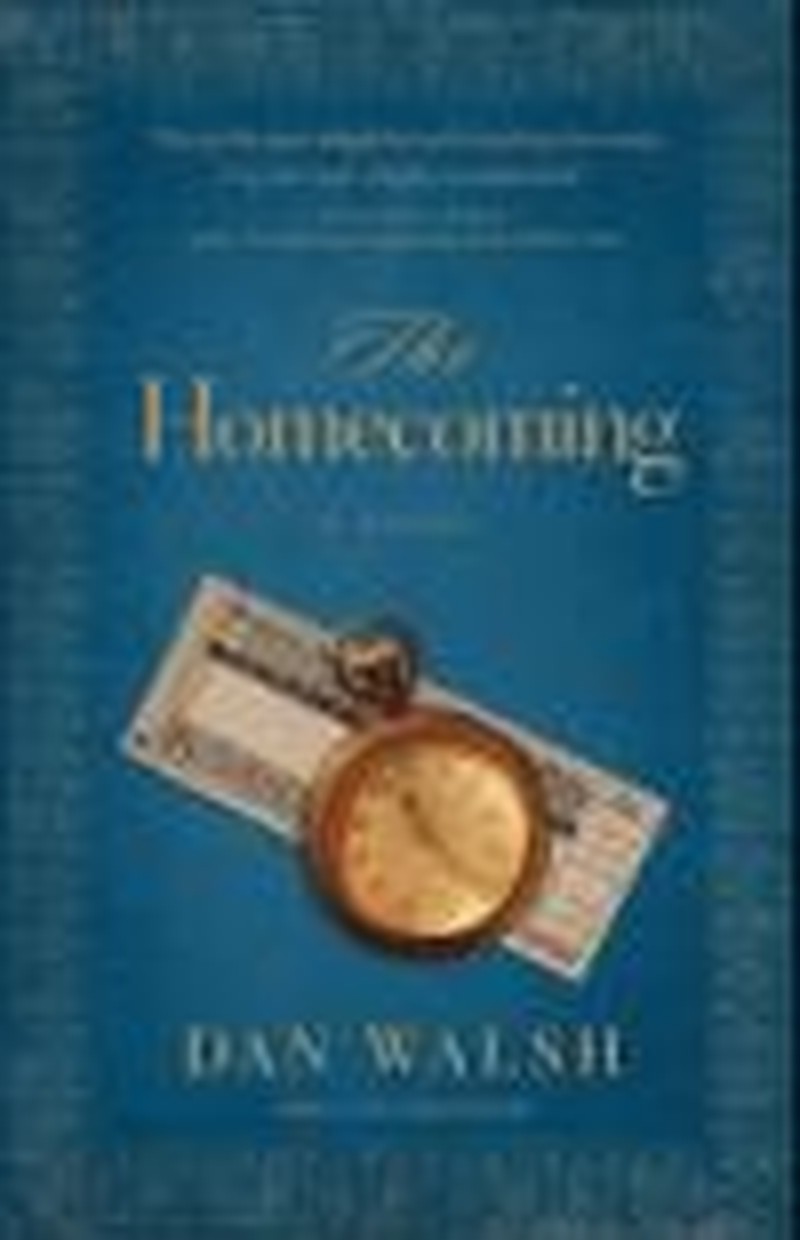 Author: Dan Walsh
Title: The Homecoming
Publisher: Revell

Fans of The Unfinished Gift will delight to reacquaint themselves with World War II fighter pilot Shawn Collins and his son, Patrick. As The Homecoming opens, Shawn has lost his wife in a fatal car accident back home, but the Army doesn't give him much time to grieve. Reunited with his 7-year-old son and his previously estranged father, Shawn soon must accept his new role as war hero by joining the army's War Bonds tour. Weary of the separation, he worries how Patrick will handle his leaving again.

Enter Katherine Townsend, another familiar face from Dan Walsh's earlier work. Hired by Shawn to be Patrick's nanny, she is thrilled to be spending time with the boy she has come to love. Soon, however, she must walk the fine line between professionalism and falling in love with the motherless boy. Speaking of falling in love, Major Collins proves a challenge as well—romantic feelings for your employer can be difficult waters to navigate.

The plot is further complicated by the health issues of Shawn's father, Ian. Having only recently reconciled with Shawn and Patrick, he is eager to involve himself fully in their lives while he still has time. How long will that be?

Woven into each character's plot we find a spiritual journey. Shawn is angry that his wife was killed while he was away at war—where's the justice in that? And can he allow himself to love again without feeling survivor guilt? The answers are not as obvious as one may think. Ian explores the newfound realm of reconciliation and forgiveness. Katherine doesn't realize what she's been missing, spiritually, until she suddenly finds it. Then her world is transformed.

In The Homecoming, Walsh successfully continues the wistful, poignant story of these easy-to-love characters. They develop slowly, giving readers time to digest the complex emotions and consequences that come with their spiritual and relational choices. Even gruff Ian, who apparently was a difficult man in the previous book, is as likeable as Shawn and Katherine. Supporting characters such as their neighbor, Mrs. Fortini, add splashes of humor and color. The strength of the book lies in its characters.

Walsh provides a convincing glimpse into the action of war during one crucial scene. He also brings alive the society of the 1940s. Fashion, lingo, women in the workforce, rations, travel, patriotism—his inclusion of these facets of wartime culture adds convincing depth to the scenes he tries to paint.

Naturally, as a sequel, The Homecoming is best understood in light of what happens in The Unfinished Gift. Each book can stand alone, but certain details get lost without having read them in order. Numerous references to past events and people (such as Elizabeth, Shawn's deceased wife) attempt to paint the back story for new readers, but I found myself wishing I'd read the first book before picking up this one. Your reading experience will be richer for having read them as a set.


**This review first published on August 30, 2010.