War, Heroes and Faith - Inspiring Stories
Randall Murphree

AgapePress

2003

16 Dec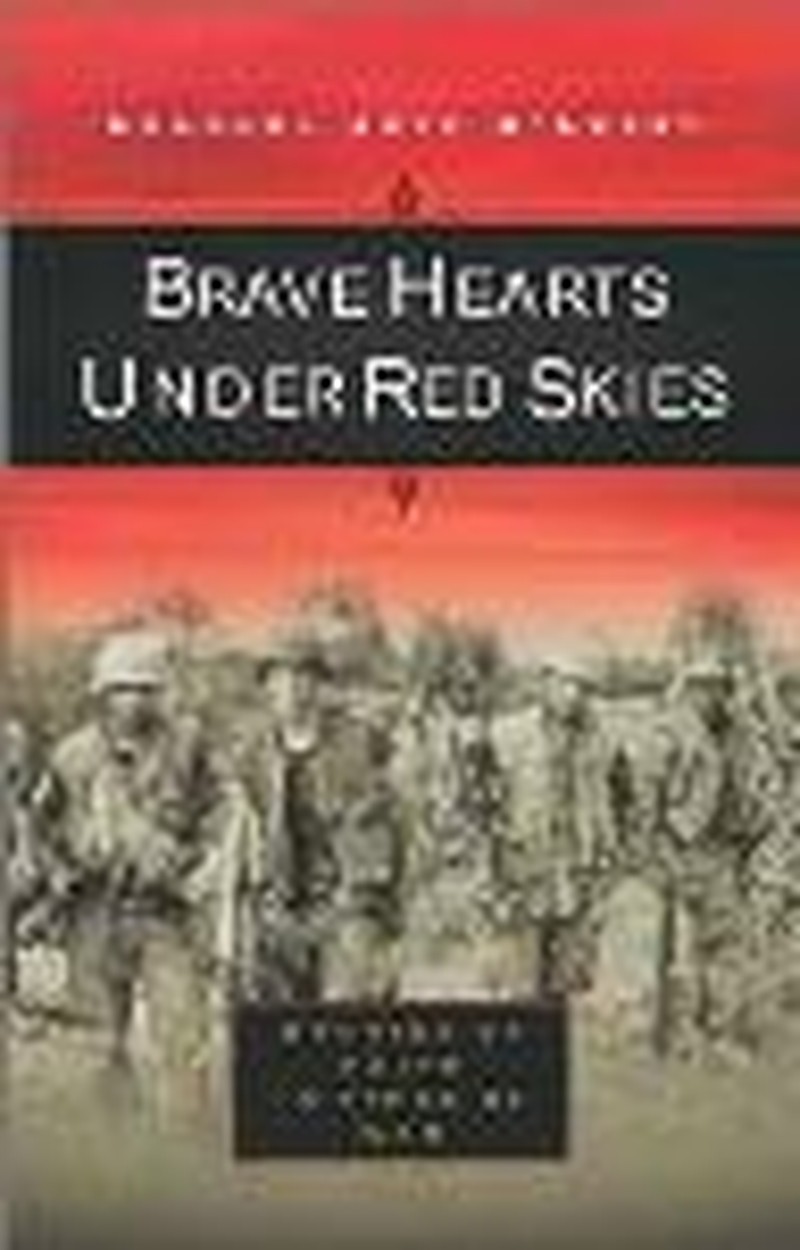 Looking for a hero? Col. Jeff O'Leary can give you a long list. Col. O'Leary, USAF Ret., has produced two anthologies of diverse stories of wartime heroes. His new volume, "Brave Hearts Under Red Skies" (Honor Books, 2003), includes moving accounts of courage under fire from the French and Indian War of the mid 1700s to the present.

O'Leary's own story is interesting enough — child of the '60s, California surfer, free spirit. He credits the idealistic philosophy of his generation with giving him a desire to change the world. After college, he and his wife went to South Central Los Angeles to work with inner-city youth at risk because they wanted to make a difference.

A few years later, he joined the military for the same reason. Add 20 years more, and this California surfer had survived 39 missile attacks in the Gulf War and landed an office position at the Pentagon.

Now, his writing career offers us a meaningful look at heroes we'd never hear about anywhere else. His first title, "Taking the High Ground," appeared in 2001 while he was still working at the Pentagon, and book number three, "Fire Falls at Night," is in the works. His books should be required reading in our schools.

O'Leary says, "Taking on a book project was not something I was looking for." But the more he talked with Honor Books, the more he liked the idea of being able to tell the stories of some of the nation's unknown heroes. With the impact of "Taking the High Ground," he realized he'd touched a nerve, and soon began compiling the stories for "Brave Hearts."

He is careful to include the heroic deeds of civilians as well as those of the military. For instance, in "Brave Hearts," he has a section titled "The War on Children." In it is the story of Dr. Anna Rich. Dr. Rich was a child in the Netherlands when Nazis invaded her homeland. After the war, she immigrated to the U.S. and became an American citizen. She recounts her family's experience hiding and protecting Jewish children from being captured by the Nazi forces.

O'Leary also includes firsthand accounts from 9/11. Col. Penny Bailey, USAF, tells her own story of the attack on the Pentagon.  After she learned there had been an explosion in the building, she writes, "I stayed in the building for some time helping out as I was able. ... I answered phone calls and called family members of the staff. ... It was amazing to see that in spite of the chaos, confusion and fear that terrible morning, there were selfless acts of courage and kindness."

Such selfless acts of courage are exactly the things O'Leary wants Americans to hear about. He believes such stories can inspire and encourage others. The combination of wartime stories, heroism and strong faith are a winning combination. He hopes that context will make the stories appeal to non-Christians as well as believers.

"I wanted to include as many of the periods of conflict as I could," he said, "[but] I didn't want to write a book just of war stories." Without question, he succeeded. "Brave Hearts" is much more than a collection of war stories. Its tales chronicle the courage that comes from strong faith, and the selflessness that comes from true commitment.

O'Leary served more than 20 years in the USAF and logged over 2,000 flight hours. He holds medals for combat service, including one with valor. He retired in 2002. As a Christian in the military, O'Leary had opportunities to see extreme suffering in much of the world, and his heart was touched especially by what he saw in India. And he still wants to make a difference.

Subsequently, he founded Mission of Joy, a non-profit organization with the purpose of reaching India with the gospel. MOJ has built many village churches and helped native pastors get established in them. In addition, MOJ has built and operates three orphanages where 140 children live.

"I was a peace keeper during the Gulf War in the Middle East, moving civilians out of the Northern Israeli area," O'Leary said. On his Pentagon office wall, he had a plaque with a picture of a scud missile streaking into Tel Aviv at night. At the bottom of the plaque was inscribed, "Survivor, 39 missile attacks." What better man to tell us about heroes?



© 2003 AgapePress.  All rights reserved.  Used with permission.