What God Does When Men Lead
Bill Peel

Author

2008

22 May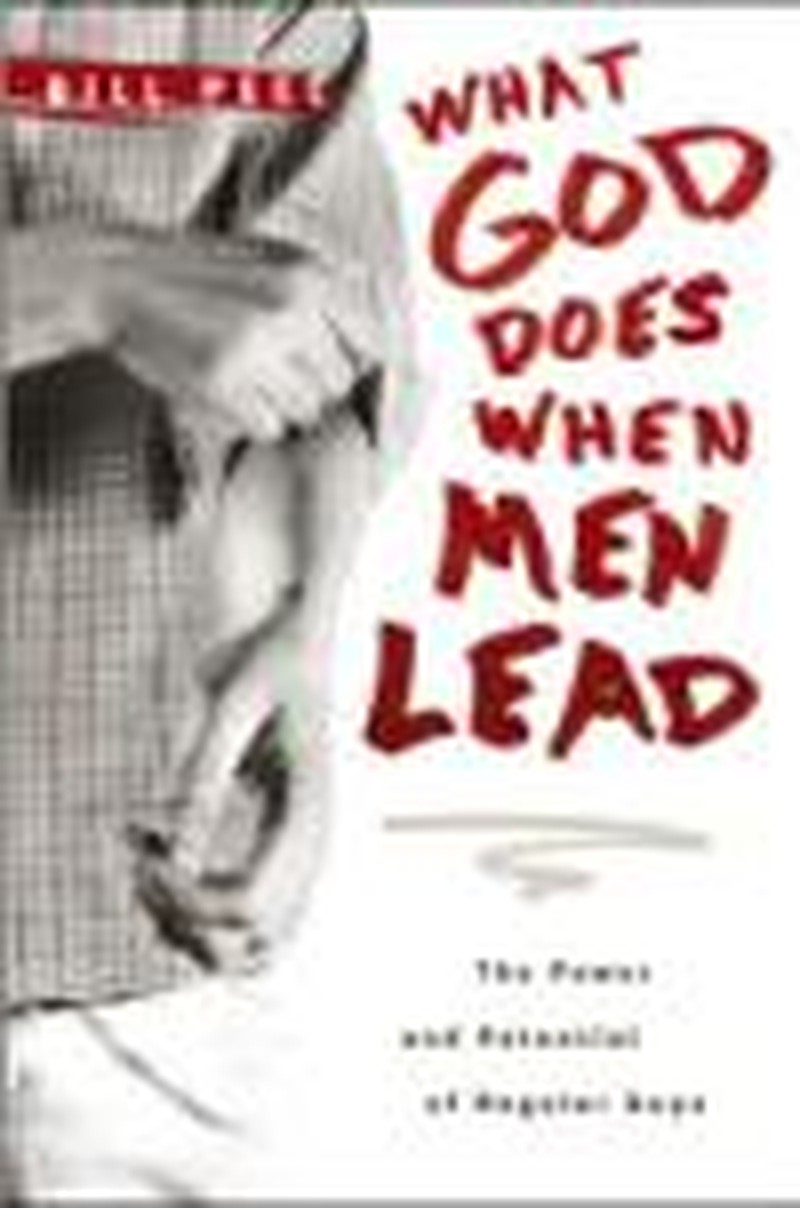 EDITOR'S NOTE: The following is an excerpt from What God Does When Men Lead by Bill Peel (Tyndale).
Introduction: Where Have All the Leaders Gone?
A lot of guys I know are La-Z-Boy leaders. From our recliner-and-command post, armed with our remote, we can see precisely what the president and the coach of our favorite NFL team are doing wrong. "Where are the Abraham Lincolns .?.?. the John Kennedys .?.?. and the Tom Landrys when we need them?" we rant. "We need some guys with vision and integrity to get things back on track!"
Having said our piece, we switch channels and learn that the stock market—and thus our retirement fund—has taken a hit, which brings out our inner Warren Buffet. "If those sorry CEOs would focus on business instead of lining their pockets, we'd all be in better shape," we blurt out between generous bites of ice cream. "Where'd they find these so-called leaders anyway—under a rock? They're all snakes! Are there any real leaders left in the world?"
Those are fair questions that deserve some thought because the problem is obviously not a shortage of leadership candidates. Universities graduate thousands, groomed for greatness, every year. There's an overabundance of organizational climbers, young and old, ready to do whatever it takes to grasp that next rung on the leadership ladder.
If you are concerned about the quality of leadership in our country, you're not alone. Two-thirds of Americans believe we are experiencing a leadership crisis. Three-quarters of us worry about what will become of our nation if we don't find better leaders soon.1
Eight out of ten Americans believe that corporate executives are less concerned with running their companies than they are with lining their own pockets.2 You don't need an accounting degree to see that the numbers don't add up when you compare the growth of CEO compensation with the growth rate of your investments.
The problem is not a shortage of leaders but of worthy leaders—men who want to serve rather than be served. Men who are not driven by making a name for themselves, but who want to help others succeed. Men who are willing to sacrifice personal interests for the interests of others. Men who ask where they can make the most significant contribution rather than where they can make the most money.
There is a second element to the problem as well. Although most men desire roles of greater leadership at work, many become noticeably passive when it comes to spiritual, cultural, and familial issues—causing serious and far-reaching harm. Yet male passivity is not a new problem. The Bible recounts the stories of many men—Moses, Abraham, Eli, David, Peter, and others—who chose passivity when they needed to take action. Dr. Larry Crabb pinpoints the core problem:
Since Adam, every man has had a natural inclination to remain silent when he should speak. A man is most comfortable in situations in which he knows exactly what to do. When things get confusing and scary, his insides tighten and he backs away. When life frustrates him with its maddening unpredictability, he feels the anger rise within him. And then, filled with terror and rage, he forgets God's truth and looks out for himself. From then on, everything goes wrong. Committed only to himself, he scrambles to make his own life work. The result is what we see every day: sexual passions out of control, uninvolved husbands and fathers, angry men who love to be in the driver's seat. And it all began when Adam refused to speak.3
Note to Male Readers
If you bought this book for yourself, I commend you for taking the initiative. If your wife, girlfriend, or mother gave you this book, or if a church leader decided this would be a good topic for your small group to study, you may be wondering why they selected it for you. No matter how the book came into your possession, by reading it you are taking an important step of self-leadership, which is where we all must begin to become the leaders God wants us to be.
I think you will discover that What God Does When Men Lead is different from the leadership books that occupy significant shelf space in bookstores today. For example, numerous books on leadership focus on one area, such as organizational or community leadership, but this book covers every area of a man's life. Many other books tell you how to be leaderlike—how to dress, run a meeting, and exude an aura of confidence. There are even books that coach you on how to shake hands, answer the phone, and order from a menu like a leader. You won't find those topics in this book—not that these things are necessarily bad. It's just that they don't have much to do with leadership—at least from God's point of view.
According to God, leadership is more about who you are and the choices you make. It's about believing that what He says about you is more important than what press clippings or your résumé says about you. It's about understanding that putting on the armor of God is infinitely more empowering than putting on an expensive suit and power tie. It's about what drives you—not what you drive.
It is our substance, not style, that qualifies us for leadership. And our substance—the stuff at the core of our being—is formed from the choices we make day by day, hour by hour, at the private, intimate levels of life. Who we are up close and personal is the proving ground of true leadership.
At the end of each chapter you will find a section called "Living as a Faithful Steward" with questions for personal reflection and small group discussion. I encourage you to ponder and personalize the principles that hit home with you in each chapter. Take time to write down your thoughts and make them your own. Discussing them in a group will help you even more.
Note to Female Readers
If you are a woman, I realize that this book may cause angst. Understandably, it is painful to recall hard-fought battles that opened new vistas for you. It hurts to remember the abuse many of you have endured under domineering males. And it's frustrating to consider the lost contributions of women kept "under control" by culturally imposed roles and expectations. Even now, if you are shouldering responsibilities that should be shared with men, you may be thinking, I'm sick and tired of doing all the work while they sit around.
Please understand that when I talk about male leadership, I don't mean it in a "men lead, women don't" sense or a zero-sum-game dominance contest. In no way do I question that women are leaders, nor do I want to deprive them of any leadership role God intends for them. To do so would be patently unbiblical and would discount the tremendous contributions of many female leaders, not to mention raise the ire of my thirty-six-year partner in marriage, who has unquestionable leadership abilities. But even more important, to stop women from exercising any God-given gift would anger the One who distributed that gift in the first place.
This book is meant to guide and encourage men to become the leaders God intends us to be, living in such a way that women (and other men, for that matter) want to follow us. I'll be first in line to confess that we men have not been careful to honor the gifts and dignity of the people we lead—especially the women in our lives.
You Are Called to Be a Leader
In various places and seasons of life, every one of us is called to lead—in our families, at the workplace, at church, and in the community—no matter how many people are following (or not following). In different ways and means, God commands us to step up and take responsibility, influence those around us for good, and transform the corner of planet earth where we live and work for His glory.4
The premise of this book is simple: God made men to lead—and we're not. Men are not assuming the responsible leadership roles God wants us to take. As a result, our faith remains underdeveloped, and we fail to impact our sphere of influence as God intended. However, when we do step up to the plate, take our God-given leadership assignment seriously, and lead in God's way, seriously good things can happen—in every area of our lives and the world at large.
What might God do if you embrace your leadership mandate? For starters, He could restore intimacy with your wife and repair relationships with your children. He could use you to transform your workplace. He could make you a seen or unseen force that changes your church for God's glory. He could use you to bring justice, fairness, and morality back to your community. He could cause your influence to discourage environmental abuse. He could use you to change the world.
And what might happen if you don't take the call to leadership seriously? Well, just watch the evening news and you'll get the picture.
You will find that the biblical leadership to which we men are called is not difficult or complicated. We don't need an exceptional education or a Pattonesque personality to be a leader. There are just two basic things God calls us to d First, He calls us to take responsibility for ourselves. Second, He calls us to nurture and develop the resources and people He has entrusted to our care. These are things any man can do, and every man has been called to do. In the chapters that follow you will learn sensible, practical, and biblical ways to do this in every area of your life.
It is our choice either to sit back and passively respond to the happenings of each day or take seriously God's command to be His follower and a leader of those He has entrusted to our care.
May we choose well. A lot is at stake.


What God Does When Men Lead: The Power and Potential of Regular Guys; Copyright © 2008 by William Carr Peel. Used by permission of Tyndale House Publishers, Inc., Carol Stream, Illinois 60188.