What Then Shall We Read? - Parents, Experts Offer Top Picks
Rusty Benson

AFA Journal/AgapePress

2005

12 Mar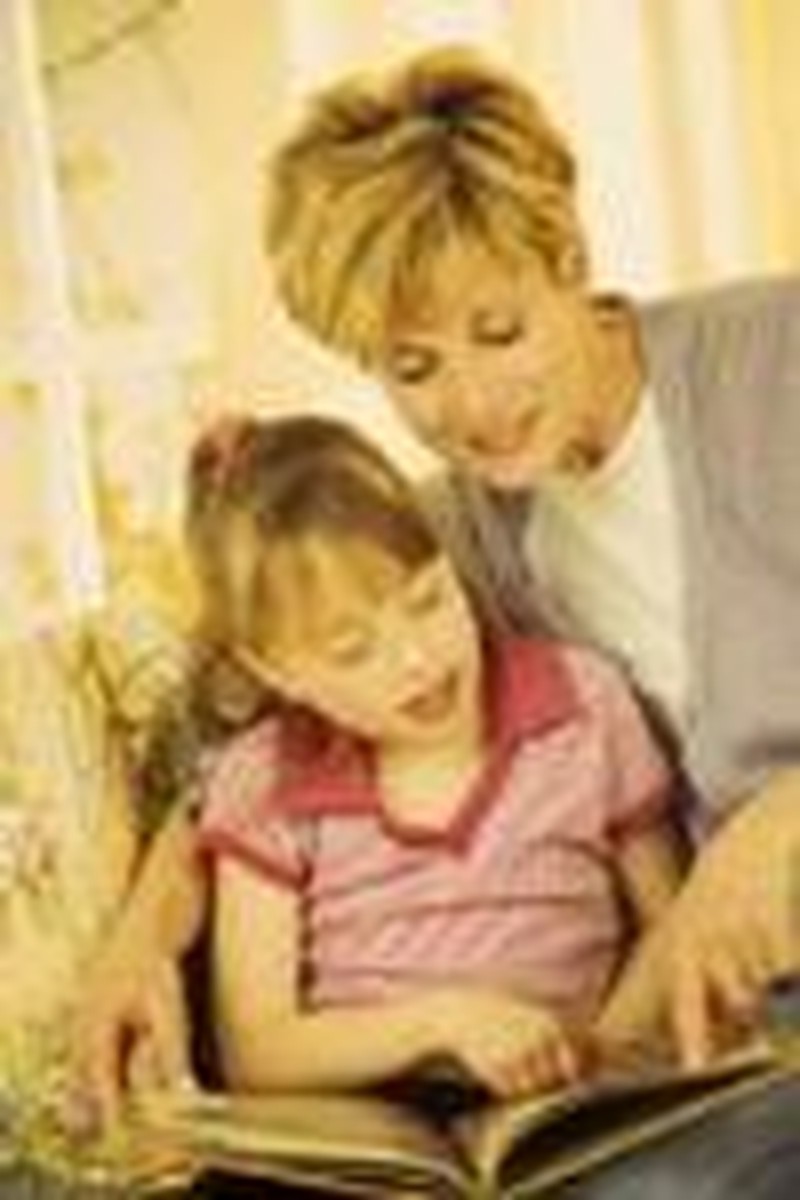 Have you ever played the desert island game? It's a great icebreaker and quite revealing about each player.
The premise of the game is simple: if you were marooned on a desert island and could only have five music CDs (albums for those over 40) or movies or books, what would they be and why?
If you're a music, movie or book lover, paring down your list of favorites can be a challenge.
That's what a pool of enthusiastic Christian parents and experts found when we asked them for their top reading recommendations (excluding the Bible) for young readers. Some listed books, some listed authors and some listed both. Fiction, biography, history and more were included in both contemporary and classic titles.
Although we believe these lists include many excellent suggestions, they do not represent the endorsement of AFA Journal. Our intent is to share information, to point parents to new titles and resources, and to encourage profitable reading for children in Christian homes. Parents must make the final decision about what is suitable for their own children.
Comments concerning the books are from our participants.
Books That Build Character
Dennis and Naomi Gundersen of Sand Springs, Oklahoma, own and operate Grace & Truth Books (graceandtruthbooks.com), an online bookstore aimed at parents who school their children at home. Their four children, now 19-26 years old, were all educated at home.
The Gundersens republished character-building books for children from the 1800s. Their readings recommendations include:
"The Weed with an Ill Name" -- 18th-century story about how children should not look down at great sinners, since their own hearts have plenty of sin themselves.
"First Impressions of God" -- Captivating story of little Emily Tappan and how she came to know the Lord, when her parents did not.
"A Faithful Boy's Influence" -- Story of a boy's good influence in his town and as a dear friend to his pastor.
"Gerrit and His Dog" -- Story of a handicapped boy, his love for his dog and God's kindness to them in their adventures.
"Great Truths for Little Children" -- A collection of short stories on Bible doctrines, made easy and understandable for young children.
"The Reward of Childhood Truth" -- Two stories about the value of truthfulness.
"Wandering May" -- Story of God's wonderful plans for May to discover His grace through her new friend in the city.
"The Little Medicine Carrier" -- 19th-century story of George Wayland, who helps his family make ends meet by delivering medicines on foot for the local drug store.
Picks from Public School Mom
Pam Reddout, a Christian mom in Tupelo, Mississippi, was frustrated with the content of many of the popular books targeting her children. Particularly, she objected to the popular genre of dark adventures aimed at boys and coming-of-age books for girls. So she began her own search for good books for her children.
Pam doesn't settle for the recommendations of others. She reads most of the books herself before, or along with, son Brandon, 13, and daughter Lauren, 11. Both attend public school.
Her top picks for Brandon:
"The Chronicles of Narnia" by C.S. Lewis (seven-book set) -- Provides plenty of opportunity to discuss God's love.
"The Lord of the Rings Trilogy" by J.R.R. Tolkien -- Strong themes of good and evil. Excellent lessons in friendship, loyalty and servanthood.
"Left Behind: The Kids Series" books -- Reminds children of the reality of Christ's Second Coming.
"The Thief Lord" by Cornelia Funke -- Not a distinctively Christian book, this fantasy/suspense contains redeeming themes such as the value of family love.
"The Books of Artemis Fowl" (three-book set) by Eoin Colfer -- Pure fun and fantasy. Newer title by author not recommended.
"Eragon" by Christopher Paolini -- A best-seller written by a 19-year-old boy. Story of friendship and adventure.
Pam's selections for her daughter:
"Little House on the Prairie" series by Laura Engles Wilder.
"Doll People" and "The Meanest Doll in the World" by Ann M. Martin and Laura Godwin -- Sweet stories for girls. Lessons include learning to befriend others who are different.
"Judy Moody" series by Megan McDonald and "Junie B. Jones" series by Barbara Park -- Both just for fun.
"The American Girl Collection" by Susan S. Adler -- Combines American history with character-building themes.
Farm Family Favorites
After working in corporate America for several years, Gary and Rebecca Hoagland decided they wanted to raise their children without nannies. So nine years ago the couple bought an 80-acre site in Kansas where they farm, raise livestock and home-school their four children, ages 4-12.
Rebecca opted for a list of favorite authors whose writings "have a biblical worldview or at least a worldview that is not at odds with the Gospel."
Mrs. O.F. Walton – "Christie's Old Organ", "A Peep Behind the Scenes", "Christie the King's Servant", "Little Faith."
Hesba Stratton – "Jessica's First Prayer", "Little Gyp", "Jessica's Mother."
G.A. Henty – "The Young Carthaginian", "Wolf the Saxon", "The Cat of Bubastes."
Martha Finley – "Elsie Dinsmore" collection.
Rosemary Stultify – "Eagle of the Ninth", "The Lantern Bearers", "The Outcast."
Louisa May Alcott – "Little Women", "Little Men", "Jo's Boys."
Frances Hodgson Burnett – '"Little Lord Fauntleroy", "The Little Princess."
Rebecca adds these "must reads" for sixth graders and above: the Declaration of Independence, the Constitution of the United States, and George Washington's Rules of Etiquette.
Expert Opinion
Bob and Tina Farewell of Lake Wales, Florida, are recognized experts on resources for Christian families, particularly those who educate their children at home. They are founders of Lifetime Books and Gifts (lifetimebooksandgifts.com).
Each year the Farewells speak to thousands of families and host retreats, conferences and workshops.
Some of the Farewells' recommendations are listed by author, others by title. They include:
Marguerite de Angeli – "Skippack School", "Henner's Lydia", "Yonie Wondernose and Thee, Hannah!" Set in Amish, Mennonite, and Quaker cultures. Filled with truth, fun, reality and lovable, happy children.
Ingri and Edgar Parin D'Aulaire -- Biographies filled with gorgeous stone lithographs. Well written, detailed text. Titles include "Columbus", "Pocahontas", "George Washington", "Benjamin Franklin", "Abraham Lincoln", "Buffalo Bill" and others.
Patricia St. John – "Treasures of the Snow", "Three Go Searching", "Star of Light", "Secret of Pheasant Cottage" and more. Poignant for our day. Some are set in the Middle East where St. John was a missionary.
"The Matchlock Gun" by Walter Edmonds -- True story about Dutch settlers during the French and Indian War.
"Dangerous Journey: The Story of Pilgrim's Progress," edited by Oliver Hunkin -- Adapted version of the classic John Bunyan allegory.
"Destination: Moon" by Apollo 15 Astronaut James B. Irwin -- Autobiography of the eighth man to visit the moon and the first to reach his final destination, heaven.
"The Courage of Sarah Noble" by Alice Dalgliesh -- True story of eight-year-old Sarah Noble, who in 1707 helps her father while he builds the first home in New Milford, Connecticut.
For older readers, the Farewells recommended stories that "romance the reader's heart to the Truth -- Jesus Christ."
Gene Stratton-Porter – "Freckles, Girl of the Limberlost", "Keeper of the Bees." Novels that aimed to teach love of nature, God and one's fellow man.
Harold Bell Wright – "Shepherd of the Hills", "The Calling of Dan Matthews", "That Printer of Udell's" and others. In 1984 Ronald Reagan wrote in a letter to the Wright family: "[At age ten or eleven] ... 'That Printer of Udell's' had an impact I shall always remember. After reading it and thinking about it for a few days, I went to my mother and told her I wanted to be baptized."
Charles Coffin – "Story of Liberty", "Sweet Land of Liberty" and "The Boys of '76." Traces America's roots of liberty from the Magna Carta in 1215 through the War for Independence in this trilogy.
"Tortured for Christ" by Richard Wurmbrand and "God's Smuggler" by Brother Andrew -- Portray the persecuted church, the love of God for man and the love of man for his fellow man.
"A Passion for the Impossible: The Life of Lilias Trotter" by Miriam Rockness -- Instead of solely pursuing an art career, Lilias followed God's call to share His love to the Muslims in North Africa.

Rusty Benson, a regular contributor to AgapePress, is associate editor of AFA Journal, a monthly publication of the American Family Association.  This article appeared in the February 2005 issue.
© 2005 AgapePress.  All rights reserved.  Used with permission.