Where Women Walked
Jean Blackmer & Laura Greiner

Authors

2004

17 Jun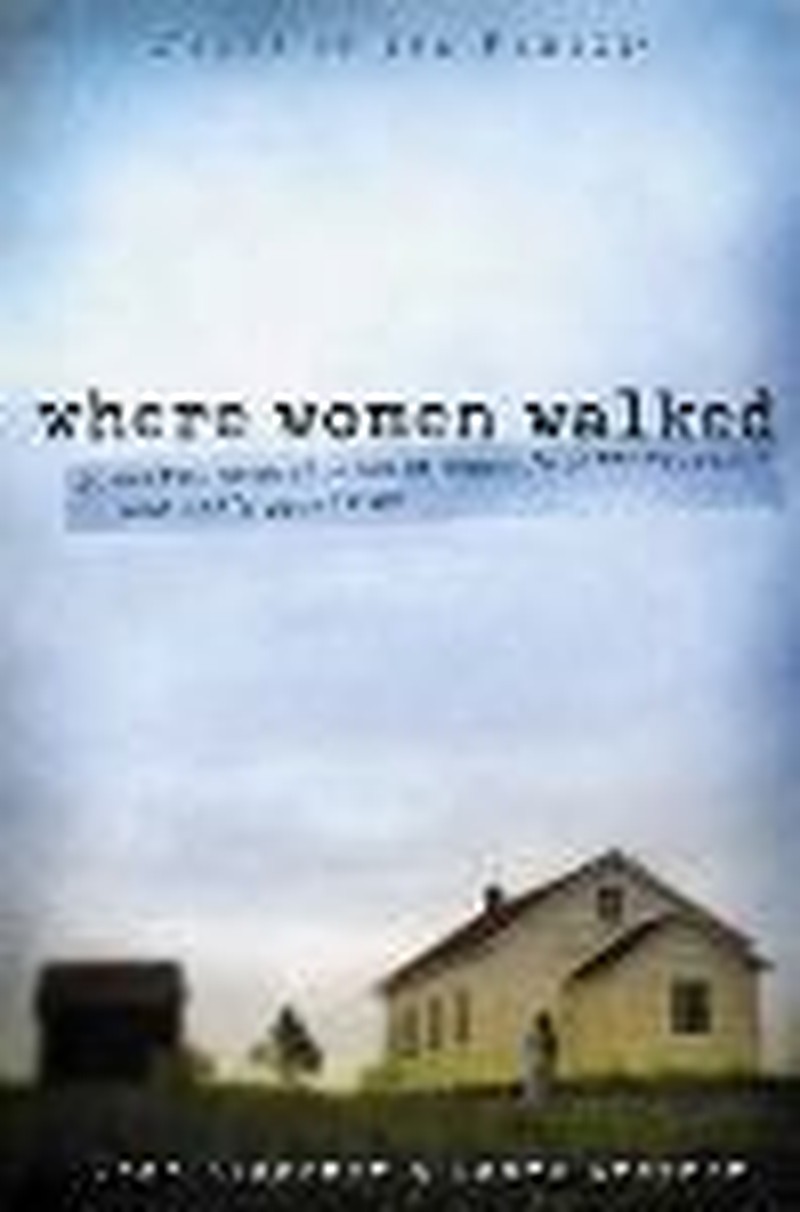 LeAnn

Instead of ignoring a nudging in her heart, LeAnn responded with action.  Her first small act of compassion led to an adventure that drastically changed her life and the lives of hundreds of children.
Summer, 1971
"Look, girls!  A bake sale.  Let's stop in and buy some cupcakes," LeAnn said as she turned her car into the church parking lot.
"Yay!" both girls shouted in unison as she unbuckled them, freeing them from their car seats.  They had spent the last couple of hours driving around their small Iowa town running errands with their mom.  They definitely deserved a treat.
"Okay, hop out.  We won't be long."
"Mommy, what's that sign say?" asked LeAnn's three-year-old as she pointed at a large banner hanging above the church entry.
"It says, 'Help raise money for the orphans in Vietnam,'" answered LeAnn.  She felt a gentle tug on her heart prompting her to help the orphans, even if it was only to give a little money.
Inside, behind a long table laden with baked goods, sat two cheerful women wearing brightly colored, flower-print dresses.  Behind them hung heart-wrenching photographs of emaciated Vietnamese orphans.  The children's dark brown eyes, showing underneath their unkempt black hair, cried out to LeAnn for help.  Their swollen bellies and mal-formed features caused an ache in the pit of her stomach. 
LeAnn found some cupcakes, paid for them, and started to leave the building.
"Thanks for stopping," one of the women said to LeAnn.  "Every little bit is important to these kids."
"Glad to help," LeAnn answered.  She wanted to leave, but the images of the children kept her there.
"You know these children don't have a prayer if we don't get them out of Vietnam," the woman continued. 

"There is a time for every purpose under heaven. Sometimes our calling and our making a differenceare to be done in the home.  Then there will be times when we are called to expand that, even in a small way.  As Audrey Hepburn once said, 'Take care of the small circle around you.  When you have succeeded with them, then step out one small step at a time.'" – LeAnn, 54

"What do you mean?" LeAnn asked.
"Well, most of them were conceived by American servicemen.  They're called "Amerasians."  In their country they are outcasts.  No one wants them.  So we're working to find them good families here in America.  But time is running out because the Vietcong are approaching Saigon, where our orphanage is.  If these children end up in the hands of the Vietcong, they will be tortured and possibly killed."
LeAnn looked again at the photographs.  Horror of what might happen to these innocent children moved her to want to do more.
"It's getting even harder to place these children in America because most people are so tired of hearing about the Vietnam War," the woman added.
LeAnn couldn't live with her newfound knowledge and do nothing.  "I'd like to get involved," she blurted.  "Is there a number I can call to find out how I can help?"
When she walked out of that church carrying her goodies and the brochure about Friends of Children of Vietnam (FCVN), she left with much more than a dozen cupcakes – in her heart she carried the seeds of a calling from God.
LeAnn immediately began volunteering for FCVN.  For the next several years, she poured her heart and energy into helping to raise money, collect supplies, and arrange adoptions for the orphans.  As her volunteer responsibilities grew, so did her passion.  She longed to bring one of these babies into her own life and home.  After much prayer and discussion with her husband, Mark, they decided to adopt a son from Vietnam.  But it was possible that Vietnam would fall before they completed the yearlong process of adoption.  If Vietnam fell, no more babies would be allowed to leave.
A few weeks after filling out the adoption paperwork, LeAnn received a call from the director of FCVN.  "LeAnn, would you be interested in escorting six to eight babies out of Saigon and bringing them back to their adoptive families in America?  With your nursing background you're perfect for the job.  But you must go knowing you probably won't be able to bring home your own son."
"I'll think and pray about it," LeAnn answered.  She hung up the phone, believing this would be a great opportunity to put her skills to good use but feeling disappointed she would come home with her own arms empty.
Still, LeAnn remained faithful to her desire to help these children.  She talked it over with her husband, prayed, and decided she should go.  Rescuing six to eight babies seemed important enough to justify the trip.
The U.S. State Department assured LeAnn that there had been no acceleration in the war for months and that she would be safe in Saigon.  However, shortly thereafter, the war intensified.  Televised news showed maps of Vietnam with fierce battles raging near Saigon.  The North Vietnamese dropped bombs less than three miles from the city.  LeAnn watched the reports, cringing with fear and uncertainty.  She wondered if she'd made the right decision.
The day before she was scheduled to leave for Saigon, LeAnn attended church as usual.  When the service ended, LeAnn felt utter panic.  "Honey, I need to be alone for a little bit," she said to Mark.
"Okay, we'll wait for you outside," he answered.  Taking both girls by the hand, he escorted them out of the sanctuary, leaving LeAnn alone. 
LeAnn sat on the pew, folded her hands in prayer, and allowed her suppressed tears to flow freely.
All the doubts and worries she had stuffed erupted from inside her like a river overflowing its banks.  Her tears trickled over her folded hands as she cried out to God," "Lord, I'm terrified.  Please give me a sign if I shouldn't go."  Instead, she felt a clear nudge telling her the opposite.  As she sat alone in the pew of the dimly lit sanctuary, a warm feeling enveloped her and her tears began to subside.  Her breathing slowed to a deeper, calmer pace.  Her shoulders and chest relaxed as an unexplainable feeling of courage filled her.
"Okay, Lord," she whispered.  "I will go to Vietnam tomorrow."
April 1, 1975
On April Fool's Day, 1975, LeAnn and her friend Carol, also a nurse, left for Saigon. 
After a grueling 24 hours of travel, LeAnn descended the airplane steps into a sweltering Saigon.  The 106-degree air assaulted her, the intense heat and humidity making it difficult to breathe.  Then, as she glanced around at her surroundings, reality struck.  She had left a safe, free country and stepped into a dangerous war zone.  Camouflage-painted aircraft and vehicles lined the runway.  The unpainted airport buildings looked unfriendly.  Wiping the sweat from her brow, she tried to wipe away her fear and focus on the task ahead. 
As she and Carol entered the airport terminal, Cherie, an FCVN volunteer LeAnn had met in the States, raced up to them, shouting, "I'm so glad to see you two!  Did you hear the news?  President Ford has okayed a giant baby lift!  Instead of taking out a half dozen babies, you're going to help take out nearly 300 in multiple flights … if we're lucky."
LeAnn, overcome with shock and joy, grinned at Carol as they soaked in the news and the importance of their remarkable mission.

"You don't have to fly to Vietnam to make a difference in the world.  You can make a meal for a sick neighbor, or baby-sit someone's child.  Any act of kindness improves our world." – LeAnn

On their way to the FCVN center, an animated and excited Cherie told them about a planeload of children that had barely gotten out.  "The FCVN plane was waiting on the runway for permission to take off.  The government hesitated to grant them permission.  The plane took off anyway.  On hundred and fifty children are on their way to San Francisco!" Cherie explained.  "We're also scheduled to be the first evacuation flight out tomorrow.  You ladies will be heading home with a plane full of children first thing in the morning."
Relief swept through LeAnn; she was anxious to return home.
As soon she got to the orphanage, LeAnn wholeheartedly entered the desperate race to save as many of these children as possible.  Operation Baby Lift was well underway.  Energized by the excitement of their mission, she worked frantically all day packing the multitude of items needed to transport at least 200 babies to the United States.  Carol and LeAnn spent most of the day in the two-story warehouse behind the center where the supplies were kept.  They looked around at the rows of well-organized shelves and labeled boxes of supplies sent to the orphanage from the United States.
Pulling a dusty box from a rack.  Carol laughed, "How do we begin to find 600 sleepers and 1,000 Pampers?"
LeAnn pulled another box from its place, staring at it, "Carol, can you believe this?  This is my handwriting.  We packed this box!"
LeAnn and Carol sorted through the familiar shirts, pants, and playsuits, delighted that these clothes would return to the U.S. – this time on an infant. 
That afternoon, the Vietnamese government decided to change the schedule in retaliation against the FCVN for the plane that took off without permission.  Instead, another organization would be the first allowed to leave the next day.  LeAnn's heart sank at the bad news.  Yet all she could do was accept the decision and continue to prepare the children.
With the change in planes, they now prepared for a transport of 100 babies to be placed onto a plane headed for Australia.  Exhausted after a day of feeding, changing, cleaning, and packing for babies, LeAnn fell into bed.
The next morning LeAnn helped finalize the preparation of the babies to be transported on the plane to Australia.  She sat in a VW van, with the  middle seat removed, surrounded by 21 crying infants lying on the floor and the backseat.  It was so hot, and because the babies were losing a lot of liquid from their tears and sweat, the volunteers worried about dehydration.
En route to the airport, they encountered a horrific traffic jam.  LeAnn looked out the van window and gasped.  A huge, black cloud filled the sky.  She later learned from an Australian reporter that the first airplane out that morning had crashed, killing relief workers and hundreds of babies that were headed to America.
LeAnn shoved aside persistent thoughts about the implications of this tragic event.  She didn't have time to think about it.  Surrounding her feet, on her lap, and on both sides of her were crying, needy children.  She focused on providing for them.  When they got to the airport, she ignored the black cloud and helped place them on the plane.  She and the other volunteers cheered as they watched the Australia-bound plane soar out of their sight toward a safe haven for the orphans.
When LeAnn returned to the center, she collapsed onto a rattan couch and sobbed uncontrollably to Cherie.  "It was horrible!  I can't explain the dread that overwhelmed me as I looked at that black cloud, knowing so many died in that airplane crash!  I kept thinking that could happen to us."  Fear-based questions filled her mind.  Will I ever see my husband and daughters again?  Did God really want me to come here?  Did I really hear His voice?
"We can't think about that right now," Cherie said.  "We've got lots more babies in the next room who need us right now.  We need to take care of them and prepare them for evacuation."
That night at dinner, Cherie smiled at LeAnn as they ate their simple meal.  She put down her fork and announced, "LeAnn, one of those babies in the next room is yours.  You can be assigned one, or you can go in there and choose your son."
Stunned, LeAnn stammered, "Are you sure?"
Cherie's grin grew wider.  "Yep."
LeAnn's heart raced.  One of her deepest desires lay on the other side of a thin door.  Earlier in the day her stomach had flipped in fear that she might die as the others had.  And now, it flipped in joy.  "But how can I possibly choose one?  There are so many."
"I know it's hard.  But you'll know which one is meant for your family," Cherie reassured her.
LeAnn felt she was living a fantasy – a dream come true.  She hadn't allowed herself to imagine that one of these babies would be hers.
She'll never forget opening the door to the baby room.  A room filled to the brim with 110 babies.  The smell of spit-up, baby powder, and wet diapers filled the air, but LeAnn was oblivious to anything but the joy in her heart.  The beautiful, constant hum of bawling, cooing babies sang in her ears.  How can I possibly choose one? LeAnn asked herself again.  As she stood there, a little boy wearing only a diaper crawled toward her.  He crawled across the room, right into her arms and into her heart.  LeAnn picked him up.  Then he nestled his head into her neck.  As she glanced around the room at all the babies, he kept patting her cheek with his chubby little hand and pulling her face toward him. 
"Meet our son, Mitchell," LeAnn said to those gathered around.  "I didn't choose him, he chose me."
For LeAnn, this moment completed the reason why God called her to Vietnam.  Not only was she able to help rescue hundreds of children but she was also given the son she had longed and prayed for.  It was all worth it.
But she still had to get them home.
The next day they received word that their two flights were approved for that afternoon.  They rushed around packing up the first 150 children and infants for their trip to America.  Cramming the children and infants for their trip to America.  Cramming the children into city buses, they slowly inched their way to the airport.  When they arrived, they were informed that their flight had been delayed. 
The idling bus quickly because a sauna, and the babies went ballistic.  LeAnn ran up and down the aisle stroking damp foreheads and using diapers to fan red-hot faces.  Eventually, they were allowed to go to some huts near the airport.  There, they unloaded the babies and tried to keep them cool until the flight was ready to depart.
Mitchell was scheduled to go on the next flight with LeAnn, and thus was not on this busload of babies.  The bus driver would take LeAnn back to the center to get Mitchell and the remaining children for the second flight. 
As usual, nothing went as planned.  Ross, another FCVN volunteer, arrived with more bad news for the workers and the babies.  Holding up one finger he said, "The Vietnamese government has decided to let a plane leave, but only one!"
LeAnn panicked.  Her heart pounded.  She couldn't leave without Mitchell!  She wouldn't leave without Mitchell.
"Get out while you can," Ross advised.  "The country is closing fast.  You should take my place on this plane."
"I can't," LeAnn replied, shaking with panic.  "I just can't leave Mitchell – what should I do?"
Ross put his arm around her, and she buried her face in his sweat-stained shirt.  Then he placed one hand on each of her shoulders and looked deeply into her eyes.  "You leave now with Carol.  I promise you, I will get Mitch out and bring him to you."
"But what if you don't get out?  You just said that no more babies are going to be allowed to leave."
"I will.  I promise you." Ross's voice cracked.
LeAnn paused and considered his idea.  In her mind she felt Mark's embrace and pictured her daughter's faces.  Then she imagined what might happen to Mitchell if he ended up in the hands of the Vietcong. 
"I can't leave Mitchell here to be tortured or killed.  I won't leave without him," she resolved.
LeAnn jumped on the bus and, through an interpreter, asked the driver to take her back to the center.  Her plan was to race back to the center, grab Mitchell, and race back to the airport before the plane took off.
The bus driver sped recklessly back to the center.  The crowded streets, the hundreds of weaving bicycles, the endless stream of cars, all angered LeAnn as the bus honked and jerked through the snarling traffic.
"Come on, can't you go any faster?" she hollered at the driver who didn't speak a word of English.
He stopped the bus about a mile from the center.  He opened the door, smiled at LeAnn, and pointed down a narrow street ahead.  She jumped off the bus and sprinted as fast as her legs would carry her.  The strap of her sandal broke and her shoe smacked against her ankle.  She reached down without stopping, grabbed her sandal, yanked it off, and ran with one bare foot.  When she made it to the center she was practically hyperventilating.  "Where's Mitchell?" she gasped.  "I need Mitchell, NOW!"
"LeAnn, calm down," Cherie said, meeting her at the door.  "I just spoke with an airport official.  He called to say the plane would wait for you."  She smiled.  'And he told me the second flight has been re-approved."
"Thank you, God," was all LeAnn could manage to say. 
From that moment on, LeAnn didn't let Mitchell out of her sight.  He and the other babies were place in cardboard boxes, two to three babies per box, and loaded onto cargo planes.  The planes landed safely 24 hours later on American soil, filled with 300 babies, one being LeAnn's newest family member.

"The calling I felt was a nudging that wouldn't go away.  It was a deep inner voice that kept pestering me." – LeAnn

Never in her wildest dreams did LeAnn imagine that she would take part in a hug effort to evacuate children.  She simply followed God's tug on her heart to buy a few cup-cakes – and then followed His leading, step by step, through her heart's desire, to make a difference in the lives of unwanted children.  Through her obedience, God incrementally increase her responsibilities and put her in a position to be used to help others.  "When I went to Vietnam, I had no idea what was going to happen.  I just followed this nudging in my heart and then received blessing beyond my imagination."
In Their Footsteps
"I've let God guide me to places of service and I've found joy comes from serving.  Always think about others and try to encourage them."
—Pat, 72
"Take time on a regular basis to nourish your heart and soul.  This needs to involve some time of quiet listening so you can hear that still, small voice.  Nothing is more important than listening and responding to God."
—Donna, 55
"Never take life for granted.  Live each day to the fullest.  God put each of us here for a purpose, and we need to live that purpose out to the fullest."
—Jane, 59
"My advice to women is to do things for others; don't just do things for yourself.  The more you do, the more you're going to get back."
—Elizabeth, 95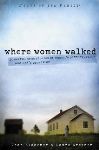 From "Where Women Walked," a Focus on the Family book published by Tyndale House. Copyright © 2004, Focus on the Family. All rights reserved. International copyright secured. Used by permission.
Jean Blackmer received her bachelor's and master's degrees in journalism from the University of Colorado at Boulder.  A free-lance writer for the past twelve years, her works have appeared in Today's Christian Woman, Christian Parenting Today, Brio, Guideposts, The Boulder Magazine, The CU Alumni, and the Boulder Daily Camera.  Jean is married to Zane and together they are the parents of three school-age boys and live in Boulder, Colorado.
Laura Greiner, also from Colorado, is a wife and the mother of three.  She received her bachelor's and master's degrees in journalism from the University of Colorado at Boulder and has a Ph.D. in sociology from the University of Denver.  She worked at the Center for the Study and the Prevention of Violence at the University of Colorado for more than seven years as the assistant director.  She has also had several journal articles published.