Wings of Glass Stronger Than Expected
Susan Ellingburg

Crosswalk.com Contributing Writer

2012

19 Nov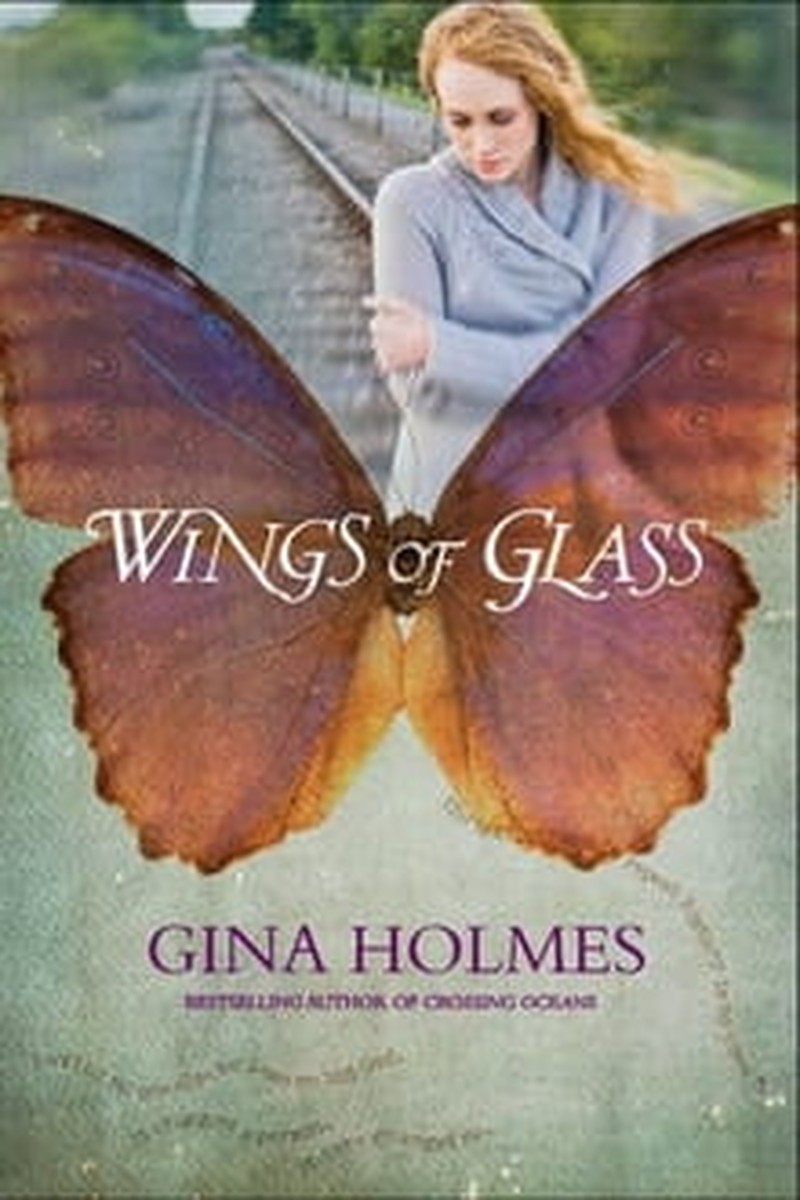 Author: Gina Holmes
Title: Wings of Glass
Publisher: Tyndale
When eighteen-year-old Penny Carson met Trent Taylor, he swept her off her feet in what seemed like a fairytale romance. But Penny's prince turned out to be charming only occasionally—the rest of the time he's a hot-tempered, abusive alcoholic. It's not even close to happily-ever-after but Penny is a God-fearing girl and she knows what God thinks about divorce. Besides, Trent has her convinced she deserves the "constructive criticism" he metes out with his fists.
When Trent is blinded in an accident, Penny figures it will only make him harder to live with. But since he can't see her, she can duck his fists…and since they don't have an income, Penny has to take a job cleaning houses. There she makes friends with two very different women who will make all the difference in Penny's life and the life of her unborn child. (That's not a spoiler, by the way; the book opens with a message from Penny to her son.)
One might think a story about a woman trapped in an abusive relationship would be page after page of grim reading, but it's really not. Much of that is due to Penny's new friends: Callie Mae is a "church lady" in the best possible sense of the term, but she's also a feisty woman with all-too-human flaws and an agenda for Penny's future. Penny's Sudanese co-worker, Fatimah, is a delight; her exuberance offers a counterpoint to Penny's quiet resignation. The author perfectly balances the tricky task of giving Fatimah her own vocabulary and ethnic style while never sounding fake or forced.
Then there's Penny herself, the kind of 'simple and shy on the outside, strong on the inside' character who would feel at home in a Dickens novel. That makes sense since Wings of Glass is a work of fiction that highlights a real-life issue, a modern-day version of the kind of novel Charles Dickens was known for. She's the narrator of the story, which is makes Wing of Glass read more like a testimony told across the kitchen table than a carefully crafted work of fiction. Penny's words give us an inside look into the heart and mind of a woman who slowly learns to see herself in a new light. The style seems simplistic at first but it feels more and more authentic as the story unfolds. Penny's voice, hesitant and naïve as it is, grows ever stronger as she walks us through her life, day after painful day. She embodies what Holmes describes in an author's note as a victim's reasons for putting up with their treatment, a "mixture of fear, shame, love, and embarrassment…not even realizing that abuse isn't normal." (A list of resources for abuse victims is included in that note as well.)
Holmes's previous novels (Crossing Oceans and Dry as Rain) were award winners and surely Wings of Glass will follow in their footsteps. Her characters are all fascinating mixtures of flaws and finer points—even the abusive Trent has us rooting for him on occasion. The touchy topic of spousal abuse—and how a Christian victim should respond—is handled in a clear-eyed fashion. Wings of Glass a not only good read, it could be an important one. Book clubs, especially, should consider adding Wings of Glass to their schedule since the discussion could potentially be life-changing for an abused (or abusive) group member.
*This Review First Published 11/19/2012