Young Hollywood Meets Cute in Stars Collide
Kelley Mathews

Crosswalk.com Contributing Writer

2011

2 Feb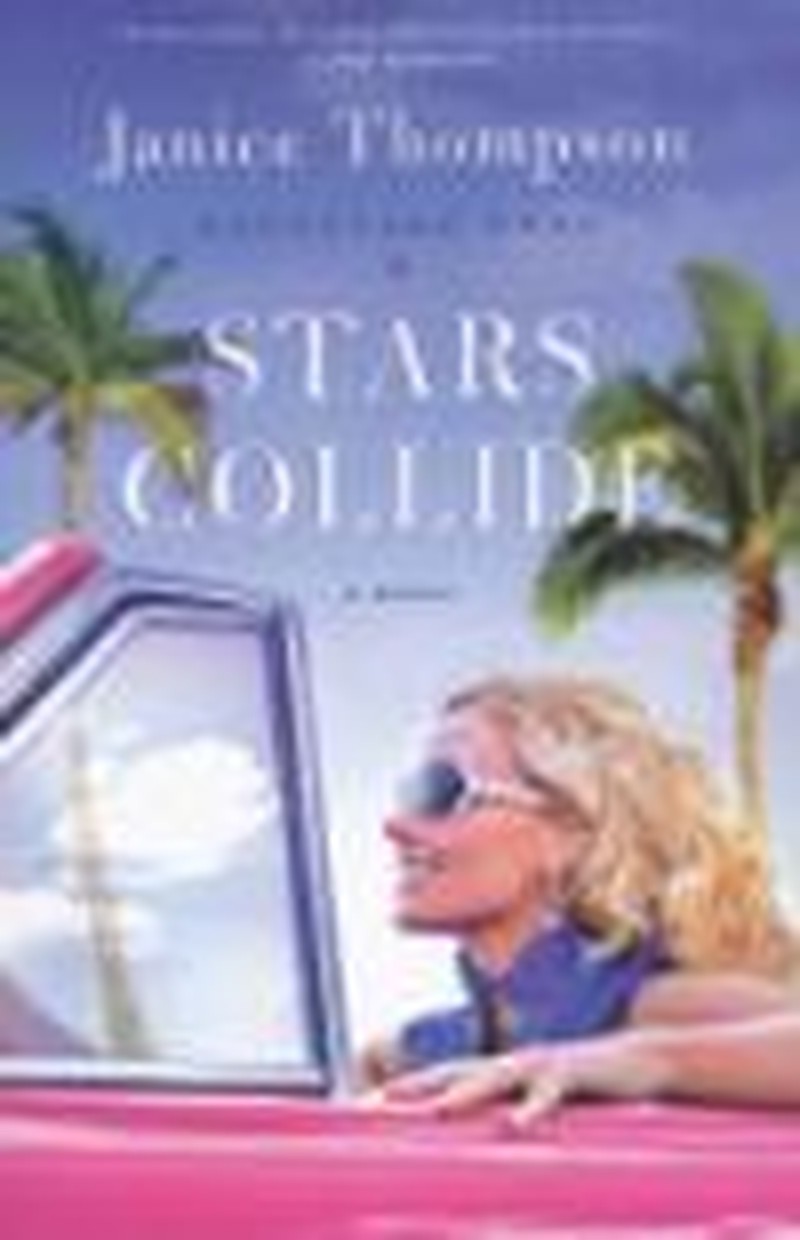 Author:
Janice Thompson
Title:
Stars Collide
Publisher:
Revell
A general rule of novel writing is that a good story must have tension—and in a romance, that tension primarily involves the plot of whether or not a couple will get together. Of course many books give a summary of the plot on the back cover, and a discerning reader will see the guy's name and the girl's name and conclude that "hey, it's a romance book," so the tension isn't so much will they get together but how will they get together. What sort of obstacles will they encounter and how does the author send them off into "happily ever after"?

Stars Collide is a fluffy, lighthearted read starring Kat Jennings and Scott Murphy, Hollywood actors cleverly cast (by the author) as lead roles in a romantic comedy. Their characters are secretly in love with each other—a plot contrivance that provides loads of humor and, yes, tension. Kat and Scott are extremely likeable and genuine, in contrast to the stereotypical famous person. And they are—surprise, surprise—secretly in love with each other in real life as well.

Such a twist should have supplied great fodder for laughs, confusion, false impressions, apologies, and general mayhem as the tension stretched to the plot's breaking point. Unfortunately, the Kat and Scott admit their "secret" affection for one another far too early in the story, leaving very little to anticipate in terms of their relationship. Sure, they encounter interesting conflicts with their adoring public and the paparazzi, and their relationship matures as the story progresses. But one can't help feeling that, with the tension gone so early, the romance went a little flat.

However, Kat's eccentric grandmother, Lenora, emerges from the shadows to take charge of the laughs—and the plot. A retired actress from the golden days of Hollywood, Lenora dresses daily in retro gowns from classic movies, spouting one-liners and waiting for Kat to identify which movie featured that quote. She is determined that her granddaughter will enjoy the wedding of her dreams. She is also upset that her home is not on the official Hollywood map of stars' homes. Is Lenora delusional or just joking? Keeping up with her grandmother's grand plans and confusing assumptions keeps Kat busy. But the unexpected revelation of Lenora's life-long secret tests the faith of both.

Stars Collide is a cute, idealistic story of life in Hollywood for a small group of believers. Almost everything wraps up in a neat, tidy bow of happily-ever-after. But that is author Janice Thompson's trademark characteristic. She enjoys creating plots and characters that are "wackier than most." Some readers are going to love it, but some will want more than silly, lighthearted, and cute. Those seeking a bit more depth will appreciate the author's treatment of two elements in particular: Alzheimer's disease—does Lenora suffer from this, or are her memory lapses just part of old age?—and the concept of God as a loving Father. Several characters have "father issues," the primary element by which Thompson incorporates spiritual insight and growth.


**This review first published on February 2, 2011.