Bizarre Graphic Novel Nature Reflected in The Spirit
Annabelle Robertson

Crosswalk.com Contributing Writer

2009

20 Apr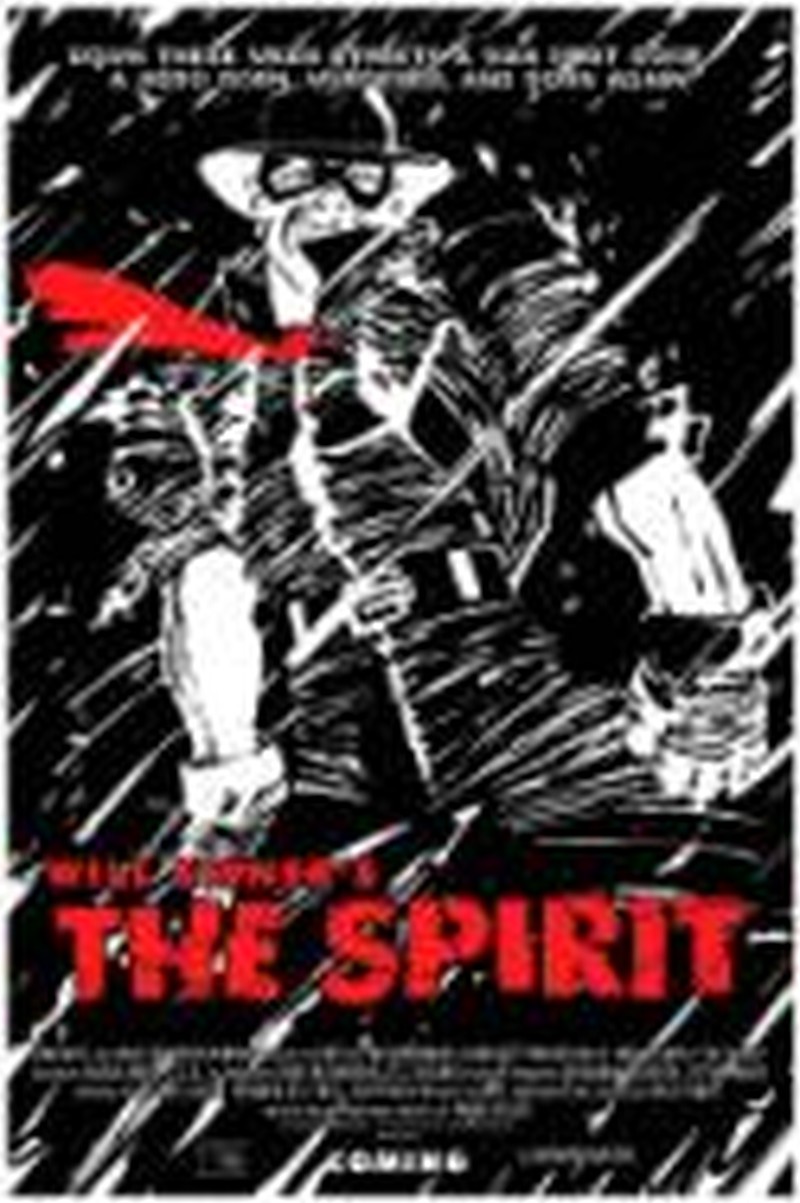 DVD Release Date: April 14, 2009
Theatrical Release Date: December 25, 2008
Rating: PG-13 (for intense sequences of stylized violence and action, some sexual content and brief nudity)
Genre: Action/Adventure
Run Time: 108 min.
Director: Frank Miller
Actors: Gabriel Macht, Samuel L. Jackson, Scarlett Johansen, Eva Mendes, Paz Vega, Eric Balfour
"She's my love. She's my life. And I'm her spirit," says a masked man, as he jumps from building to building and races though the sky, across telephone lines. "She provides for me, my city. She gives me everything I need."
We soon learn that this man is The Spirit (played by Gabriel Macht), and this introduction to the film comes immediately on the heels of a ghost-like siren named Lorelei (Jamie King) who calls herself "Death" and who warns everyone that their time will come. The Spirit's time has come. He's a dead cop who was inexplicably resurrected into a superhero crime fighter. Now he's out to catch villains—all of them. But most of all, he wants the Octopus (Samuel L. Jackson).
Other than this, it's virtually impossible to decipher a plot from this film. It's filled with women, however, both good and evil. Ellen Dolan (Sarah Paulson) is the sweet-as-pie heart surgeon who loves the Spirit. Silken Floss (Scarlett Johansson) is the punk-rocker personal assistant to the Octupus. Plaster of Paris (Paz Vega) is a murderous French nightclub dancer; and Morgenstern (Stana Katic) is the savvy, starstruck rookie cop. The Spirit chases most of them. But they're not the only ones. He charms every woman he meets, much to Ellen's distress.
The only woman who poses a problem for him is Sand Seref (Eva Mendes), a gorgeous jewel thief who was once the girl-next-door—and the Spirit's girl—until her father was murdered by a cop. She moved to Europe, went through seven or eight marriages and now has more jewels than the Queen of England. She's finally back in Central City, and the Spirit has decided that he must save her from herself. But will she kill him first?
Based on the comic book series by the late Will Eisner, a popular author of graphic novels (comic books), the film was adapted for the screen and directed by Frank Miller, another graphic novelist who authored Batman: The Dark Knight Returns, Sin City, and 300, then adapted them all for the screen. The Spirit is his first directorial effort, however, and his work reflects the bizarre nature of graphic novels. Some do work on-screen, but this one doesn't.
With lines like "Shut up and bleed" or "I had you beat like eggs," the dialogue is incredibly clichéd and uninspired. Even the language is inconsistent, as if Miller couldn't decide how raw he should make the film. It veers from strong obscenities and profanities to "Oh, golly, will you look at that"—all from the same character.
The characters are another problem, along with the acting. Not that good actors could overcome these cardboard cutouts, although Johansen gives it the old college try, and Paulsen, who has a straight role, does as well. Everyone else is either mediocre (Macht, Mendes) or silly (Katic, Vega).
Although the film is filled with death and rebirth, there isn't really a spiritual message here. There's no redemption, no happily ever after. Good doesn't even conquer evil. And love is reduced to sexual attraction (with strong hints of rampant promiscuity). Ultimately, it's a nihilistic, chaotic worldview that will leave most viewers feeling unmoved and empty.
The film's almost-saving grace is its cinematography. Director of photography Bill Pope has done some interesting things. He goes after a 1940s noir look, and sometimes even succeeds. But Miller is so determined to impress that he can't leave well-enough alone. He throws in all sorts of stylized curveballs, such as the Spirit's flashing, CGI red tie; the surreal baby foot, topped with a face, that hops around on the Octopus's desk, screaming; and incomprehensible references to Nazi Germany—including costumes.
Incomprehensible, in fact, is a good word for the entire film. Its plot is largely incomprehensible. Worse still, because the characters keep coming back to life, there is very little suspense. It's also incomprehensible that good actors like Jackson and Johansen would be a part of this movie—and incomprehensible that it would see any measure of box office success. Then again, there are probably far more movie-going teenage boys in this country than anyone realizes.
DVD EXTRAS:
Theatrical Trailers & Previews
Scenes
CAUTIONS:
Drugs/Alcohol: A few characters drink alcohol and smoke, and several references to drunkenness and alcoholism.
Language/Profanity: Strong profanity and obscenity throughout.
Sex/Nudity: Characters talk about "skirt-chasing" and main character, who is involved with many different women, continually ogles and charms women, even strangers.
Violence: Strong and graphic violence throughout, including shooting, stabling and pistol-whipping, among others, as well as numerous scenes with blood. Characters die then come back to life, seemingly without reason.