Boz the Bear Vs. Barney the Dinosaur
Annabelle Robertson

Entertainment Critic

2006

10 Nov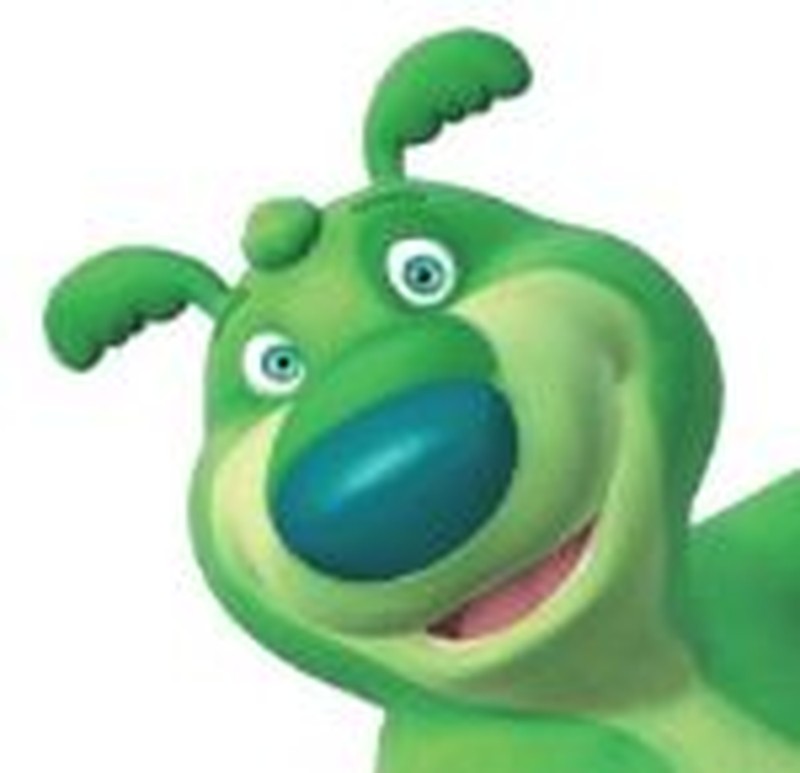 Move over, Barney.  There's a new kid in town. 

Or, so says my four-year-old, who dumped the purple dinosaur like a bowl of cold oatmeal after watching the "BOZ the Green Bear" video I recently gave her.
"I love BOZ," she said, prancing around the room to the catchy tunes emanating from our television.  "He's fun!"
Of course, so is Barney.  So much fun, in fact, that the happy-clappy Tyrannosaurus Rex has kept preschoolers under his spell for more than a decade. 
Like BOZ, Barney caters to preschoolers aged one through six and uses music to teach positive messages via a colorful, oversized character.  And, if the tie-in products already available (stuffed animal and board books) are any indication, the marketing of BOZ is also headed in the same direction as Barney. 
This is not surprising, perhaps, given that the two share a creator – Dennis DeShazer, one of Barney's original co-creators, and Jon Green, who worked on the business end with DeShazer.  But there, the similarities between Barney and BOZ end. 
First of all, Barney is "live action" – a dude in a dinosaur suit who dances around a set, much like a football mascot.  By contrast, "BOZ the Green Bear Next Door" (to use his full name) is animated – a cartoon character.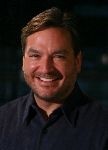 "We thought about making BOZ a live action character, but we really felt that to take him where we wanted, both physically and geographically, we needed him to be animated," says DeShazer.  "We wanted a character that could roll around on the ground and be really physically expressive.  We also didn't want to be limited by a set.  We wanted BOZ to be able to fly or go all around the world, if needed.  We can control all that with animation."
The second difference between Barney and BOZ is the presence of family.  Unlike Barney and his friends, whose interaction is almost exclusively with children, the BOZ videos center around the Baxter family, which includes Mr. and Mrs. Baxter; their children, four-year-old twins Drew and Gracie; and Grammie and Grampie B, their grandparents.  Graham Baxter, the twin's father, teaches math and coaches baseball at a local high school.  Julia Baxter, their mother, loves music, singing, dancing, piano playing and art.  Their grandparents are both retired, but very involved with the children.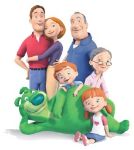 Unlike so many other shows for preschoolers, the adults are also front and center, interacting with the kids through shared meals, activities, lessons and bedtime stories.
"Children of this age are very much about their independence," DeShazer adds.  "They want to do things themselves and discover the world themselves.  But, in the end, they're right back in your lap, wanting to share that with you, their parent.  We try and portray that in our shows, whether it's at the dinner table or at bedtime, when there's a warm, family moment."
Even more significantly, none of the adults in BOZ are portrayed as the dim-witted, clumsy, or you-teach-me-how-to-parent characters that dominate so many other shows for children.
"We were amazed when we looked at the last 20 years of programming to realize that there isn't much [in the way of] families," DeShazer says.  "And, what there is so often portrays parents as either incidental or dolts – comic devices. We wanted to show a family that spends time together and functions."
The third difference between Barney and BOZ is that, unlike the stridently upbeat Barney shows – which have been criticized for not allowing children to express negative emotions – things aren't always perfect in the Baxter household.  In one of the episodes, for example, Grammie B. twists her ankle.  Instead of going to the fair, which Drew and Gracie had been greatly looking forward to, the kids are forced to stay home and help their grandmother with chores around the house. 
"At first," says DeShazer, "it's a downer.  But later, they come to see that it's fun to help out, and to love our neighbors and family.  The message is that 'Even though I'm little, I can do a lot.'  Through this kind of teaching, children can understand how they matter to their families and to their communities."
The final thing that distinguishes A final element that distinguishes Barney from Boz is the Christian context.  According to a recent survey by Parents magazine and HIT Entertainment, the top two values parents want to instill in their kids are manners and a connection to religion.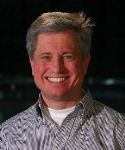 "There are nearly 23.5 million kids five and younger in the U.S.," says Green.  "And until now, there really were no comprehensive early preschool Christian brands that entertain, educate and inspire."
Although the BOZ videos don't strive to actively teach Bible lessons, they reinforce the importance of prayer, serving others and an active involvement in church and community within the context of a Christian family.  While some might balk at the traditional portrayal of the mother character, at least she exists – which is more than many kids videos.  Not only that, but the Baxter family attends and is very active in their local church.  And, they pray together at the end of every episode.  That's a far cry from Barney, who has been criticized by some for his use of magic to solve problems.
None of the BOZ episodes mention Jesus, however.  All refer merely to "God," which could lead some to believe that the videos are aimed at audiences of different faiths – something both creators refute.
"The Scriptures that inspired us, it's all New Testament-centric," says Green.  "We're Christians and we're targeting the Christian home. But the programming comes across as being very inclusive…We're just trying to meet preschoolers where they are at.  God is hard enough to grasp.  So we felt if we made it simple [it would be better]."
"We're seeking to be a conversation starter," DeShazer adds.  "We really want parents to fill in the material. We know that they have their specific expression of faith and we want to support the parent in that mission. We don't expect to teach a child the whole story of faith.  We just want something that supports families and parents."
"Jesus will come up in our shows," he continues.  "We're working now on a Christmas show for next year.  And obviously, you can't have a Christmas story without the birth of Jesus.  If we have an Easter show, that will deal with Jesus and the more specific strokes of Christianity.  But all in all, I really am a firm believer that when you boil it all down, what God is instructing us to do is to love one another and take care of one another and be considerate to one another, and that's something that preschoolers can get."



The "BOZ the Green Bear Next Door" series is produced by Exclaim Entertainment, Inc. and is available in Christian bookstores nationwide.  For more information, please visit www.bozthebear.com.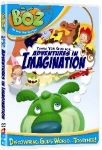 "BOZ the Green Bear Next Door" DVDs Now Available:
**Each DVD is approximately 45-minutes long and includes three 13-minute stories, two BOZ music videos, and lots of bonus activities.