Classes, Ideologies Clash in Brideshead Revisited
Annabelle Robertson

Crosswalk.com Contributing Writer

2009

22 Jan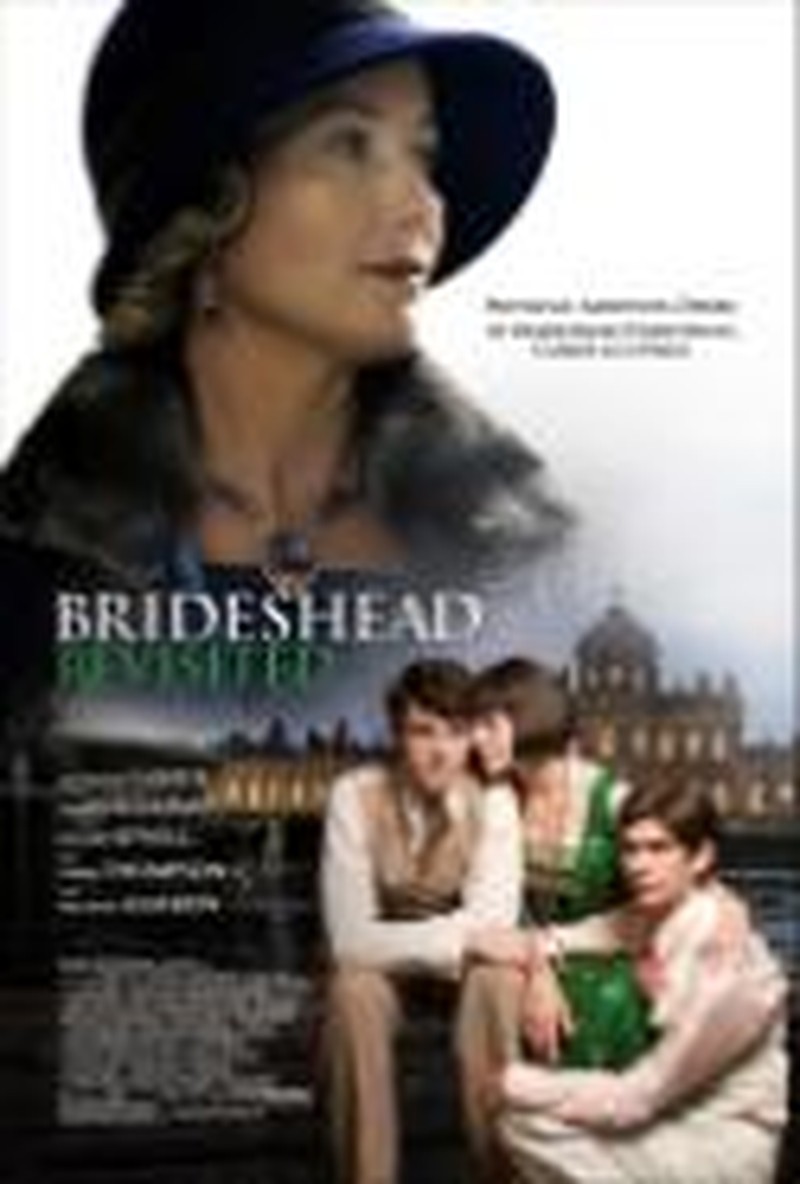 DVD Release Date: January 13, 2009
Theatrical Release Date: July 25, 2008
Rating: Unrated
Genre: Drama
Run Time: 135 min.
Director: Julian Jarrold
Actors: Matthew Goode, Ben Whishaw, Hayley Atwell, Michael Gabon, Emma Thompson
In this big screen adaptation of Evelyn Waugh's classic novel, England's middle class clashes with the upper class, and sexual tensions prevail—albeit in an oh-so-British way.
While studying at Oxford University, Charles Ryder (Matthew Goode, Match Point) meets the eccentric, outgoing Sebastian (Ben Whishaw, I'm Not There). The two engage in a downplayed, yet clearly homosexual, friendship. Sebastian takes Charles home to his family estate, where Charles meets Sebastian's imposing mother, Lady Marchmain (Emma Thompson, Harry Potter and the Order of the Phoenix), and stands in awe of their extravagant wealth.
Lady Marchmain doesn't take to Charles. Not only is the mysterious young man socially inferior to her family, but he is also involved with her son, the family black sheep. Sebastian's problems are a family secret, and his relationship with Charles is likely to expose his peccadilloes to everyone. Sebastian is also an alcoholic, and Lady Marchmain rightly perceives that Charles is enabling him. But when Charles falls in love with Sebastian's sister, Julia (Hayley Atwell)—and she with him—things become even more complicated.
Fans of period pieces will be delighted at the sets in this early twentieth-century story, as well as the costumes, which are all magnificent. Interestingly, director Julian Jarrold chose to use the same estate for the Marchmain home as the one used in the 1981 television miniseries of the same name. That series, which starred Jeremy Irons, is hard to top, although Jarrold makes a valiant attempt. Unfortunately, the pacing of this story is so slow, and the reactions of his two main actors so understated, that it fails to convey much emotion.
It is not obvious whether Sebastian and Charles actually sleep together. Given the fact that they kiss, swim in the nude and spend significant amounts of time alone, it can be safely assumed. That Charles is far more attracted to Julia, however, is never addressed by the director. It's as if he prefers to let the situation sit with his audience, so that they may draw their own conclusions. Or, perhaps he meant to imply that bisexuality is much more commonplace than we all imagine.
Less ambiguous is Jarrold's portrayal of Roman Catholicism, which is embodied with all of the usual cinematic clichés. As Lady Marchmain, Thompson is excellent, though frighteningly dogmatic and unkind. Because Charles is an atheist, she is given free reign to express her disdain, and the audience is left with the usual repugnance toward Catholicism.
As far as its message, the film wants to show that the rich are different—and very dysfunctional. Their world may be comfortable, but it's built largely on empty ceremony and appearance, and though they may be incredibly lonely, those who try to escape are doomed. That the film comes across as extremely depressing, therefore, will not come as a surprise to anyone.

DVD EXTRAS:
Audio Commentary
Deleted Scenes
The World of Brideshead
CAUTIONS:
Drugs/Alcohol: Numerous scenes with drinking and smoking, including several where characters are drunk.
Language/Profanity: A handful of obscenities and profanities, mostly mild.
Sexual Content/Nudity: Strong homosexual content (men kiss; spend extended periods of time together; swim nude (viewed from high above); etc. Several veiled references to sexual situations but mostly implied.
Violence: None.