Clean Comedy Returns in Thou Shalt Laugh 2: The Deuce
Annabelle Robertson

Crosswalk.com Contributing Writer

2007

12 Nov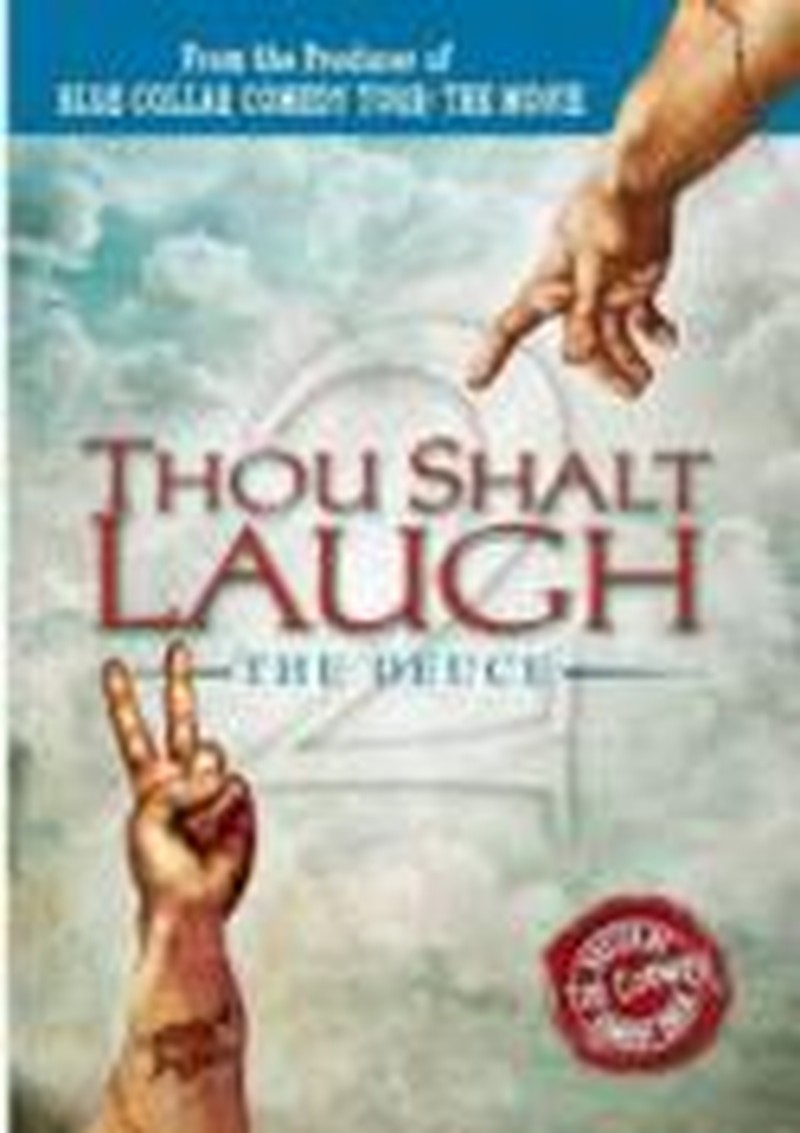 DVD Release Date: November 6, 2007
Rating: Not rated
Genre: Comedy
Run Time: 90 min.
Director: Phil Cooke
Actors: Tim Conway, Vernard "Bone" Hampton, Victoria Jackson, Taylor Mason, Dan Nainan, Thor Ramsey
Tired of filthy stand-up? Think Christians can't have fun? Think again—and take a gander at Thou Shalt Laugh 2, the hilarious sequel to Thou Shalt Laugh, a top-selling comedy DVD released last year.
Comedic icon Tim Conway hosts the show. Best known for his 11-year stint on The Carol Burnett Show, Conway garnered five Emmy Awards, a Golden Globe and three generations of fans playing the slow-paced "Old Man" and "Swedish-American businessman "Mr. Tudball," who loved to bother Burnett's secretary, Mrs. Whiggins. He's appeared in a number of TV shows and films as well, including 7th Heaven, Touched by an Angel and The Apple Dumpling Gang series.
Here, Conway reprises his "Old Man" role and jokes about everything from the pranks he plays on his wife to feeling like an ATM machine with his 30- and 40-something children. In between stand-up routines, Conway also introduces us to five stellar comics—two from the first DVD and three new ones. The first is Thor Ramsey, an old hand at stand-up who has appeared with Drew Carey and played in hundreds of comedy clubs. A charming young husband and father, Ramsey is bound to be popular with couples and parents of young children. He's extremely funny making fun of fashion models, greeting cards, dieting and the neighbor's barking dog, to name just a few.
Dan Nainan gets things off to a great start by laughing about his race, which is a mixture of Indian and Japanese. Nainan uses this unique cultural background to great effect, doing hilarious imitations of his father and mother and telling funny stories from his childhood. It's hard to believe that he once had a fear of public speaking—much less that he retired just six years ago from the business world, where he worked as a senior engineer with Intel Corp. Nainan has since performed at events with Hillary Clinton, Dr. Sanjay Gupta and Howard Dean and has even appeared on Last Comic Standing.
You won't forget Victoria Jackson, whose high-pitched voice is reminiscent of Megan Mullally's helium-toned Karen from Will & Grace. Unlike Mullally, however, Jackson speaks that way naturally due to a congenital defect of her palate which she intentionally chose not to correct. I wasn't bowled over by Jackson's routine, which revolves around ukulele-playing and poetry recited as she stands on her head. However, Jackson's outgoing personality, overall sweetness and blond jokes clearly found a home, judging from all the hearty laughs emanating from the audience.
Bone Hampton, on the other hand, had me laughing within minutes after appearing onstage. An experienced actor who has appeared on My Name Is Earl, Medium and Less Than Perfect, among others, Bone (as he likes to be called) has also done stand-up on both the B.E.T. and CMT, demonstrating impressive "crossover" ability between audiences. Using his African-American background for comedic fodder, Bone jokes about being single, dating, women and his family members. Both men and women will greatly appreciate his humor.
I'm not a huge fan of ventriloquism. However, I couldn't help but laugh at Taylor Mason, a comedy veteran who has played in Carnegie Hall and The Sydney Opera House. Mason began his career by winning the $100,000 Grand Prize on 1991's Star Search as well as a 2004 Emmy for his TV pilot Bananas. His children's television show, Taylor's Attic, airs exclusively on the iLife cable network. He's very funny on his own and with his dummies—especially his Mexican pig.
Overall, Thou Shalt Laugh 2 is a very welcome addition to the Christian market. All the comedy is funny and geared to a wide range of audiences. Moreover, unlike most stand-up, it's perfectly family friendly (although some routines will be more appreciated by adults, simply for their content). As Bone says, in his mission statement, "If I have to curse to make you laugh, then I must not really be funny."
Preach it, brother.
CAUTIONS:
Drugs/Alcohol: One mild, disapproving reference to alcoholism and one or two references to alcohol and/or drinking.
Language/Profanity: None.
Sexual Content/Nudity: None.
Violence: None.