Flying Scotsman Spins a Truly Inspirational Tale
Annabelle Robertson

Crosswalk.com Entertainment Critic

2007

21 Sep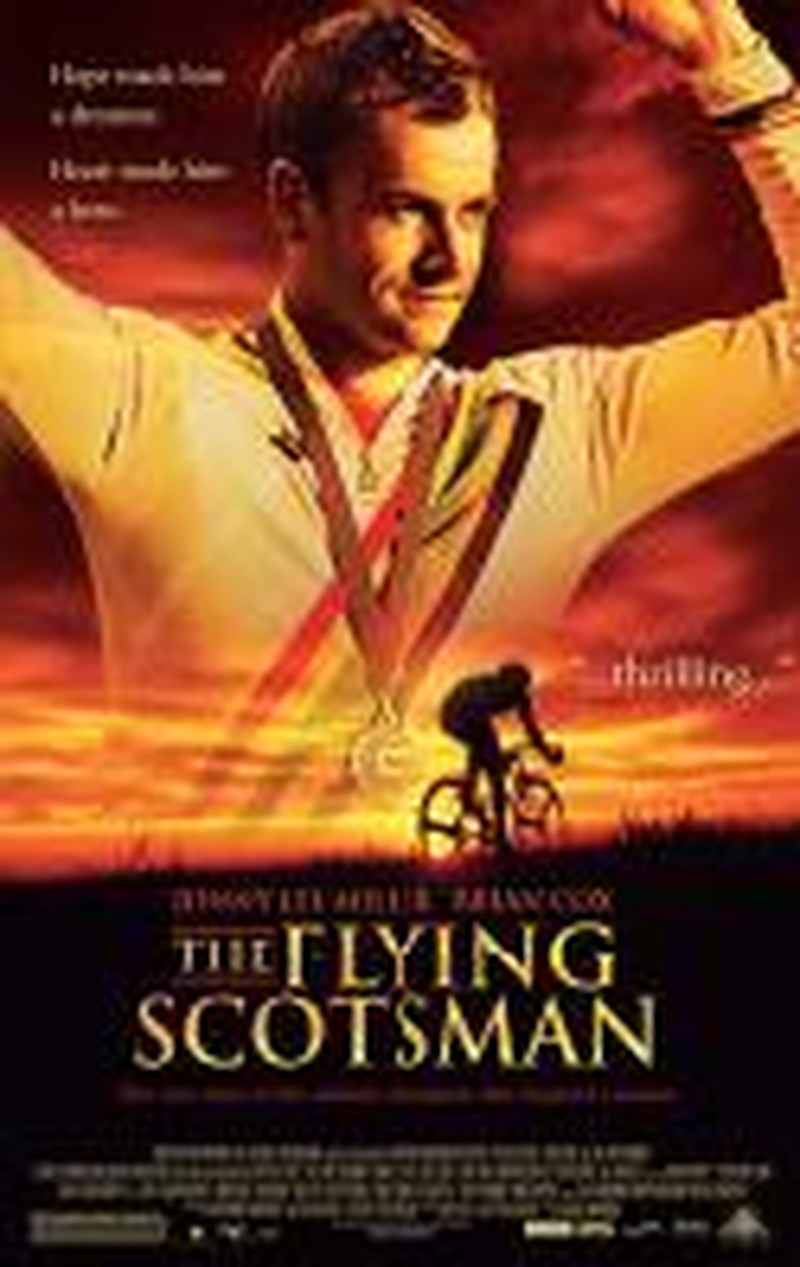 DVD Release Date: September 18, 2007
Theatrical Release Date: May 4, 2007
Rating: PG-13 (for some mature thematic elements and strong language)
Genre: Drama/Sports
Run Time: 103 min.
Director: Douglas Mackinnon
Actors: Jonny Lee Miller, Billy Boyd, Brian Cox and Laura Fraser
Graeme Obree (Jonny Lee Miller, Trainspotting) is a bike messenger from Glasgow, Scotland who dreams of beating the world cycling record for distance covered in an hour, a grueling race that remains relatively unknown in this country but which is hugely popular in Europe. Obree has not only the dedication and know-how to win, but also the heart. He trains night and day, staying on task despite setbacks like the forced closing of his bike shop, a group of ne'er-do-well bullies from his childhood who keep taunting him and, in particular, deep depressive episodes.
Obree spends every spare moment working on a new bike, which he is designing using an amateur knowledge of aerodynamics. After throwing together a hodgepodge of washing machine parts and scrap metal pieces (think MacGyver), he finally creates an odd-looking but extremely effective bike. In particular, it works well for Obree's unique riding style, which has him resting on the handlebars. Soon, the young Scot has set his first world record.
Obree's fellow cyclists are supportive, but officials from the World Cycling Federation are incensed by Obree's creativity—not to mention the lack of aestheticism of his bike. With "mwah, ha, ha" malevolence, they change the rules again and again, constantly seeking to disqualify him. Eventually, they succeed, which drives Obree to attempt suicide. But the heart of a champion lurks inside this "flying Scotsman," so a comeback is inevitable.
Based on the true story of Graeme Obree, who set the world record but was later stripped of his title amidst huge controversy, The Flying Scotsman is a worthy debut feature film directed by U.K. television director Douglas Mackinnon. Though it fails to get to the core of Obree's mental struggles, which hampers our understanding of his emotional state, the film manages to avoid all the usual sports-movie clichés, which range from training montages to last-minute victories.
As Obree, Miller is extremely engaging, except during his depressive episodes, in which he looks more petulant than depressed. As Malky McGovern, Obree's manager, Billy Boyd is excellent. And Brian Cox, as a pastor-on-the-down-low turned supporter, is also quite good. Equally impressive is Laura Fraser, as Miller's unbelievably supportive wife.
"Trust in the Lord," says the cleric, at one point, and "If anyone can do it, God can." But Obree, who struggles with his faith as much as his mind, replies, "As for religion, I think Karl Marx got it right." He never makes a commitment to God, but one can't help but assume that the support of this dedicated Christian might someday lead to faith for Obree—or, at the very least, a decrease in his skepticism. Still, it's unfortunate that this theme isn't more fully developed. Like Obree's illness and motivation, it had great cinematic potential and would have really deepened the film.
The film's pacing is a bit off, with the first part moving much more rapidly than the second. Early on, we're treated to a thrilling bike race with a car. And, while the other races are fun to watch, they're somewhat short on suspense. A better use of that screen time would have included more explanation about the rare cycling event which would have made it more interesting for American audiences.
Kids will find loads of role models in the film. With his can-do attitude about his illness as well as his willingness to follow all the rules of the sport, no matter how abusive, Obree is truly inspirational. The pastor is a godly man, kind, supportive and non-judgmental—a true rarity onscreen. Malky sticks by his buddy, no matter what, showing us a vision of loyal friendship. And it's wonderful to see such a strong marriage between Obree and his wife, a model spouse in many ways.
Overall, despite its imperfections, The Flying Scotsman is sure to please cycling enthusiasts and well as families.
DVD EXTRAS:
Wide-screen and full-screen versions
Trailers
CAUTIONS:
Drugs/Alcohol: A few pub scenes where people drink and smoke
Language/Profanity: A handful of profanities/obscenities
Sexual Content/Nudity: A businessman shocks another by stripping down to his underwear then redressing, in a comical scene;
Violence: A group of schoolboys attack and urinate on a young boy (no injuries); a man uses a bike as a weapon to defend himself against would-be attackers.