For One More Day Not Insightful or Soul-Stirring
Annabelle Robertson

Crosswalk.com Contributng Writer

2008

12 May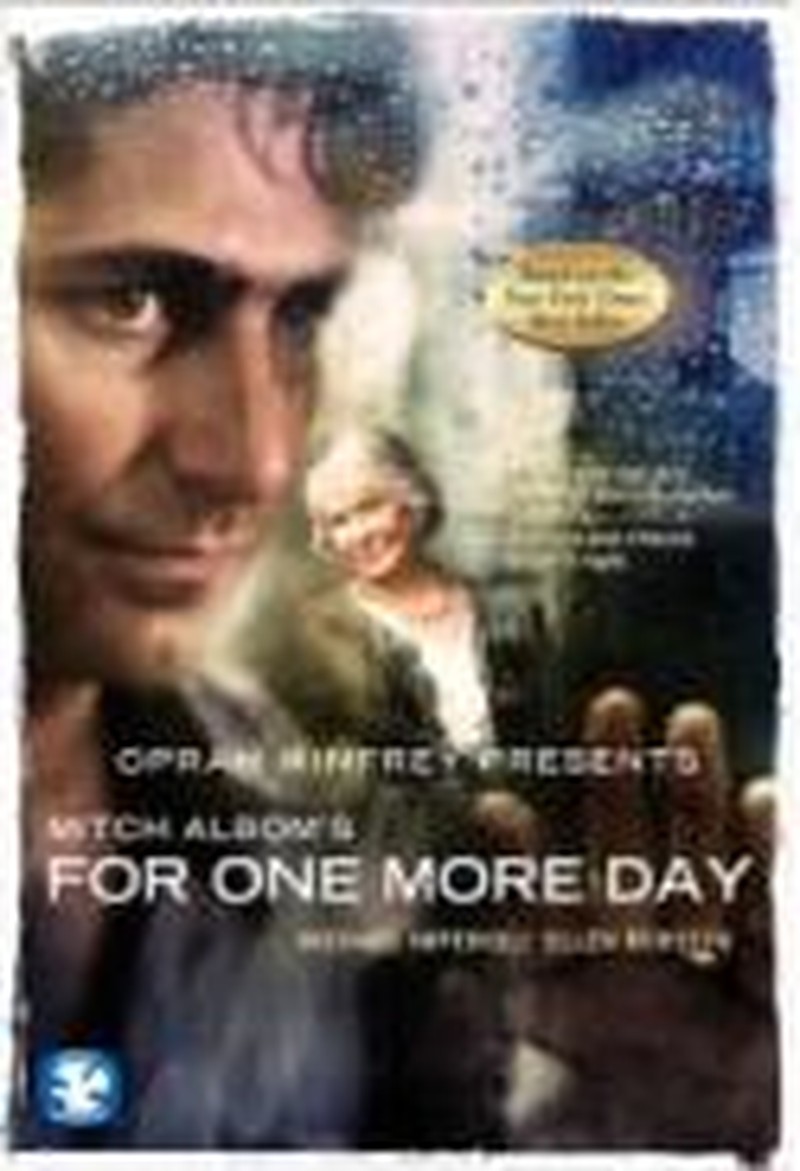 DVD Release Date: May 6, 2008
Television Premiere Date: December 9, 2007
Rating: Not Rated
Genre: Drama
Run Time: 92 min.
Director: Lloyd Cramer
Actors: Michael Imperioli, Ellen Burstyn, Vadim Imperioli, Samantha Mathis
Charley Benetto (Michael Imperioli) just wants it all to be over. Although he once achieved his (and his father's) dream of playing in the World Series, Charley is now just a washed-up salesman who can't stop drinking. His wife, from whom Charley is separated, is furious and his daughter won't speak to him. And he's still haunted by his father's rare comings-and-goings, which began when he was a child.
So Charley grabs a gun, gets himself liquored up and heads to the local dug-out to finish the job—right before he's hit by an oncoming truck. Somehow, though injured, he makes it back to the dugout, where he spots his mother (Ellen Burstyn) across the field. Mystified, Charley goes to his childhood home, where he finds the key, just where it used to be. He goes inside. There, he's assaulted with childhood memories.
In the midst of this reverie, Charley's mother walks in the door. He can't believe it, of course, but as the day progresses—and the two spend time together—he realizes that she has, indeed, come back from the dead. And maybe, just maybe, she can save her son from the same fate.
Author Mitch Albom is a very popular writer, and ever since his mega- success with Tuesdays with Morrie, he's sold millions of books. As with many best-selling authors, however, he's not a literary light—and For One More Day is no exception. Because Albom penned this script, therefore, don't expect Oscar-winning dialogue. Lines like "I couldn't have hurt her more if I had tried," abound.
Director Lloyd Cramer, who cut his teeth on an ABC "After School Special," has focused exclusively on TV for his career. He's worked with Oprah Winfrey several times, and also directed her last Albom production (The Five People You Meet in Heaven). So it's not surprising that this has far more of a television feel to it than a feature film. It's very disjointed until about halfway through, making some of the sequences confusing, but everything makes sense by the end. In the meantime, the film tends to amble along, driving home its teaching points, without anything to make it really stand out—although nothing to provoke groans, either.
Unfortunately, the plot wasn't as inspirational as I'd hoped. Albom's stories are always corny, but they're usually somewhat moving, in the way that secular humanism can be. This not to say that For One More Day isn't nice. It just doesn't communicate anything particularly insightful—nor will it likely stir your soul. Its message, "Love your mother, before it's too late," mirrors the fifth commandment, and is good. But the characters (save for young Pauline, played by the outstanding Samantha Mathis) are drawn so thinly that the emotional investment is minimal.
Theologically, For One More Day leaves much to be desired. Pauline is portrayed as a sort of spiritual guiding light—not just for her son but for others as well. She can cross back and forth between life and death, dispenses wisdom that extends beyond "mother knows best" and, for some strange reason, has to coif people's hair, right before they die. She also drags Charley along on these visits. And yet, despite her heavenly resume, Pauline fails to say anything profound. She knows who is going to die and when, and what it's going to be like for them (she lives there, after all), but she doesn't let us in on that information. When Charley insists that she can't be here on Earth, because she is dead, all she says is, "Oh, Charley, you make too much of things."
What holds the film together and ultimately makes it worth watching is the acting. Imperioli still gives off his strong Sopranos vibe, but he's good, and quite believable. His real-life son, Vadim Imperioli, also does a good job as the young Charley. Burstyn, of course, is excellent. What a delight to see a 76-year-old woman looking so beautiful and strong, without the frozen features adopted by so many of her peers.
If you like TV-style tearjerkers—or have mother issues (and who doesn't)—you'll probably enjoy this. Assuming you can get past the pompous title, of course. If you're looking for depth of meaning or impressive filmmaking, you'll want to search elsewhere.

DVD EXTRAS:
Widescreen or Fullscreen viewing
English and Spanish subtitles
CAUTIONS:
Drugs/Alcohol: Alcoholic character drinks repeatedly and gets drunk, but is rebuked and suffers strong consequences for his actions.
Language/Profanity: A handful of mild obscenities.
Sexual Content/Nudity: None, save a reference to an adulterous relationship.
Violence: A character carries around a gun then holds it up to his head, in an attempt to commit suicide; is involved in a drunk driving accident in which he's injured (some blood). A father is harsh with his son (no violence).