Frozen River Offers Slice of Working-Poor Life
Annabelle Robertson

Crosswalk.com Contributing Writer

Updated

Feb 20, 2009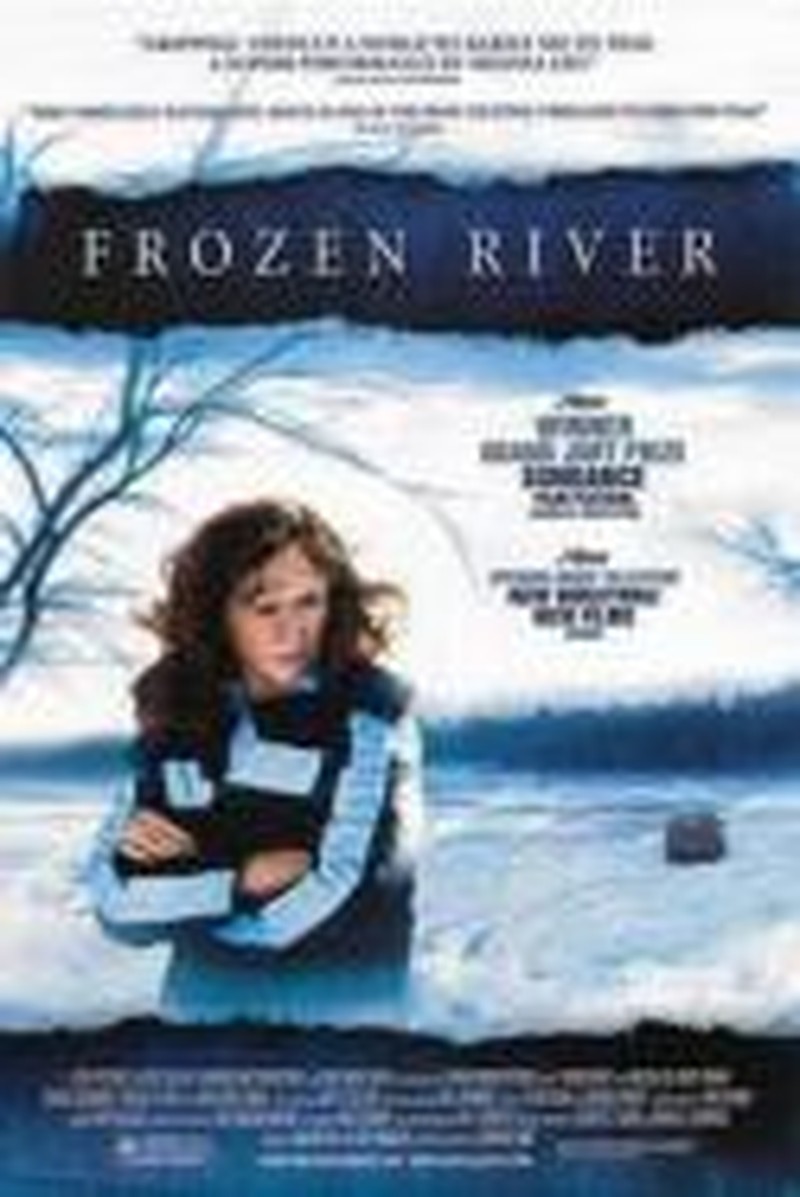 DVD Release Date: February 10, 2009
Theatrical Release Date: August 1, 2008
Rating: R (for strong language and some violence)
Genre: Drama
Run Time: 97 min.
Director: Courtney Hunt
Actors: Melissa Leo, Misty Upham, Michael O'Keefe, Mark Boone Junior
It's a tale of two singles—mothers, that is—in this gritty, realistic portrayal of the working-class poor. 'Ever had to scrounge for lunch money for your kids? Then take a good, hard look.
Ray Eddy (Melissa Leo, 21 Grams, The Three Burials of Melquiades Estrada) wakes up one morning to learn that her husband, a chronic gambler, has disappeared with their savings. A clerk at the local Yankee One Dollar Store, Ray lives with her two sons, 15-year-old T. J. (Charlie McDermott) and 5-year-old Ricky (James Reilly) in a run-down trailer in upstate New York, near the St. Lawrence River. The river straddles a Mohawk Reservation, and relations are tense between the "two nations," as one Native puts it.
T.J. is furious with his father, but embraces his role as household head—to the point of trying to bring in some cash with a telemarketing scam. No doubt, he's tired of popcorn and Tang for meals. His little brother wants Christmas gifts that their mother can't afford. Heck, she has to dig for their lunch money among the sofa pillows. All Ray wants is the double-wide trailer they ordered a few weeks ago. But now all the money's gone, and if she can't cough up the $4,000 balloon payment, they'll lose their deposit.
Instead of finding her husband in the local Bingo parlor—the only source of entertainment in their snow-encrusted town—Ray encounters Lila Littlewolf (Misty Upham). When Lila tries to steal her car, Ray follows her home, where the two get into a fight. Lila grabs Ray's gun and forces her across the river to Canada, where she picks up a pair of illegal immigrants. Lila is trying to pay off her mother-in-law, who stole Lila's newborn from the hospital. She can't get him back, because she's known by tribal leaders as a smuggler.
Despite their differences, and their initial animosity toward one another, Ray becomes involved in the smuggling scheme. It's good money, and the cops don't stop Caucasians, or "Whites," as the bitter Lila calls them. But then, of course, they do.
Writer/director Courtney Hunt's feature debut is surprisingly savvy and sophisticated, which is no doubt why it took home the Sundance Grand Jury Prize. Hunt shows us a slice of working-poor life, along with the tenuous relations between Native Americans and the rest of us. These characters eke out their existence, day-to-day, with little mercy and no help. Neither God nor church figure here, and their lives are as cold and as hard as the film's winter landscape. As a result, you can't help but relate to their choices, as immoral as they may be. Pushed to the brink, as they are, we might well do likewise.
Melissa Leo, best known for her role as Kay Howard, the no-nonsense cop on Homicide: Life on the Street, gives a phenomenal, award-winning performance as Ray. She's flawed (when a couple of Pakistanis jump in her trunk, she worries that they are terrorists and makes a deadly choice). But she's sympathetic, and never once slips into self-pity. Like most single moms, Ray just does what she needs to do.
Likewise, Misty Upham's stoic façade reveals far more than it shows. She draws us into her unfamiliar, uncomfortable world, and while we may recoil, we definitely relate. Together, the two make powerful leads.
As T.J., Charlie McDermott is very convincing and likeable. He may be trailer trash, and he may be stealing credit card numbers, but he's a good kid, despite it all. He's taking care of his mother and his brother, and he's going to make sure that kid gets his race track for Christmas.
The film gives us a glimpse of reservation life—the different judicial system, the abject racism (which goes both ways) and the clan-like mores of Native culture. Hunt doesn't preach, and she doesn't judge. Her message is a simple one, likely intended for a country which may be in a recession, but which still has little understanding of how tough things truly are for the lower classes—or single moms. She invites us to look, listen and learn. Those who have ears to hear and eyes to see will certainly find compassion—if not the desire to reach out.
DVD EXTRAS:
Director's commentary
Trailers
Scenes
CAUTIONS:
Drugs/Alcohol: Characters consume alcohol in several scenes; main character smokes throughout film.
Language/Profanity: A few profanities and obscenities, some strong.
Sex/Nudity: None.
Violence: Mild. Two women tussle after one steals a car (on injuries); several characters point guns throughout the film, threatening other characters but without shooting; one character shoots a gun into a door; a male character pushes and shoves two female characters; a baby's life is unknowingly threatened by one character, who believes the child has died; a trailer catches fire when one character tries to warm up the pipes with a blowtorch, but quickly puts it out.