Goodness and Hope Found in The Search for Santa Paws
Kelley Mathews

Crosswalk.com Contributing Writer

2010

24 Nov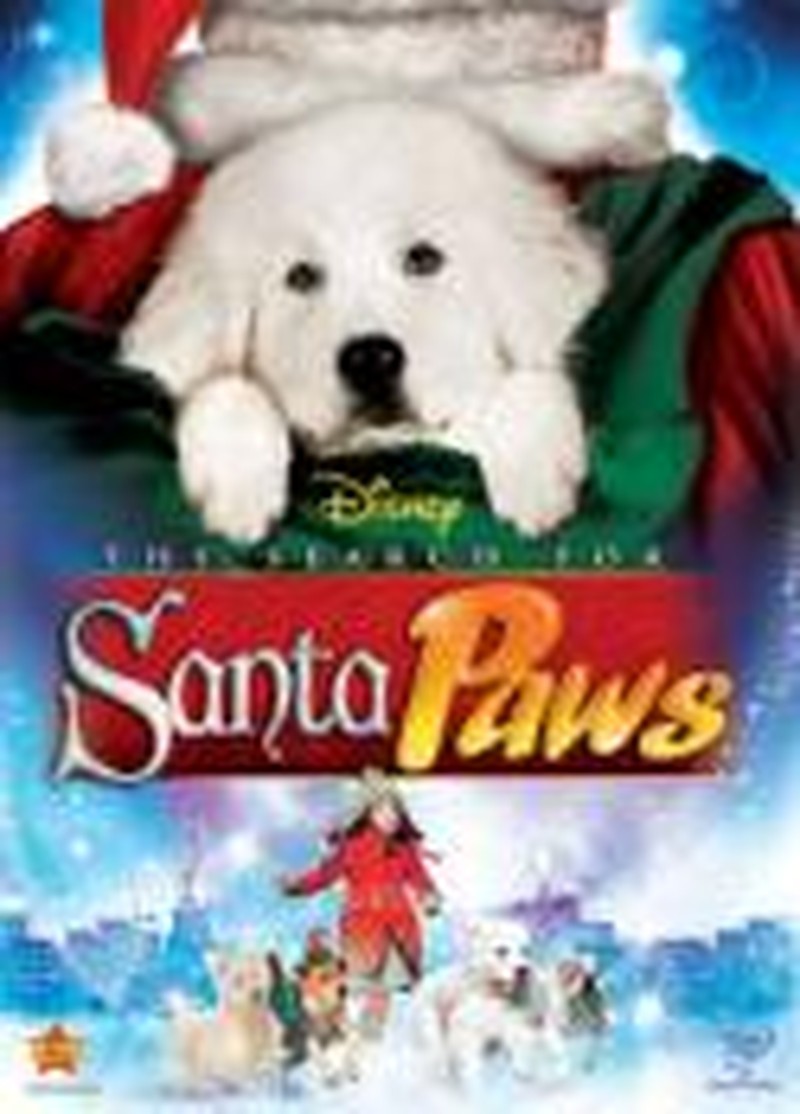 DVD Release Date: November 23, 2010
Rating: G
Genre: Kids/Family, Holiday
Run Time: 88 min.
Director: Robert Vince
Actors: Zachary Gordon, Richard Riehle, Danny Woodburn, Kaitlyn Maher, Madison Pettis

A prequel to Disney's Santa Buddies (2009), The Search for Santa Paws reveals how St. Nick and his trusty canine pal Santa Paws become such close-knit companions. Hearing that the Christmas spirit is lacking somewhat in the Big Apple, Santa and Paws—just a puppy—leave the North Pole to visit New York City a few days before Christmas. A series of mishaps separates them, and Santa develops amnesia after an accident.

Meanwhile, Ms. Stout (channeling Annie's Miss Hannigan), is doing her level best to make life miserable for the girls in her orphan home. Two of them, Quinn (America's Got Talent's Kaitlyn Maher) and Will (The Game Plan's Madison Pettis), sneak off to peer wistfully through the window of a local toy store. Soon they meet Paws, who enlists them (of course the dogs can talk!) in his search for lost Santa.

A disoriented St. Nick finds refuge in the toy store and takes on the role of store Santa. The young couple who run the store are charmed by his authenticity, and soon his winning demeanor with visiting children brings them widespread attention (and financial success). But time is running short, since Christmas Eve is approaching. Will Santa regain his memory and be reunited with his puppy pal? Will the children find happiness in a loving home? Who will rediscover the true meaning of Christmas?

Quinn and Will are joined by an array of amusing characters—an elf and his elf-dog, a bum, a young scout, and a trio of talking street dogs. Paws himself (voice by Zachary Gordon) is an adorable fluffy white Great Pyrenees pup whose fur just begs to be cuddled. Richard Riehle is a well-cast, most convincing St. Nick.

If your child likes dogs, Christmas, and silliness, he or she will love The Search for Santa Paws. Fans of the puppy Buddies are prime viewers. The talking dogs in particular provide comical moments and humorous dialogue. But the movie avoids slapstick comedy—a wise choice that allows the more serious themes to emerge naturally.

The predictable storyline will become obvious to adults fairly early. The orphanage scenes conjure shades of Annie—the girls could have sung "It's a Hard Knock Life" just as easily as they sang about hope and Christmas. Though the movie is not a musical, several songs and magical scenes occur. But if you expect to see talking dogs, the occasional spontaneous sing-along and "Christmas magic" won't faze you a bit.

Because it's from Disney, there is no mention of Jesus. But the message of giving and believing permeates almost every scene. Hearts are changed, attitudes adjusted, disbelief transformed into faith—not just faith in Santa's existence, but in the reality of goodness and hope. The writers even managed to include a scene depicting the power of sacrificial love. Parents can easily use that subplot to bridge discussions from Santa to Christ.

Bonus features include:
An interactive Animated Pop-Up Book - "Buddies" puppy star Rosebud reads a holiday story featuring new canine friends from The Search for Santa Paws.

Sing-Along Mode - colorful lyrics added to the film's song sequences, so audiences can sing along to the film's fantastic new songs.

Music Video - tween favorite Debby Ryan (Disney Channel's Suite Life on Deck) performs a great new arrangement of "Deck the Halls."

Deleted scenes
CAUTIONS:
One brief scene where Quinn and Paws are in danger may be disturbing to young children.