Gracie a Family Film All the Way Around
Annabelle Robertson

Crosswalk.com Entertainment Critic

2007

20 Sep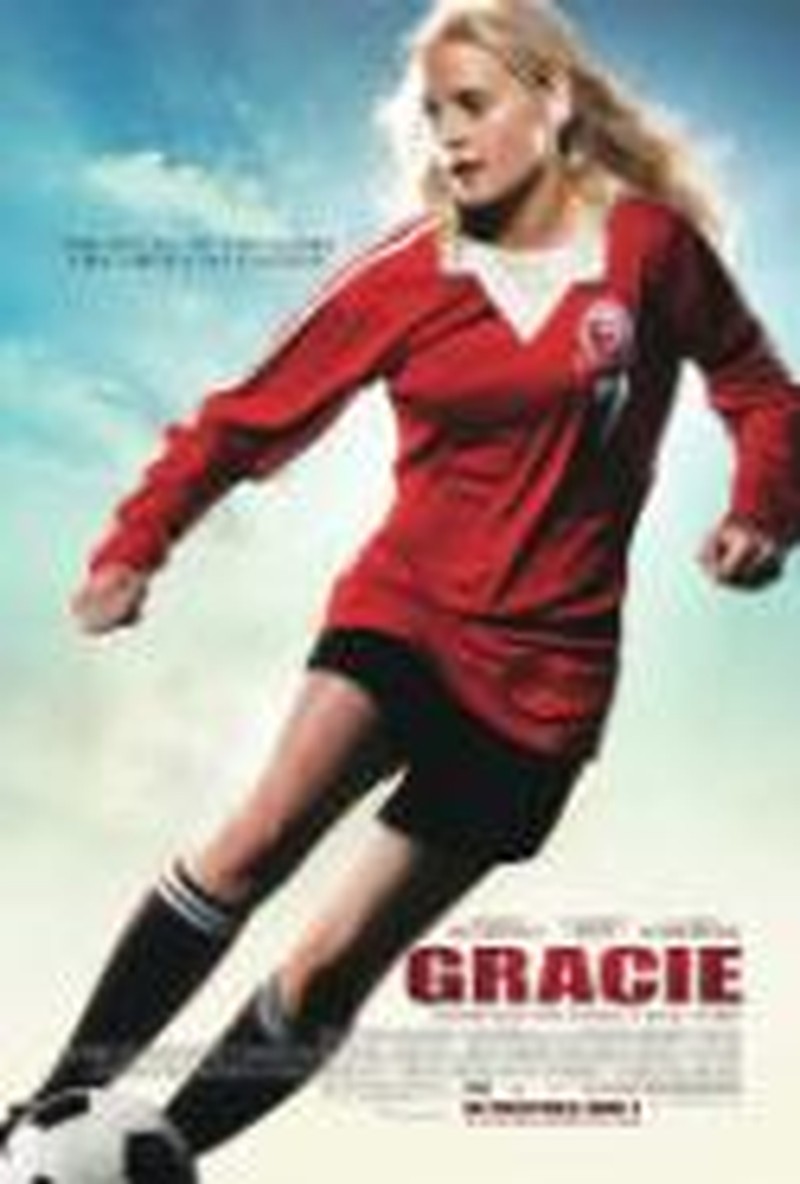 DVD Release Date: September 18, 2007
Theatrical Release Date: June 1, 2007
Rating: PG-13 (for brief sexual content)
Genre: Drama/Sports/Family
Run Time: 99 min.
Director: Davis Guggenheim
Actors: Carly Schroeder, Elisabeth Shue, Dermot Mulroney and Andrew Shue
Fifteen-year-old Gracie Bowen (Carly Schroeder, TV's Lizzie McGuire) adores her older brother (Johnny Lee Soffer), whose soccer skills have created some serious expectations from the Bowen family—especially their father, a former professional soccer player. But when Gracie's brother dies unexpectedly, the Bowens are sent into a serious tailspin.
Hitherto the good girl, Gracie copes by acting out. She starts dating older guys, like the high school soccer team captain, Kyle (Christopher Shand), who has very unwholesome expectations. She takes the family car for wild rides. She cheats. She back-talks. Her grades slip. And, she paints the town red (literally). She's grieving, but no one knows how to help—least of all her parents (Dermot Mulroney, Georgia Rule and Elisabeth Shue, Leaving Las Vegas).
Gracie wants to play soccer, but her father thinks that's absurd. It's 1978—six full years after Congress passed Title IX, the "Equal Opportunity Act" enabling women's sports—but girls just do not play soccer, mind you. Especially with boys. They're not good enough and the sport is way too rough. They'll get hurt. Despite Gracie's begging, her talented father simply won't train her. Determined to make the team, however, she decides to train on her own and audition for the high school team.

Gracie is a family film all the way around. Produced by Elisabeth Shue and her brother Andrew (TV's Melrose Place), who also stars as a coach, it was financed by their brother John and directed by Elisabeth's husband, Davis Guggenheim. Their interest—and this story—evolved from events which happened when Elisabeth and Andrew were children. Like the Bowen family, they, too, lost a brother in a childhood accident. Afterward, Elisabeth and Andrew began playing soccer, and Andrew eventually became a professional player.
Elisabeth didn't encounter any obstacles to playing soccer, so Gracie was given an entirely new twist about female empowerment. It's a decent film, too—even if it lacks originality and has a few cautions for younger audiences. The pacing is a little slow, and it ends rather abruptly. But Guggenheim, who last helmed Al Gore's An Inconvenient Truth, otherwise does a good job with his direction.
With his childish snarls, Shand is unconvincing, but Shue and Mulroney are excellent. It's Shroeder, however, who stands out. She gives a heartfelt, moving performance which far exceeds the script and her fellow actors. Definitely look for this young woman on the red carpet in future years.
The sets of Gracie are mildly interesting, with a few old cars and those terrible running shorts and headbands we all used to wear. Guggenheim also throws in a few pop songs, like The Sweet's mega-hit, "Fox on the Run"—but not nearly as much as you'd expect. As a result, it just doesn't feel like we're in 1978.
The bigger problem, however, is that the true subject of the movie isn't girls soccer. It's the women's movement, and Guggenheim misses a golden opportunity to make that point by using current events to frame his film. In February of 1978, for example, Roman Polanski pled guilty to engaging in sex with a 13-year-old girl, skipped bail and fled to France. Two weeks later, serial killer Ted Bundy was captured. Pete Rose got his 3,000th hit while playing for the Cincinnati Reds in May. Facts like these could have great deepened the plot and the setting. But one 1978 headline in particular actually parallels Gracie's story and demonstrates the growing importance of feminism. In May of 1978, 53-year-old Mavis Hutchinson became the first woman to run across the U.S. (Her trek took 69 days.)
Thankfully, the film also teaches that acting out in order to cope with grief is wrong and has very negative consequences. It shows the importance of parents staying engaged with their family during stressful times, and emphasizes how sports can keep kids—especially those who are hurting—out of a lot of trouble. However, at the same time, it also conveys the message that sports is really all we have for comfort in our time of need. A bland funeral scene, paired with the lack of any truly inspiring authority figures, underscores this slightly nihilistic theme.
In short, Gracie is a family film of fair quality that deserves significant discussion, particularly for Christians.
DVD EXTRAS
Commentary with Elisabeth and Andrew Shue
Commentary with director Davis Guggenheim
"Bringing Gracie to Film" featurette
Theatrical trailer
CAUTIONS:
Drugs/Alcohol: A scene with teen smoking and some implied background drinking in another.
Language/Profanity: A handful of obscenities as well as some inappropriate slang, including a teen saying "screw you" and "bite me" to an adult.
Sexual Content/Nudity: Two scenes in which a young teenager kisses/makes out with older boys (one college-aged). In one scene, a college student, who knows Gracie is underage, is on top of her in the backseat of a car. He removes his shirt and they appear to be about to engage in sex before they are interrupted and roughly reprimanded. Some sexual lyrics ("make a little love"). Various small sexual references as well, like "lesbo" and "hot."
Violence: A few falls and some athletic "violence" on the soccer field and during practice (no one injured).