Integrity and Expediency Battle in Alleged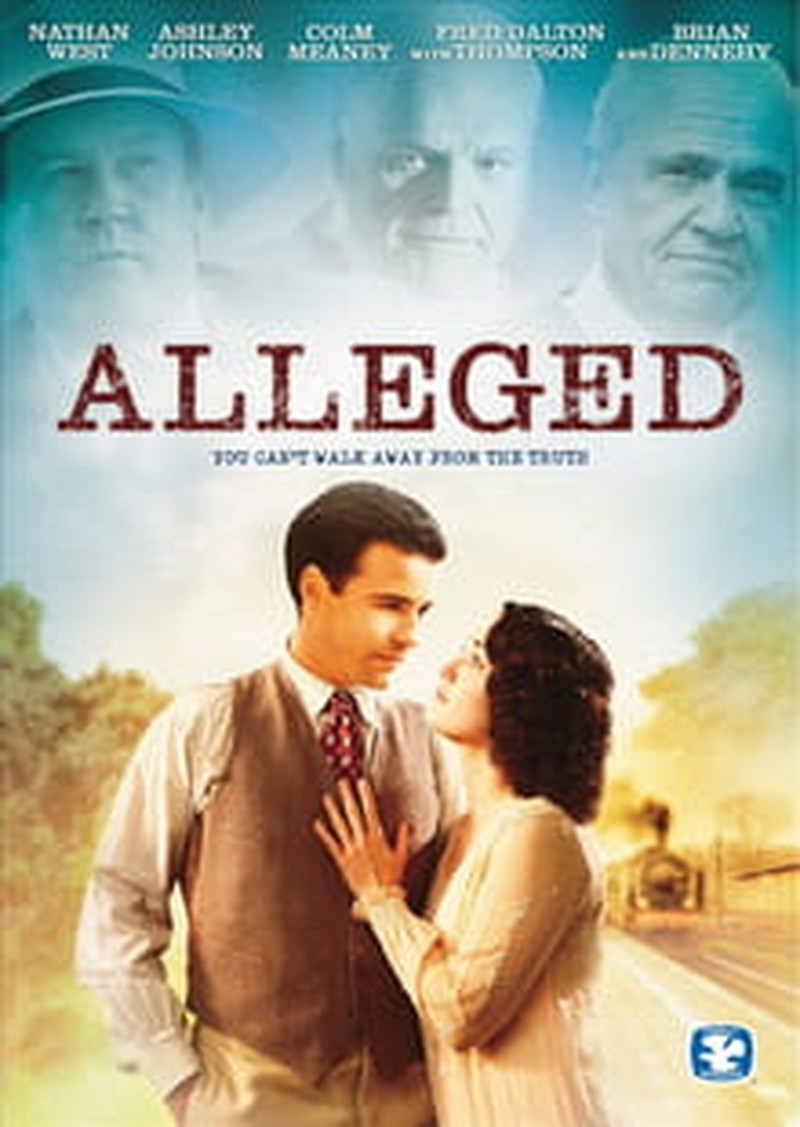 DVD Release Date: November 8, 2011
Rating: NR (Not Rated)
Genre: Drama, Romance, Mystery
Run Time: 94 min.
Director: Tom Hines
Stars: Brian Dennehy, Colm Meaney, Fred Thompson, Ashley Johnson, Nathan West
It's the mid-1920s and the small town of Dayton, Tennessee is dying a slow death. Young newspaperman Charles Anderson (Nathan West) fears his fledgling career is doing the same. Charles desperately wants to go "big time" and cover important topics for a major newspaper. Instead, he's stuck writing not-so-hard-hitting stories about the local Pumpkin Queen for the newspaper founded by his late father.
What Charles doesn't know is that the story of the century is about to fall into his lap. After the area mine closes, local businessmen are desperate to attract attention (and hopefully business) to their town. So they hatch a plan to jump on a media bandwagon and talk a high school teacher into allowing himself to be arrested for teaching evolution. (Whether he actually did teach it or not is not really the point.) Before you can say "monkey's uncle" three-time Democratic presidential nominee William Jennings Bryan (Fred Dalton Thompson, Secretariat) is pitted against Clarence Darrow (Brian Dennehy, Righteous Kill) and the ACLU, and a "battle royale" has commenced.
For Charles, it's the chance of a lifetime to impress his newspaper idol, H. L. Mencken (deliciously underplayed by Colm Meaney, Get Him to the Greek), editor of the Baltimore Sun. Charles goes so far as to pawn the engagement ring his girlfriend Rose (Ashley Johnson, The Help) has yet to accept in order to fly Mencken into town for the trial. Once Mencken arrives, Charles becomes his protégé.
Unfortunately for Charles, Mencken couldn't care less about truth, fair reporting, or journalistic integrity. All he wants to do is sell papers—even if it means creating a story rather than reporting one. Hence the magic word "alleged" which Mencken sees as carte blanche to print bald-faced lies. Or, as he puts it, to "stretch the truth" in aid of a "higher cause."
All this horrifies Charles's girlfriend, who sees Mencken for what he is. She does her best to keep Charles from entanglement, but the lure of the big city is strong. Besides, Rose has problems of her own; her little sister is currently a patient at the local home for "epileptics & feebleminded" run by Rose's uncle. Oddly (for the 1920s), young Abigail (Khori Faison) is of mixed race while Rose is not. (It's never quite explained but they apparently share a mother.) Rose and Abigail are orphans who are devoted to each other. Charles is also a favorite of Abigail's; there's no racism in this relationship. The girls' uncle/doctor, now . . . his feelings are a little murkier. His recommendations for Abigail's treatment are a chilling echo of the "survival of the fittest" arguments going on over at the courthouse.
Set against the background of the infamous "Monkey Trial," the film is less about the merits of the case and more about the battle between integrity and expediency. You'll probably see the ending coming, but it moves fast and the excellent cast keeps it interesting. With its period costumes and postcard setting, Alleged is lovely to watch even when the characters are being ugly—and the ending is a romantic delight.
That aside, this is more than your average chick flick. Alleged weighs in on some heavy-duty topics, including religion versus science, the inerrancy of the Bible, free speech, even what constitutes Christianity . . . and of course there's that whole theory of evolution thing. It ought to promote lively conversation among viewers. Fortunately, the DVD and Blu-ray™ comes with a Discussion Guide feature for church and home group study of the film's themes.
Winner of the Dove Foundation's "Family Approved" seal, Alleged has received recognition and awards at several film festivals.
CAUTIONS:
Drugs/Alcohol: Drinking, smoking, public drunkenness (and vomiting).
Language/Profanity: The b-word; he** (seen on a sign); butt; pi**ant, also common denigrating terms of the period (half-breed, darkie, etc.) that jar the ear.
Sex/Nudity: Some kissing—passionate, but more sweet than sexy, one innuendo about "seeing her without her bonnet," man shown urinating but only from waist up (not graphic).
Violence: One punch thrown; man kicks a car; woman slaps man in face; man shoots pistol (into the air); a photo of a corpse showing badly-beaten boy victim.
Spiritual Concerns: Christians mocked as "ignorant" by several characters; religion described as "built on fairy tales" and basic tenets of the faith (virgin birth, resurrection) deemed impossible by self-avowed Christian scientist—but also positive light cast on the Bible, creationism, and integrity.