Love and Wonder Crown The Little Prince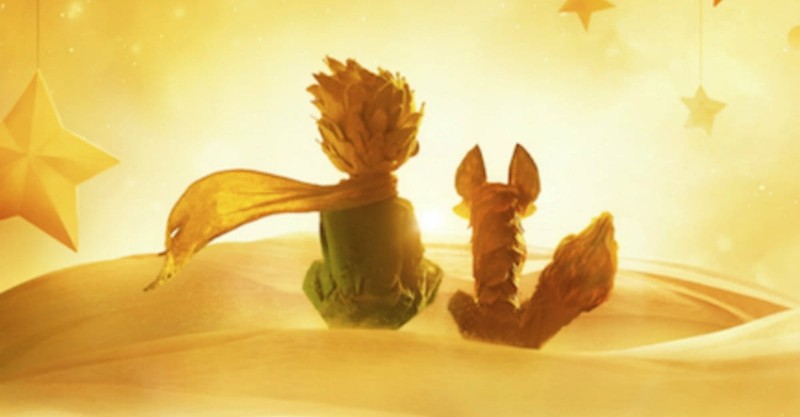 This stellar reimagining of Antoine de Saint-Exupéry's treasured novella features a rich collection of love, loss, and laughter. Though not every addition works in the film's favor, The Little Prince remains true to its original spirit of innocence and wonder. – 4 out of 5
 
Synopsis
After an ambitious mother fails to enroll her daughter in the prestigious Werth Academy, the pair move to a new house in the suburbs and instigate a grueling life plan which leaves little time for comfort. The Little Girl soon discovers their new home is right next door to an eccentric aviator, who begins telling her the story of "The Little Prince", whom the aviator allegedly met after crash-landing. As their friendship grows and the Prince's story progresses, The Little Girl is forced to confront the uncertainty of her own future. Only by remembering the words of The Little Prince does she come to understand that real joy can only be found with the heart.
 
What Works?
Simply put, The Little Prince is one of those books that can never be converted into film. Instead, the filmmakers have chosen to build their own story around The Little Prince, and for the most part it's a success. Viewers will certainly sympathize with the exhausted, overstretched characters who appear trapped in a world that values achievement over wonder. True to the original's spirit, The Little Prince challenges society's concept of happiness by asking us to look through the eyes of a child. It's a deep, heartbreaking story wrapped in a rich tapestry of animation, and every moment is a delight to behold.
 
What Doesn't?
Perhaps the one crucial flaw in The Little Prince is that it can get overwhelming. By itself, Antoine de Saint-Exupéry's story is already bursting with themes of love, death, loneliness, hope, and countless other subjects. The movie complicates this heavy narrative by throwing in its own observations about growing up and living in a broken family. It can all get to be too much, especially for young children who will have a harder time understanding these issues. The movie's closing act could also be seen as problematic. Though executed well, literary purists will have difficulty accepting this version of the story.
 
Christian Worldview Elements / Spiritual Themes
Though God never makes an appearance in The Little Prince, one could say much of its character is inspired from scripture. The movie deals heavily in themes of grief and loss, as well as the reality that a broken family can seriously impact the life of a child. Above all, the movie hopes to remind viewers that true love and beauty cannot be seen or touched, but only felt with the heart. There are warnings against pride, conceit, greed, and gluttony, while also sad depictions of how challenging it is to be a child (and sometimes even an adult) in this modern world. In many ways, The Little Prince could be seen as a visual representation of G.K. Chesterton's famous quote,
"We are perishing for want of wonder, not for want of wonders."
CAUTIONS (may contain spoilers)
MPAA Rating: Rated PG for mild action and frightening situations.
Language/Profanity: Perfectly clean
Sexuality/Nudity: There's talk of how the Little Prince "loves his rose" but it's not sexual.
Violence/Frightening Images: A cartoon python eats an animal, a girl faints, a girl is almost hit by a propeller which destroys her house, a girl pricks herself on a toy sword, the Little Prince dies after being bit by a snake, a man draws a gun, several non-fatal car accidents, a man and girl are attacked by a machine, the Prince's rose dies, an old man is taken to the hospital, it is implied the old man dies.
Drugs/Alcohol: A man smokes a cigar.
The Bottom Line
RECOMMENDED FOR: Children, families, animation lovers, bookworms, old souls, the French, philosophers, Christians, and those fed up with our success-focused culture..
NOT RECOMMENDED FOR: Squirrelly children, those looking for a brainless good time, people who cry easily..
The Little Prince is directed by Mark Osborne and stars the voice talents of Jeff Bridges, Rachel McAdams, Paul Rudd, Marion Cotillard, James Franco, Ricky Gervais, and Mackenzie Foy. The film runs 1 hour and 48 minutes, and is available to stream now on Netflix. Watch the trailer for The Little Prince here.
*Ryan Duncan is the Editor of Crosswalk.com
**Published 8/8/2016