4 Things to Know about God's Not Dead: We the People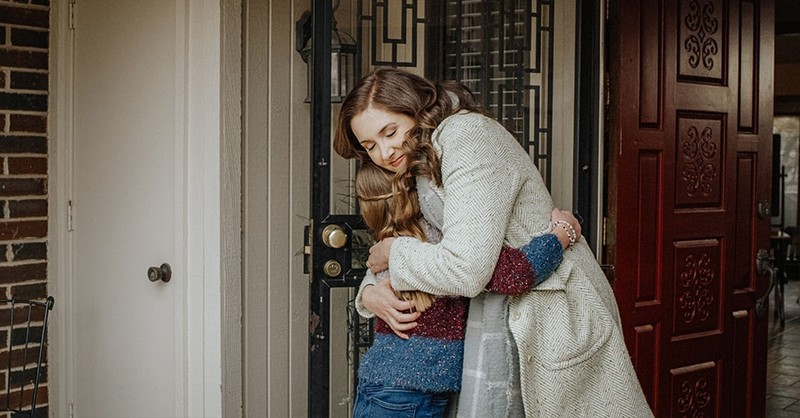 Rebecca McKinnon is a loving homeschool mom who leads a local co-op and only wants what is best for her children's education.
Unfortunately for her, the local government officials don't see it that way -- and when a social services worker knocks on her door, her ability to teach her children as she sees fit is threatened.
It gets even worse when McKinnon's case lands before a judge.
"Your freedoms as parents do not supersede your children's rights," the judge tells McKinnon.
McKinnon and the co-op parents are given 10 days to either begin teaching the government-mandated curriculum or face severe fines of $1,000 a day for two weeks.
"Thereafter, you will be charged with contempt of court -- meaning you will be incarcerated," the judge says.
What will McKinnon do?
The new film God's Not Dead: We the People (PG) follows the story of McKinnon and her homeschool friends as they battle for the right to teach their children according to their faith. Soon, they are invited to Washington, D.C., where they testify in opposition to a landmark education bill.
Here are four things you should know about the movie:
It Spotlights Homeschooling and Parental Rights
Like every other God's Not Dead film, We the People involves a theme — this time, government encroachment on homeschooling. It points to bans on homeschooling in Europe and asks: What would happen if homeschooling in the United States faces severe restrictions?
The core of the plot is not that far-fetched. In fact, the criticism made by a local education official against homeschooling mirrors that of today's critics. She charges that the homeschooling home: 1) lacks "instructional effectiveness, 2) offers an "inferior" group learning experience, 3) includes instructors who are unable to "cover all intellectual areas," and 4) lacks "sufficient equipment."
This opposition to homeschooling intensifies when the U.S. Education Secretary delivers a landmark report on the subject to Congress and tells legislators, "We should be following Europe's lead."
Supporters of homeschooling in the film counter by noting that homeschoolers, on average, perform better on standardized tests than do public and private students. Further, they argue, parents have a right to offer their children a faith-based education. Public schools, they say, are promoting an unbiblical worldview.
It Stars Several Big Names
We the People includes several well-known names, including Christian singer Francesca Battistelli (Woodlawn) as Rebecca McKinnon, a homeschool mom; television host Jeanine Pirro as Judge Neely; William Forsythe (Raising Arizona) as Robert Benson, a congressman who opposes homeschooling; Isaiah Washington (Grey's Anatomy) as Congressman Daryl Smith, a homeschool supporter; and David A.R. White as Rev. Dave Hill.
Battistelli, starring in her first major film role, is impressive.
"My parents both come from the theater world and kind of left it all behind when they had me," Battistelli told Crosswalk. "... I did a lot of theater growing up."
Her song God Is Good is featured in the film.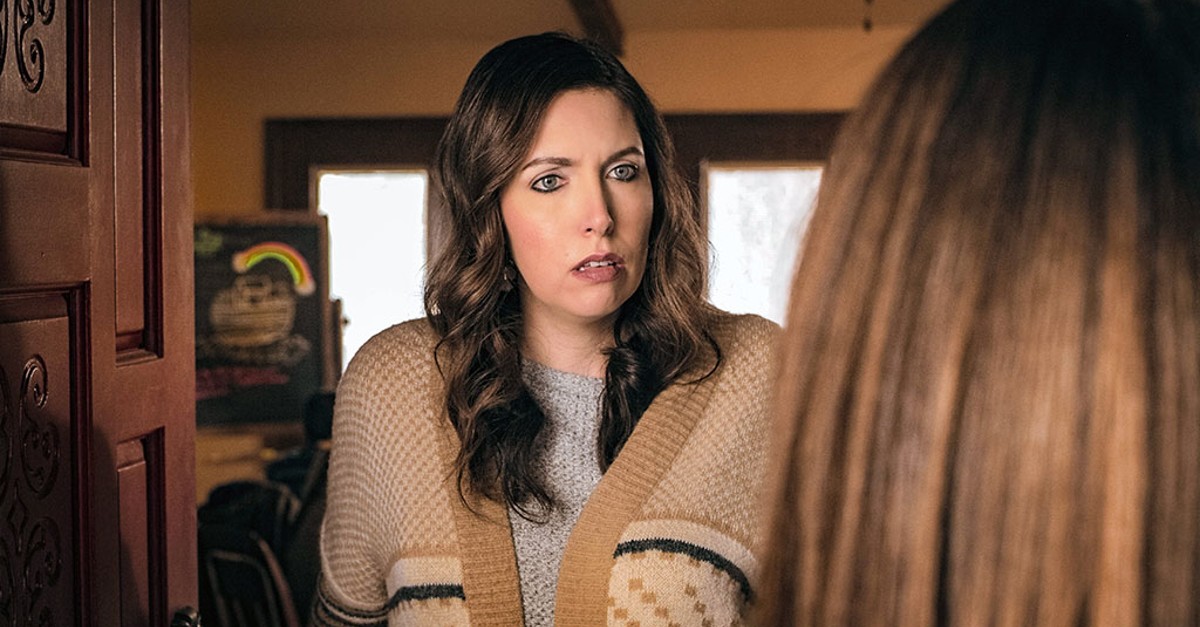 It Educates while it Entertains
If you don't want to learn about American history, then you better skip We the People. That's because the film continues the God's Not Dead tradition of educating the viewer about the core subject by weaving in historical facts with the plot. In this instance, We the People drives home several points: America was founded on liberty. It has a rich history of faith. Parents -- not the government -- have the right to educate their children.
We learn that the Elementary and Secondary Education Act of 1965 forbids a national curriculum. We are told that most homeschoolers are not conservative Christians, as is often assumed. (Supporting this, a study by Notre Dame professor David Sikkink found that only 16 percent of homeschooling families were driven primarily by religion; most parents were homeschooling their children due to concerns about the school environment -- such as drugs, safety, and negative peer pressure.) We also hear multiple faith-centric facts about American history. Did you know the cap of the Washington Monument includes the Latin words "Laus Deo," which translated means, "Praise be to God"? I didn't.
It's Similar to the Other God's Not Dead Films
We the People has plenty of strengths. Its lead cast is largely solid. Its plot pushes the envelope but is nevertheless plausible. (Research "homeschooling laws in Europe" if you're skeptical.) Its inclusion of songs by Battistelli and the Newsboys give the movie a sense of hope. Still, the movie has similar weaknesses to the first two films in the series, with too much melodrama and too many straw man arguments. (I would rank it the second-best in the series, behind A Light in Darkness.)
Still, it can serve as a warning to America of what could happen in our future.
Could homeschooling be banned today in the United States? Likely not under the current U.S. Supreme Court, which is a strong advocate for religious freedom. Even so, there are constant threats to its existence at the local level. And what happens when those Supreme Court justices are replaced? Or when our country slides even further into secularism?
That's what We the People rightly addresses.
Rated PG for thematic elements, brief violence and an accident scene.
Entertainment rating: 3 out of 5 stars
Family-friendly rating: 4.5 out of 5 stars
Images credit: https://godsnotdead.com/press/
---
Michael Foust has covered the intersection of faith and news for 20 years. His stories have appeared in Baptist Press, Christianity Today, The Christian Post, the Leaf-Chronicle, the Toronto Star and the Knoxville News-Sentinel.