4 Things to Know about Divided Hearts of America, Benjamin Watson's Film about Abortion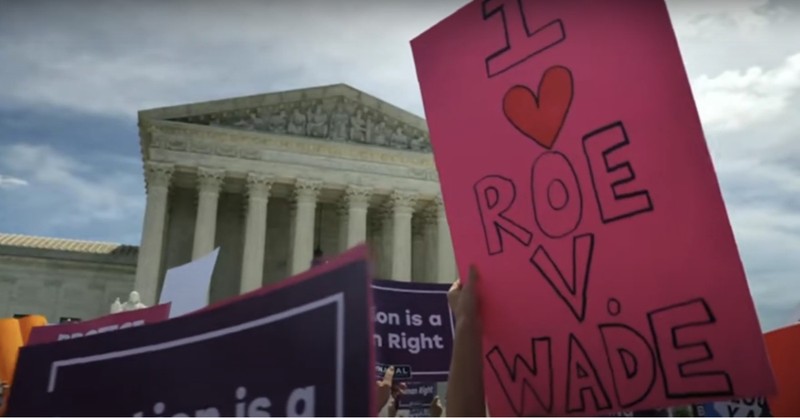 Former NFL star Benjamin Watson wants to help Americans think about abortion in new ways, outside of a political paradigm.
His new film, Divided Hearts of America, does just that.
In the span of about 90 minutes, Watson interviews more than 30 pro-life and pro-choice leaders as he unveils – in his words – "the truth about abortion, the laws, the history and where our country is headed." But unlike what we see each night on cable news television, there is no shouting or name-calling. There is logic, reason and compassion.
Among those interviewed: Alveda King, niece of Martin Luther King, Jr.; former presidential candidate Ben Carson; and New York state Sens. Liz Krueger and Gustavo Rivera, who supported a recent bill protecting abortion rights in that state.
"Many have claimed that Roe v. Wade has settled the issue once and for all," Watson, who is pro-life, says in the film. "But that's clearly not the case. Abortion in America is anything but settled. In fact, the more I've looked into this controversial topic, the more unsettled I've become."
Abortion is the "core issue" at the center of the political divide, Watson says.
Watson, a Christian, played 16 years in the NFL and won a Super Bowl with the New England Patriots.
Here are four things you should know about the film:
Photo courtesy: ©Salem Now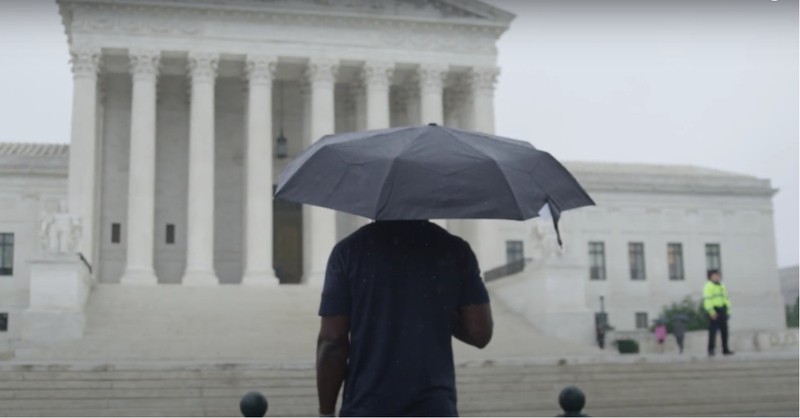 1. It's a Sobering Overview of Abortion History
The abortion debate didn't begin with the Roe v. Wade decision in 1973, as Watson shows, although there was more consensus on the issue during the 1800s and early 1900s. In fact, abortion was illegal for most of American history because people agreed that the fetus in the womb in fact was a person, growing and kicking. Abortion law began changing rapidly across the United States in the 1960s. Louisiana state Rep Katrina Jackson, a Democrat, tells Watson that Roe v. Wade was wrongly decided in part because it "didn't take into account women's health" and "didn't take into account the life of the child."
The documentary shows us clips of past presidents and political leaders discussing abortion, from Ronald Reagan to Barack Obama to Hillary Clinton. The debate over abortion, Watson says, intensified when Donald Trump was elected president. His election sparked two contentious Supreme Court confirmation battles and also led to New York and Illinois passing controversial laws protecting abortion rights.
The documentary also gives viewers a sobering overview of abortion procedures, with animation.
Photo courtesy: ©Salem Now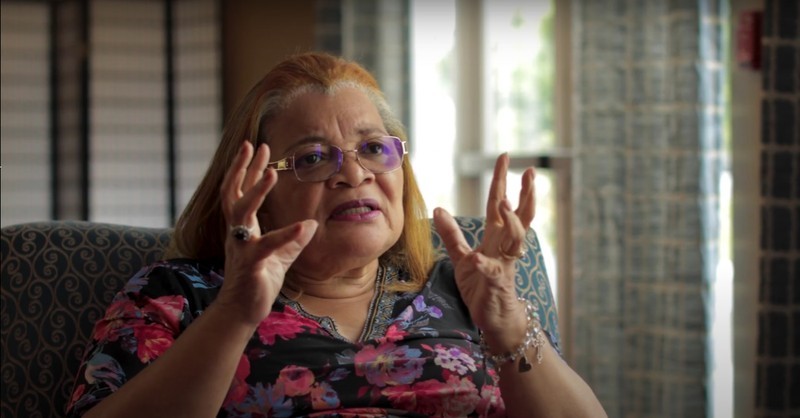 2. It Interviews Both Sides
The film has a pro-life tilt, but Watson interviews several pro-choicers, including New York state Sens. Liz Krueger and Gustavo Rivera, Democrats who supported the New York pro-choice bill. Krueger was a co-sponsor. (Multiple other supporters of the bill turned Watson down.)
Jackson, the Louisiana legislator, criticizes New York for legalizing abortion during all nine months of pregnancy with no restrictions: "A woman can have contractions and still receive an abortion."
Krueger rejects that criticism: "I know there are people who like to tell that storyline: 'I'm eight months pregnant and I really wanted to wear the blue dress this Sunday to church and it doesn't fit. I guess I'll just go have an abortion.' That never happens."
Says Jackson, "Whether or not you kill a child is not women's health. And I can't be more blunt than that. Because then you're veering over into someone else's life. And that's not about your health. That's about the health of that child that's developing that has a life of its own."
Watson, who is pro-life, demonstrates to viewers how to discuss abortion without shouting and without demonizing each side. He illustrates how to listen. That's an important message for our echo-chamber polarized world.
Photo courtesy: ©Salem Now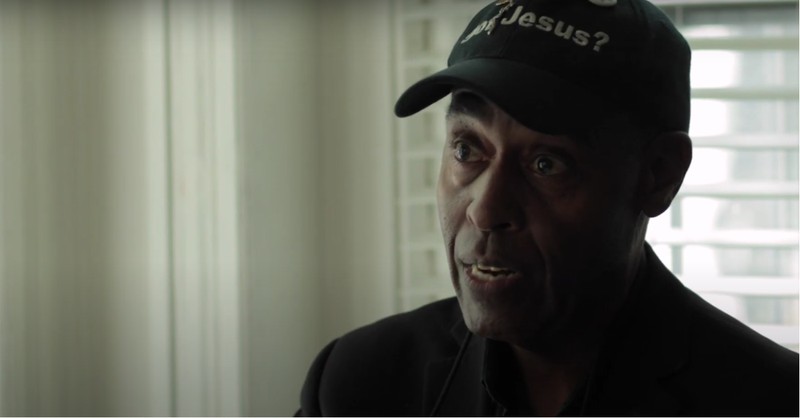 3. It Compares Abortion to Slavery
Pro-choicers reject comparisons between the battle against slavery and the battle against legalized abortion, but the film implies there are strong similarities.
Watson says as a child, he walked with his father on a Civil War battlefield, where blood was shed that helped free the slaves: "Throughout my life, I wanted to fight for the oppressed, the outcast and the voiceless. Like so many others before, I wanted to be an abolitionist."
Former presidential candidate Ben Carson says he was neutral on abortion until he began comparing it to slavery.
"The thing that really changed my mind on that is I was thinking about slavery," Carson says. "And I said, slave owners thought that they owned people and that they had the right to do anything they wanted to do to them, including kill them. What if those others – the abolitionists – had said, 'I don't believe in it, but you can do whatever you want'? Where would we be now?"
Says Alveda King, "As long as you can paint a person as a non-human, as in the days of slavery in America, or any period in the world with slaves, you dehumanize the slaves, and they're not human so you can do whatever you want to do to them.
Legal experts in the film say it's tragic that the U.S. Supreme Court in 1973 used the 14th Amendment – which was passed to protect former slaves – to legalize abortion.
"No one thought when they ratified the 14th amendment, they were legalizing abortion," a legal expert says.
Pro-life activist Walter Hoye, who is black, says the abortion industry has targeted the black community. He calls it "genocide."
Photo courtesy: ©Salem Now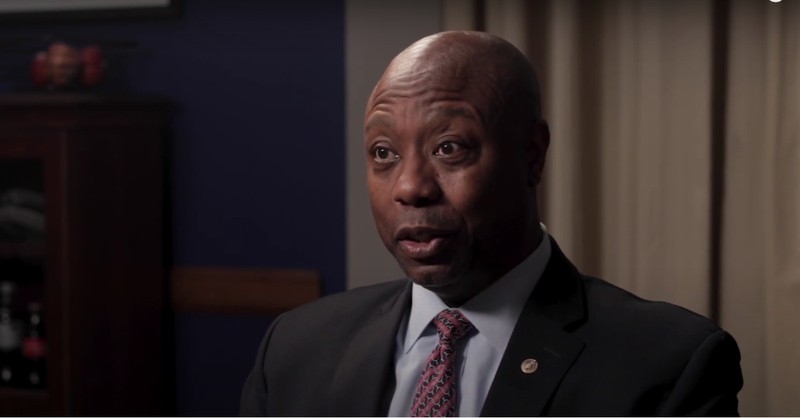 4. It Asks Tough Questions … and Offers Hope
Watson allows each side to pose their toughest questions for the opposition.
Roland Martin, who is pro-choice, says pro-lifers too often don't address "the conditions in a community" that lead a woman to seek an abortion. He also says states that pass pro-life legislation often also oppose legislation that would benefit a low-income woman if she gives birth, such as Medicaid expansion and Head Start.
Watson, who is pro-life, asks Rivera, "When is a person a person?" Rivera responds, "When a child is born, then the child is a child. Before that, it's a fetus." Watson shows Krueger a replica of tiny feet of a baby at 10 weeks gestation and asks about her views of premature babies. She responds, "If it is born and it is alive, it is a person, and I hope that medical science will do everything they can to help."
Watson interviews a man who was conceived of rape and a woman who survived being aborted as a baby. He talks to a woman who was assisted at a crisis pregnancy center.
It's a gripping, educational film that will move you to action.
Toward the end of the documentary, several individuals question whether the nation's deep divide can be healed. Watson believes it can.
"Can anything save us? Yes. It's love," he says. "Will we decide to love each other enough to mend our divided hearts? That's a choice we all have to make. That's a choice that will determine how the story ends."
Visit DividedHeartsofAmericaFilm.com
Divided Hearts of America is unrated. Content warnings: The film discusses abortion in graphic detail. It includes two coarse words: a-- (1) and h-ll (1).
Entertainment rating: 4 out of 5 stars.
Family-friendly rating: 4 out of 5 stars.
Photo courtesy: ©Salem Now
---