4 Things You Should Know about Elvis, the New Movie about the King of Rock and Roll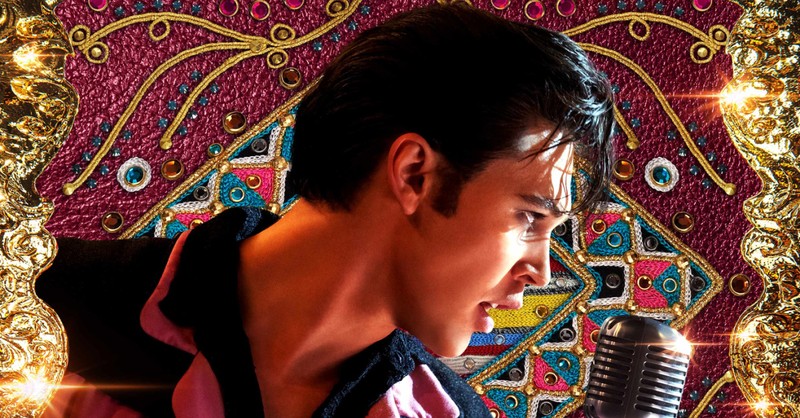 Colonel Tom Parker is a cunning middle-aged man with a background in the carnival and a strong desire to find the best musical acts on the planet.
As he sees it, such an act could "create the greatest show on Earth." It even could help the audience experience emotions "they weren't sure they should enjoy."
He finds one such act in a teenage boy named Elvis Presley out of Tupelo, Miss. He can sing. He can dance. More importantly to Colonel Tom, Elvis can captivate an audience of teenage girls, who often leap to their feet in screams of joy.
Presley signs with Parker, who agrees to help make this talented teenager a big-time star.
But does Colonel Tom Parker have Presley's best interests in mind?
The new movie Elvis (PG-13) retells the story of Presley and his controversial manager, played by Tom Hanks. Austin Butler stars as Elvis.
Here are four things you should know about the film:
Photo courtesy: ©Warner Brothers Pictures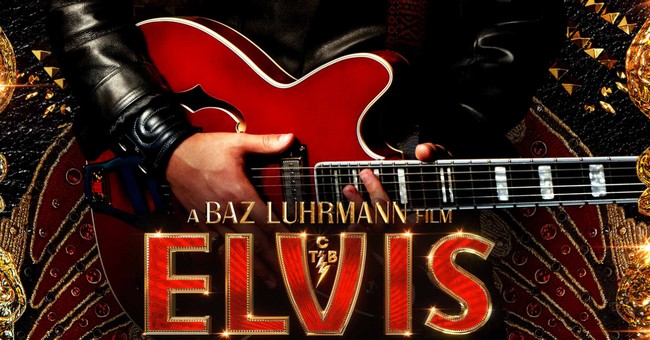 1. It's about Elvis and His Manager
The film opens and closes with the words of Parker, who takes credit for discovering Elvis and introducing him to the world. Parker, though, is haunted by Presley's early death. He's even having nightmares.
"Many believe that Colonel Tom Parker was responsible for the death of Elvis Presley," a newscaster says in one of Parker's dreams.
The film, partially narrated by Parker, implicates him in the death of Presley, even though Parker insists the two "were partners."
Parker packs the tour calendar with a grueling schedule. And when Elvis grows too tired to continue, Parker gives him drugs.
Elvis expresses a desire to tour internationally, knowing it could bring in $1 million per show. Parker, though, stubbornly rebuffs this idea and instead signs a deal with a Las Vegas casino – which privately agrees to erase Parker's gambling debt. (Incredibly, Elvis only played outside the U.S. three times – all in Canada.)
Tom Hanks and Austin Butler are marvelous in their respective roles.
Photo courtesy: ©Warner Brothers Pictures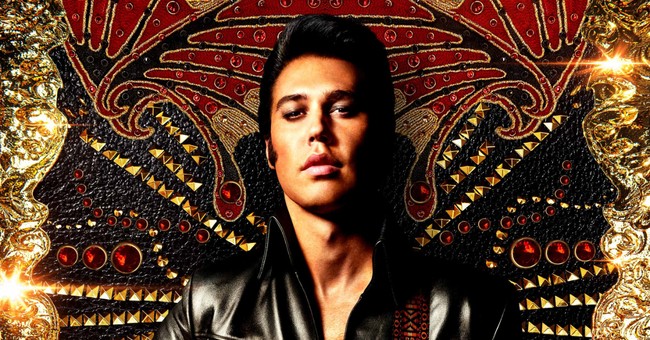 2. It's Rock and Roll … and Gospel, too
Elvis becomes the so-called "King of Rock and Roll" in the film – we're told he blended "white country" and "black rhythm and blues – but he also displays his love for gospel music. Early in the movie, we see a young Elvis sneak into a lively tent revival where a predominantly black congregation is singing and dancing to an upbeat gospel tune. Elvis, like a handful of others in the tent, gets lost in the moment – his body shaking as if he's captivated by the Spirit.
For the rest of the film, we see flashes of Elvis' love of gospel music. He takes a trip to Beale Street, where he listens to a woman sing, "I'm going to heaven to get my reward." He listens to Mahalia Jackson sing a gospel tune, and he tells Priscilla, "That's the music that makes me happy." He sings his most-popular tunes during a television special yet demands he be allowed to sing gospel songs. (In real life, Elvis won a Grammy for a live performance of How Great Thou Art.)
Meanwhile, the Civil Rights movement of the 1950s and 1960s forms the backdrop to the plot, showing how Elvis' music was loved by black and white teens alike and helped bridge the divide between races. (Elvis' mom says early in the film, "The Lord gives us music to bring people together.")
Colonel Tom Parker, upon hearing Elvis' voice on the radio, assumes it's a black man singing and says in shock, "He's white?"
Photo courtesy: ©Warner Brothers Pictures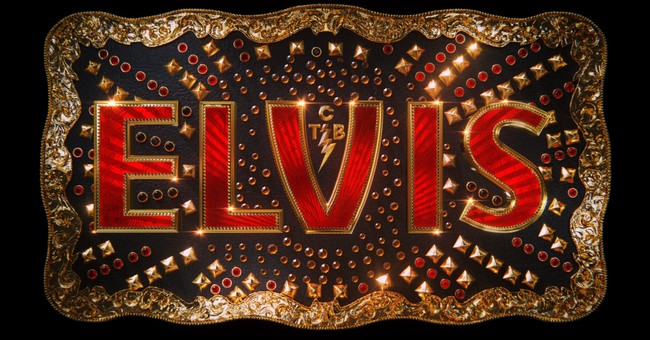 3. It's a Lesson on Temptation, Money and Fame
Colonel Tom Parker insists that he didn't kill Elvis but instead "made Elvis." As Parker sees it, they were co-dependent on one another as they chased the two things both wanted: money and fame. As the movie shows us, Parker and Elvis quickly succumbed to temptation, making wrong choices in their pursuit of fleshly desires.
Parker, upon watching teenage girls scream while seeing Elvis gyrate, vows to push the music envelope in order to make a quick buck: "[Elvis] was a taste of forbidden fruit," Parker says.
Elvis marries a young woman but eventually loses interest in the monogamous life, opting instead to share his hotel bed with woman after woman as Priscilla – back home – cares for their daughter. She wanted a husband. Elvis, though, wanted the adrenaline rush of fame – and the passionate kisses of adoring female fans as he walked off stage. ("The only time you're happy is when you're on that stage – and in between that you're a ghost." Priscilla tells him.)
Eventually, this lust for fame and money killed Elvis – with Colonel Tom Parker and Parker's doctor playing a major role. They gave Presley the drugs he wanted to maintain his energy for the tour schedule. (His 1973 schedule included 168 concerts.) Eventually, he became addicted. During one poignant scene in the film, Presley collapses backstage before a concert – only to be given a drug that provides a quick boost.
Scripture warns that the "love of money is a root of all kinds of evils" (1 Timothy 6:10). It's difficult to watch Elvis and not wonder: What if the King of Rock and Roll had been surrounded by a team who had his best interests in mind?
Elvis earns its PG-13 rating with strong language (details below) and several suggestive scenes. (The film contains no nudity or lengthy bedroom scenes, although sex is implied multiple times.)
Photo courtesy: ©Warner Brothers Pictures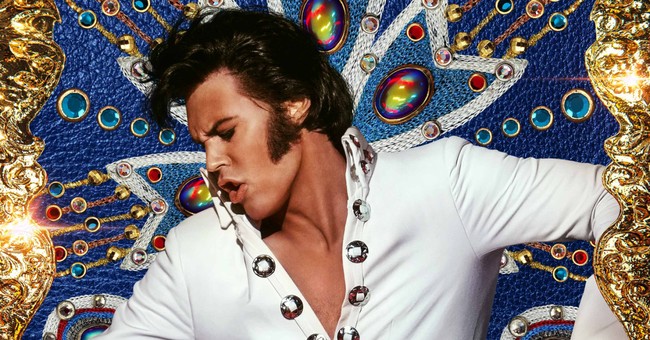 4. It's Gripping … and Tragic
Elvis is one-third music history, one-third concert, and one-third tragedy.
You cheer for him as he rises to fame and pledges to make enough money to purchase his parents a nice, big house. You clap as he performs concert after concert, eventually trading his undercard role for a headliner act. (He gets poor advice from his mother, who greenlights his sensual gyrations by telling him, "The way you sing and move is God-given – so there can't be nothing wrong with it." The lustful response by teen girls leads to a different conclusion.)
By the time the final 30 minutes roll around, though, you weep internally for his poor choices.
Elvis Presley died at age 42. If he had lived, he would be 87 today.
He didn't find the joy he desired in money (by the end of the film, he's broke). The fame provided only temporary pleasure. "I'm gonna be 40 … and nobody's gonna remember me," he says late in the film, referencing the younger acts that have replaced him in the limelight.
The film is like a modern-day retelling of the story of Solomon, who took part in the sinful pleasures of the world before concluding, in Ecclesiastes, that they are "meaningless." We were created, Solomon said, in order to "fear God and keep his commandments."
Elvis is rated PG-13 for substance abuse, strong language, suggestive material and smoking. Coarse language: b--th (1), GD (13), misuse of "God" (1), h-- (5), b-----d (1), s--t (3), SOB (3), a-- (1), d--n (1).
Entertainment rating: 4 out of 5 stars.
Family-friendly rating: 3 out of 5 stars.
You May Also Like:
Elvis Presley's Grandson Stuns The Judges With 'Love Me Tender' Audition
Photo courtesy: ©Warner Brothers Pictures
---
Michael Foust has covered the intersection of faith and news for 20 years. His stories have appeared in Baptist Press, Christianity Today, The Christian Post, the Leaf-Chronicle, the Toronto Star and the Knoxville News-Sentinel.
Related podcast:
The views and opinions expressed in this podcast are those of the speakers and do not necessarily reflect the views or positions of Salem Web Network and Salem Media Group.