4 Things You Should Know Today if You Plan to See Yesterday Tomorrow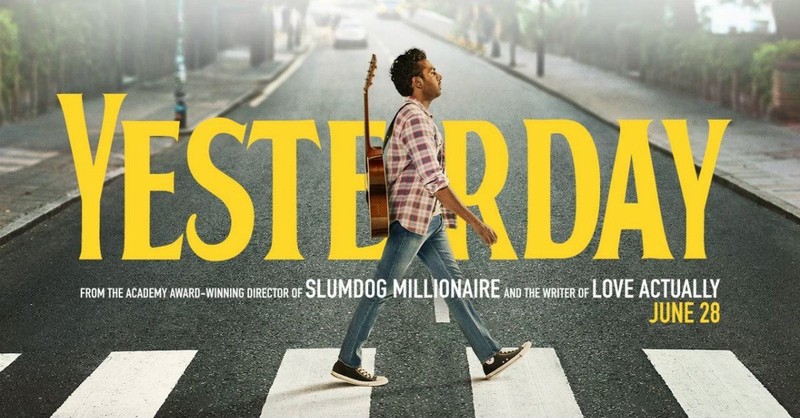 Jack Malik is a talented singer who has dreams of becoming a famous musician. During the day, he stocks supermarket shelves. At night, he strums his guitar and performs at bars and restaurants for anyone who will listen. So far, though, he has few fans outside of his circle of friends and family members.
"I can't do this anymore," he tells his manager, Ellie. "This is the end."
Jack is quitting. But then a miracle happens.
Earth experiences a worldwide blackout at the exact moment Jack gets hit by a bus. He wakes up without two teeth and in a parallel world where no one remembers popular things that have shaped his life. Like Coca-Cola. And like the Beatles.
Suddenly, this wannabe musician is faced with a moral dilemma: Could he sing the Beatles' songs, claim them as his own, and ride the easy road to stardom? Yes, in fact he can.
The PG-13 film Yesterday opens in theaters June 28, starring Himesh Patel as Jack, Lily James as Ellie, and Kate McKinnon as Debra, Jack's new manager.Here are four things you should know...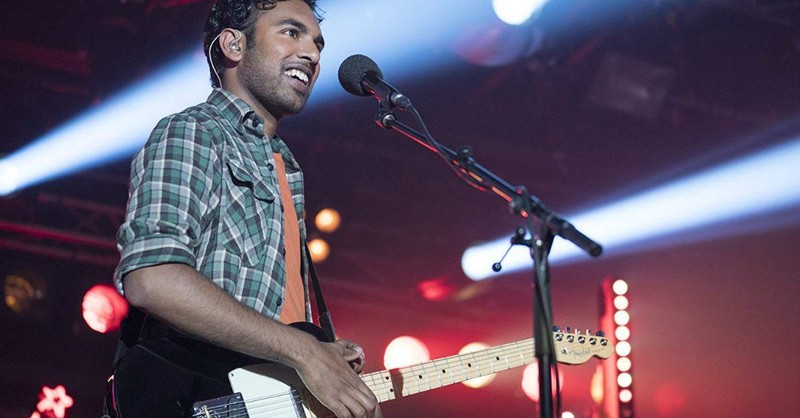 1. It's Original... and Wonderful
Original, good films are rare in Hollywood. For example, 15 of the top 20 highest-grossing films of all time were either remakes or sequels. This summer's top hits (Endgame, The Lion King, etc.) are no different. That's what makes Yesterday so fun. It's fresh and funny and riveting and marvelous. It even has a few surprises.
Yesterday is based on a 2011 French graphic novel of the same name about a man who is transported back to 1960 and records the Beatles' songs before they become famous.
The plot sparks plenty of funny moments.
"That was one of the most beautiful songs I've ever heard," a teary-eyed Ellie tells him after he sings the well-known Beatles tune, Yesterday. "When did you write that?"
And when Jack wants to play Let it Be for his parents, he gets frustrated by their continual interruptions: "You're the first people on Earth to hear this song. It's like watching Da Vinci paint the Mona Lisa! Be quiet!"
Image courtesy: ©Universal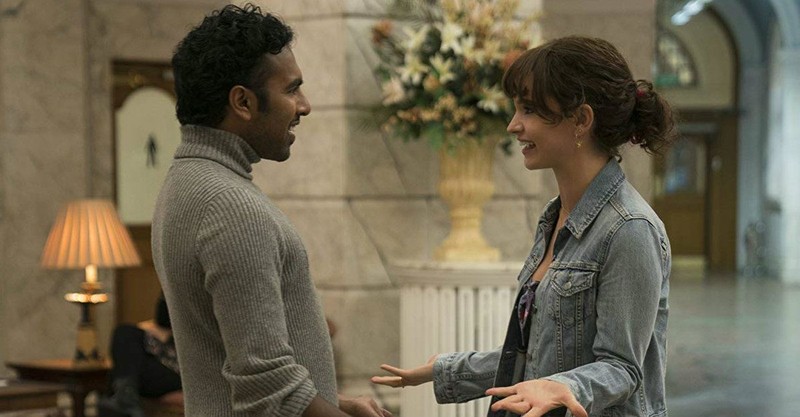 2. It's a Modern-Day Parable
A man wakes up in a world where stealing and lying can make him rich and famous… and no one will ever know. In this world, the Beatles never existed. Yesterday is a simple story that teaches us biblical truths about truth, riches, fame and love, even if Scripture is never mentioned.
"Can I do this?" Jack asks himself early in the film, referencing not only his conscience but also his ability to remember the lyrics and tunes.
Eventually, though, his bag of lies begins to weigh on him. For starters, he doesn't know the motivation behind any of the songs. Secondly, the studio is building him up as the greatest musician ever -- as a genius who single-handedly wrote dozens of popular songs in just a few weeks.
"I feel like I've become the definition of living a lie," he says.
The film implies divine providence orchestrated this series of crazy events. Ellie even says it was a "message from God."
Perhaps God was testing Jack.
What would you have done?
Image courtesy: ©Universal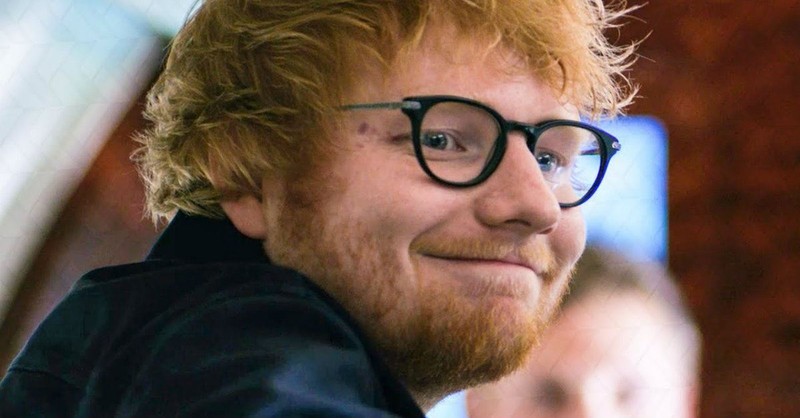 3. It's about the Music of Today, Too
Songs by the Beatles dominate the playlist, but we get an education on modern-day musicians, too, specifically British singer and songwriter Ed Sheeran, who plays himself.
Sheeran lets Jack perform on his tour but then is shocked when Jack surpasses Sheeran's popularity. That's saying a lot, because in the real world Sheeran's music is mind-boggling famous. His real-world YouTube video for Perfect (a sweet and mostly innocent romantic song) has more than 2 billion views. His video for Shape of You (a not-so-innocent tune) has been watched more than 4 billion times. On the big screen, Sheeran is a talented actor.
Moviegoers also get a behind-the-scenes peak at how music is made and marketed. Perhaps Kate McKinnon's performance as Jack's new manager Debra is (humorously) over the top -- she asks Jack to drink from the "poison chalice of money and fame" -- but it nevertheless shines a light on what drives much of today's music: a thirst for fortune.
How else do you explain the motivation behind much of the garbage that passes for "music" today? If it will sell, it gets made.
Image courtesy: ©Universal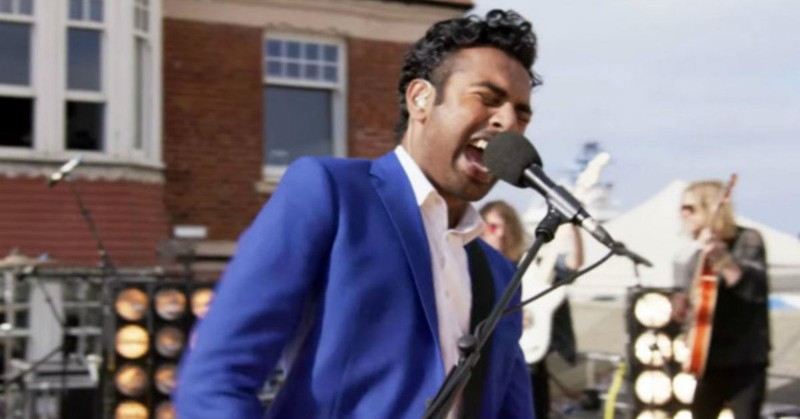 4. It May Not Be Right for Kids
Yesterday likely won't attract children, but if you're considering taking the kids/grandkids to introduce them to some of your favorite tunes from back in the day, here's what you need to know:
Jack and Ellie begin the film as "just friends," but gradually grow to express their love for one another. In a mid-movie hotel room scene, they kiss passionately before Ellie (still clothed) walks out, unwilling to participate in a one-night stand. "It's not for me," she says.
Later, however, the two do sleep together before they're married. We see them kiss in a bedroom before the camera cuts away.
Yesterday also has a fair amount of language: "Christ" (5), d--n (4), "God" (3), OMG (3), GD (2), s--t (2), h-ll (2), a-- (1), "Jesus" (1). We also hear the British word "bloody" (4).
Yesterday isn't for everyone. But you don't have to be a Beatles fan to enjoy it.
Michael Foust is a freelance writer. Visit his blog, MichaelFoust.com
Entertainment rating: 4 out of 5 stars.
Family-friendly rating: 3 out of 5 stars.
Rated PG-13 for suggestive content and language.
All images courtesy: ©Universal
---