5 Things to Know about Jesus Music, the Groundbreaking Film from the Erwin Brothers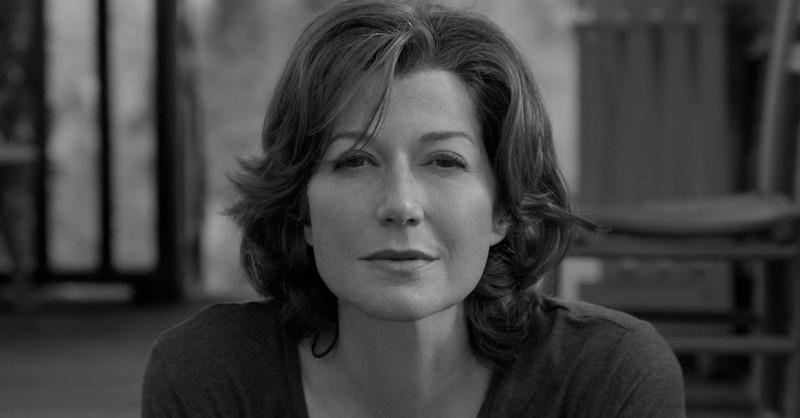 They were the rebels, the trailblazers and -- some might say -- the "hippie freaks."
They also had a radical encounter with Jesus in the 1960s and 1970s that led them to sing music that wasn't easily defined.
It was too Christian to be considered "rock," yet too "rock" to be considered Christian. Eventually, someone gave this genre a title -- "Jesus music" -- and it stuck. Years later, we now call it contemporary Christian Music, or CCM for short.
Today, this music that was birthed in the hippie movement is played on radio stations and sung in churches worldwide, even if today's styles are a little different.
The new groundbreaking documentary Jesus Music traces the history of contemporary Christian music, beginning in the '60s and leading up to the modern day. It is the first major movie on the subject and was directed by Jon and Andrew Erwin, the same filmmakers behind I Can Only Imagine, Woodlawn and I Still Believe.
The members of the Jesus music movement, Andrew Erwin told Crosswalk, didn't "really fit in the church" but also didn't really fit in society. Nevertheless, they forged ahead and developed their own genre.
"It's incredibly romantic and incredibly rebellious," Erwin said. "These amazing rebels went against the grain."
It's an inspiring and fascinating behind-the-scenes peek at a genre that may be niche -- but has impacted millions.
Here are five things you should know about the movie:
It's a 'Love Letter' to the Music Industry
That's how Andrew Erwin puts it. Before he and his brother were making hit films, they were working as video directors for Christian artists. For Jesus Music, they interviewed more than 100 people and recorded more than 300-plus hours of footage. The film runs about one hour, 45 minutes.
"It turned into this beautiful anthology as kind of our love letter to the music that shaped our careers," Erwin told Crosswalk.
The film includes dozens of surprising tidbits from Christian music history: How pastors Chuck Smith and Billy Graham gave modern Christian music a stamp of approval in the 1960s and 1970s, leading a skeptical church community to accept it, too. How Stryper was saved by listening to the preaching of Jimmy Swaggart, who subsequently said their heavy metal music was of the devil -- causing them to question what they believe. How DC Talk revolutionized the industry with cutting-edge music, despite a lack of chemistry among its three members, who often clashed.
It includes interviews with Bill Gaither, Eddie DeGarmo, Steven Curtis Chapman, Michael Sweet, Michael Tait, LeCrae, Amy Grant, Michael W. Smith, Mandisa, TobyMac, Kirk Franklin and Lauren Daigle, among others.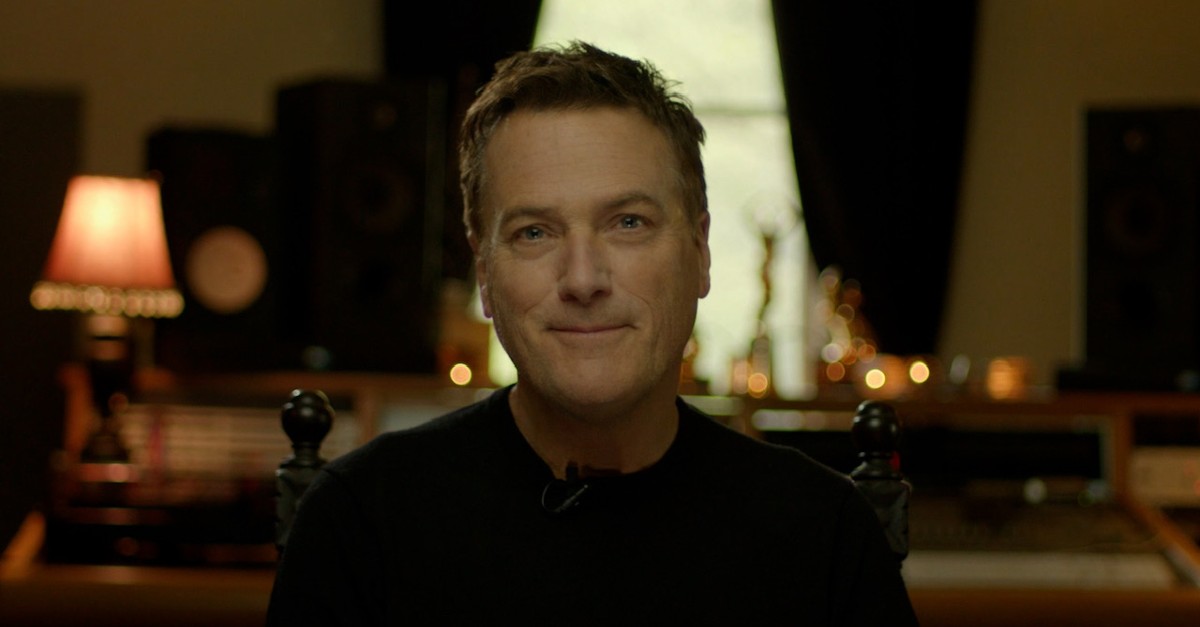 It Urges Us to Look Back
Have you ever noticed how mainstream radio offers classic rock and "oldies," but Christian radio mostly focuses on what's new? The result: Some of the best music in CCM history is rarely heard.
Many of those artists from yesteryear are featured in Jesus Music -- artists you've likely never heard.
John Thompson, a music professor at Trevecca Nazarene University and the host of the True Tunes music podcast, says the Christian music industry has done a poor job of celebrating the past.
Thompson is featured in the film.
"Country music is constantly talking about Johnny Cash and Patsy Cline and Hank Williams," he told Crosswalk. "Country music is constantly talking about [artists like] Michael Jackson or Patti LaBelle. Christian music needs to start to understand its story."
Christian teenagers, especially, would benefit from hearing CCM music from the past, Thompson believes.
"I guarantee that more teenagers today would be excited about Jesus music that happened in the 60s, then they'd be interested in what's on" today's Christian radio, which he said is "targeting their parents' generation."
The current CCM market, he said, is "driven by modern worship and one kind of flavor."
"And that's not the way it was … in the Tooth and Nail era in the 90s, when there were punk bands and metal bands, ska bands and rap bands," Thompson said.
Christian teens today often have to "dig" to find faith-centric music they enjoy.
A book complementing the film is being released. It's titled The Jesus Music: A Visual Story of Redemption as Told by Those Who Lived It. Marshall Terrill wrote it.
It's a Moving Film about God Using Broken People
Jesus Music tackles, head-on, the various controversies from CCM's history and forces us to ask: Have we lacked grace in our response to the failures of Christian artists? It references the divorces of Amy Grant, Sandi Patty and Michael English and the alcoholism of Russ Taft.
Legendary gospel singer Bill Gaither recounts a conversation he had with Jerry Falwell, who reportedly asked, "I've heard some stories about the lifestyles of some of the artists. Are they true?" Gaither said he responded they "probably are."
"I said, 'Jerry, if you're waiting for me to get a roomful of unflawed artists, it's not gonna happen,'" Gaither recalls. "These are human beings who have been gifted in a special kind of way, yet they're trying to work through these earthly bodies, and sometimes they make mistakes."
Andrew Erwin calls the film a "defense of the humanity of these artists that I love as friends."
The movie also explores CCM's racial diversity -- or lack thereof -- with interviews with Mandisa, Kirk Franklin, Lecrae and Michael Tait.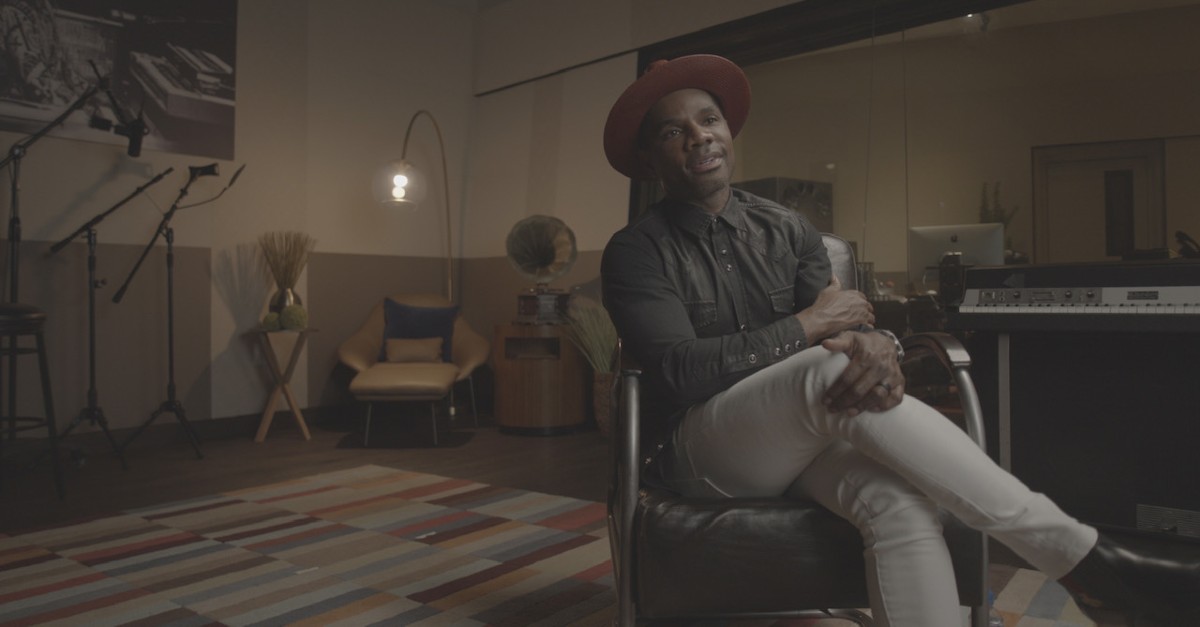 It's a Product of the Pandemic
Without the 2020 pandemic, Jesus Music may not have been made. Unable to film a traditional movie, Jon and Andrew Erwin were looking for a project that would be doable amidst COVID-19 protocols. Someone on their team suggested a documentary about CCM music.
"For the first time in the history of music, all those artists were off the road at the exact same time," Erwin said. "… Everybody just started saying, 'Yeah, I want to be a part of that.'"
The interview with Amy Grant, he said, was filmed through a window at her home to protect her from possible infection. At the time, she was weeks away from heart surgery.
Erwin said he is particularly proud of the interview with Michael Tait (Newsboys, DC Talk), who talked to the filmmakers for three hours.
"When he saw the doc, he said, 'This is a side of me no one has ever seen before.'"
Tait isn't the only artist who pulls the curtain to give us a less varnished look. The film soars in its presentation of the musicians as ordinary people who found grace.
It's a Reminder of Music's Power
God loves music — so much so that he wrote an entire book filled with lyrics. The Bible even says God Himself sings.
Music inspires. It transforms. It sticks with you… for years.
Jesus Music is a celebration of the God who created music and of the artists who keep Him at the center of their songs.
"When you have something amazing, you want to share it with people," TobyMac told Crosswalk, explaining why he has stayed in the CCM industry for three decades.
"For me, I'm taking the good, the bad and the ugly, the blood, the sweat, the tears, and the pain and the tragedy that I've gone through -- and I found refuge in one place," he said. "And that is in the arms of a loving God."
Visit TheJesusMusic.Movie
Entertainment rating: 5 out of 5 stars.
Family-friendly rating: 4 out of 5 stars.
Images credit: ©Lionsgate. Used with permission.
---
Michael Foust has covered the intersection of faith and news for 20 years. His stories have appeared in Baptist Press, Christianity Today, The Christian Post, the Leaf-Chronicle, the Toronto Star and the Knoxville News-Sentinel.