5 Things Parents Should Know about Smallfoot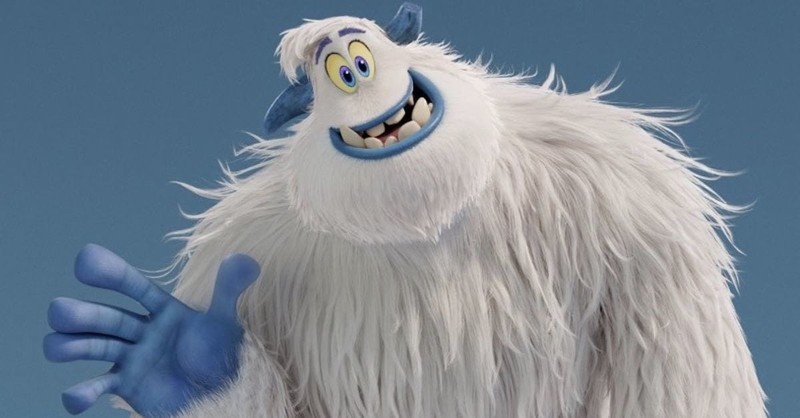 Since birth, Migo has been told that the "smallfoot" – that is, the human – doesn't exist. And, so far, he has had no reason to doubt it.
Migo is a yeti living in a snowy, mountaintop village of like-minded yetis where everyone is happy. Everyone works together. Everyone gets along. Everyone believes the yeti traditions.
Then something unexpected happens.
Migo spots a smallfoot who had parachuted out of a crashing plane. But without Migo having any evidence – the pilot and the plane both fell off the mountain – no one believes Migo.
It's no minor matter. Yeti law and tradition (think: yeti religion) says humans don't exist. It's even written on the yeti "Stones," which are guarded and interpreted by the village leader known as the Stonekeeper. As the thinking goes, if smallfoot creatures do exist, then everything else that yetis believe could be false, too.
"Are you saying a Stone is wrong?" the Stonekeeper asks Migo.
Soon, Migo is banished from the village, putting him on a mission to regain entrance by proving that smallfoot creatures are real.
The animated film Smallfoot (PG) opens this weekend, starring Channing Tatum (21 Jump Street, Logan Lucky) as the voice of Migo; James Corden (Trolls, Peter Rabbit) as a human named Percy; and Zendaya (The Greatest Showman) as Migo's yeti friend, Meechee. NBA star LeBron James plays a yeti named Gwangi.
Here are five things you should know:
Warning: spoilers ahead!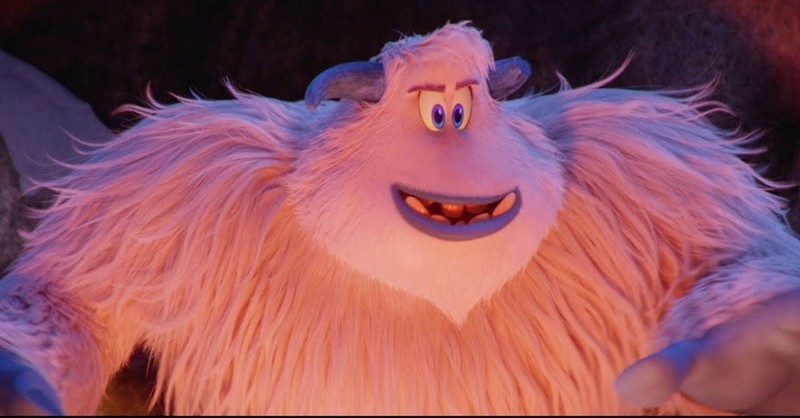 1. It's entertaining and funny.
So much so that my 10-year-old son whispered during the movie, "Dad, do you have to laugh so loud?" The movie tells the story of Migo while simultaneously following a TV documentary host and human, Percy, who wants to capture video of a Yeti. Eventually, they bump into one another, sparking a series of hilarious interactions. It reminded me of the old cartoon about the Abominable Snow Rabbit (who famously said, "I will name him George, and I will hug him, and pet him, and squeeze him"). Migo, though, is much smarter than the Snow Rabbit. The slapstick, Looney Tunes-type comedy is gold.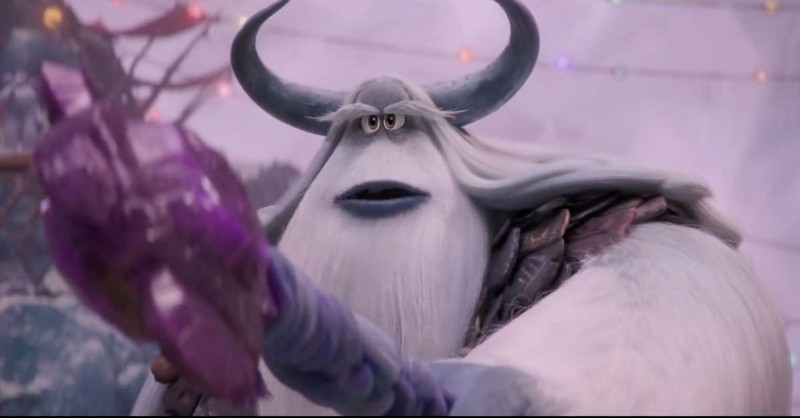 2. It has several positive messages.
One of the film's major themes involves not judging by outward appearance and not assuming everything you've heard is true. The yetis believe humans are evil creatures who always kill. Thus, the yeti Stones display images of humans with spears and guns. Similarly, the humans believe the yeti are dangerous creatures who eat people. It's a misunderstanding that fixes itself by movie's end. Smallfoot also has lessons on forgiveness, reconciliation, integrity and telling the truth.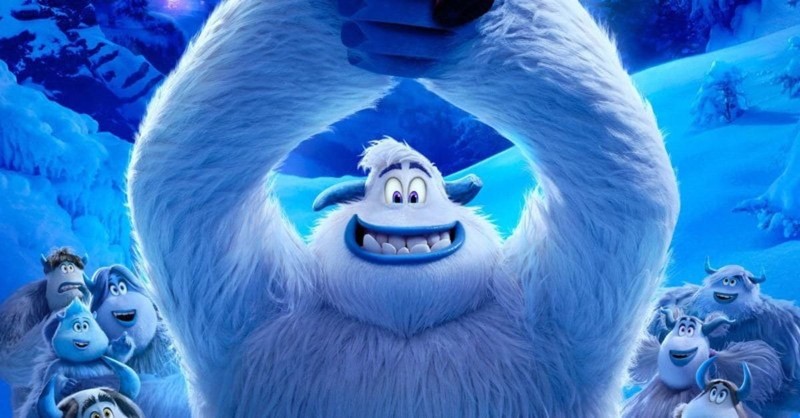 3. It could be viewed as anti-religion.
The word "religion" is never mentioned, but it's obvious the Stones have a religious connotation. The Stones tell the yeti how to live and what to do. The Stones also reveal how the yeti world was created. (It fell from the rear end of a sky yak.) The Stones even describe how the yeti world is held together. (Mammoths are underneath the ground, holding it up on their backs). Migo and a few other Yeti, though, want to question what is written in the Stones. The daughter of the Stonekeeper is among this group: "It's not just about tearing down old ideas," she says. "It's about finding new ones." Eventually, we learn the Stones, and everything on them, was invented to protect the Yeti. (My son – if you're curious -- didn't pick up on this theme, which likely was unintentional.) We even hear someone say, "What's true and not true is in the eye of the beholder."
Of course, Christianity can withstand tough questions. Unlike the Yeti, we should encourage our children to ask them! This is because Christianity is true. The movie is entertaining in spite of this angle, but parents should be prepared to talk about it.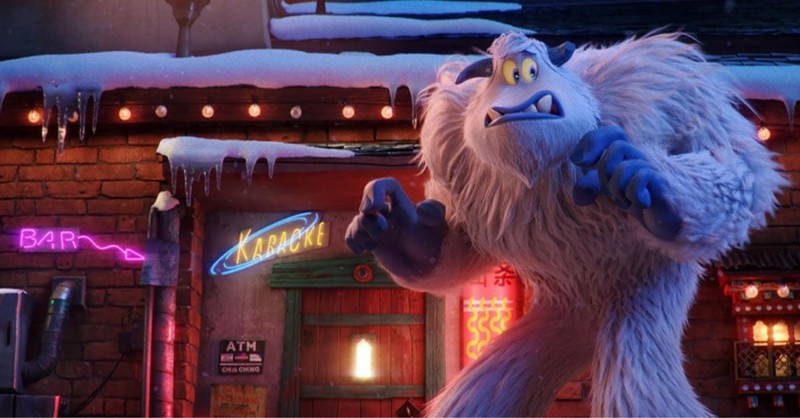 4. It is mostly squeaky clean.
For parents of young children, the most problematic moment involves an animal and a couple of dancers twerking. (Why do studios put scenes like this in a children's movie?) The language is mild (we hear "sucks," "butt" and a few examples of "oh my gosh"), and the animated violence is minimal. The yeti are lovable creatures. Kudos to the filmmakers for keeping this one mostly family-friendly even for the smallest of children. With a few tweaks, it could have been rated G.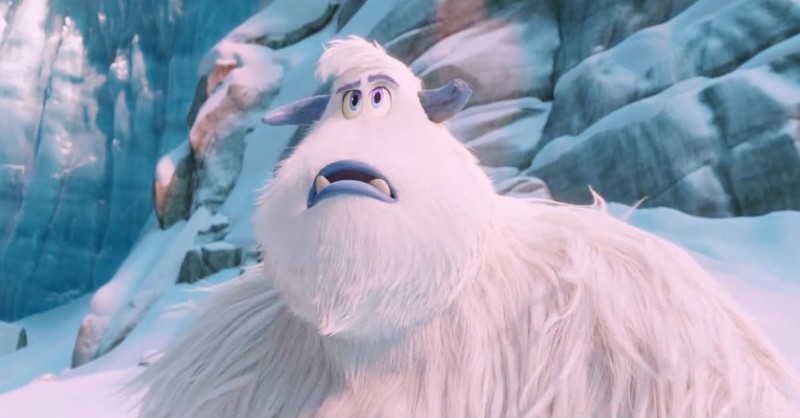 5. It has a few surprises.
The movie didn't end when I thought it would end. In fact, the ending – which is positive -- was better than I anticipated. Even better: We see two primary characters admit faults and work to make things right. We also see characters reconcile. Smallfoot isn't among the best animated films of the year, but it's enjoyable nevertheless. You better take your thinking cap, though. This is a film that may deserve a post-movie discussion during the ride home.
Michael Foust is a freelance writer. Visit his blog, MichaelFoust.com.
Entertainment rating: 3 out of 5. Family-friendly rating: 4 out of 5.
Photos courtesy: Warner Brothers Studios
---