6 Things You Should Know about Nat Turner and His Rebellion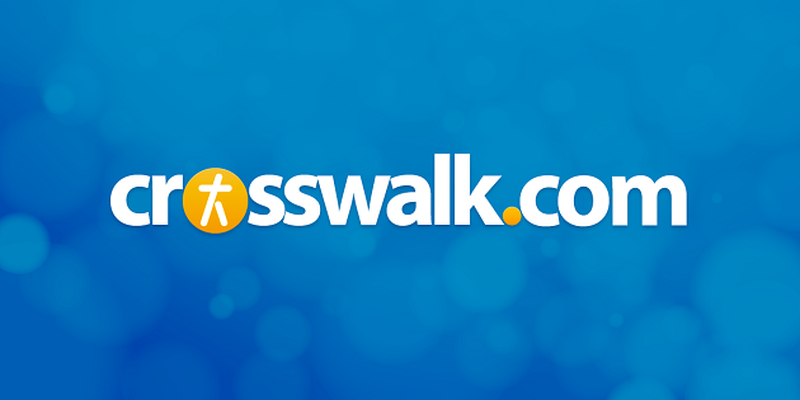 The story of Nat Turner, the slave and preacher who led a failed 1831 rebellion, is surrounded by mystery and speculation as to his motives and the role that faith played in the uprising.
Nate Parker, the controversial director, star and writer of "The Birth of a Nation," a movie about Turner that is set to be released on Friday (Oct. 7), noted that his version is "based on a true story" rather than a historic retelling.
"The Confessions of Nat Turner," the pamphlet that circulated widely after his execution, is both questioned for its accuracy and used as a way to understand the motives of the man who rebelled against slavery. (William Styron's 1967 novel by the same name won a Pulitzer Prize but was harshly criticized by black writers.)
What is known is that Turner led a rebellion in Southampton County, Va., on Aug. 21, 1831, with dozens of slaves joining him in killing at least 55 whites over a two-day period. In the aftermath, an estimated 200 blacks, some free and some enslaved, were executed.
Here are six other aspects of Turner's life and legacy that have been discussed by scholars:
1. He learned to read and write at an early age.
In his confessions to a Virginia lawyer who interviewed Turner before his execution, the rebellion leader was quoted about his ability: "I acquired it with the most perfect ease, so much so, that I have no recollection whatever of learning the alphabet."
"By and large, it was very rare for enslaved people to be able to read," said James Dator, an assistant professor of history at Goucher College in Maryland.
He said Turner's account of his reading ability appears to describe it "as something that just kind of happened to him, that was divined by God."
2. He thought the world as he knew it was about to end.
"He believed that Jesus is coming back, like right away," said Karl Lampley, author of "A Theological Account of Nat Turner: Christianity, Violence and Theology."
"So he believed that he needed to fight on Christ's side for this new age. And so he sort of believed in a new age of freedom for black slaves."
Lampley differed with Thomas Gray, the white interviewer/author of "The Confessions of Nat Turner," who declared the rebel could be a "complete fanatic." The Santa Clara University lecturer instead views Turner as a man motivated by apocalyptic theology.
"There's a sense in which the revolt is inevitable," Lampley said. "You have to kill your master. They're not going to change their mind."
In the confessions to the lawyer, Turner spoke of having visions of "white spirits and black spirits engaged in battle" and seeing a solar eclipse as the sign that "I should arise and prepare myself, and slay my enemies with their own weapons."
Lampley said Turner integrated his visions with his belief in the Trinity.
"Regardless of how strange his visions might have been, he did have some sense of belief in God and Jesus and the Holy Spirit," he said. "He did have some sense in which they told him to revolt."
3. He baptized a white man.
In "The Confessions," Turner is quoted recounting his baptism of a white man named Etheldred T. Brantley: "(W)hen the white people would not let us be baptised by the church, we went down into the water together, in the sight of many who reviled us, and were baptised by the Spirit — After this I rejoiced greatly, and gave thanks to God."
Lampley considers this cross-racial baptism to be a sign of the sincerity of Turner's faith.
"He actually baptizes this guy and there's no animosity," he said. "It's simply an exchange, a religious exchange."
4. He is linked to black spirituals.
Turner has been connected to the spiritual "Steal Away" and has been credited as its composer, said Eileen Guenther, author of "In Their Own Words: Slave Life and the Power of Spirituals."
No other single individual has been given credit for composing a spiritual, she said.
"Steal Away" includes the repeated phrase "I ain't got long to stay here," which Guenther said reflects the tradition of spirituals to have one meaning to slaveholders and another to slaves.
"That's a perfect code song because it can mean one thing to the white listeners, who would therefore not be alarmed because they thought it was religious — go to heaven and meet Jesus," she said. "And mean something entirely different to the people who knew why they were singing it."
5. His Bible was preserved.
Turner's well-worn, coverless spiritual guide is on display in the Smithsonian's National Museum of African American History and Culture. "It was his deep faith that allowed him to do what he did," said Rex Ellis, the museum's associate director for curatorial affairs. The exhibit also contains a brick from the Whitehead plantation where Turner killed Margaret Whitehead during his rebellion.
6. His rebellion led to strictures against black Christianity.
Lampley said laws were enacted in Virginia after the rebellion that prevented blacks from gathering or having their own preachers.
"There had to be whites present at any time there was any kind of gathering," he said.
Dator, a scholar of slavery and slave resistance, said those kinds of strictures occurred throughout the South after Turner's actions.
"After his revolt, it's not surprising that the white planter class really cracks down on any sort of autonomous black Christianity," he said, "and sort of drives any semblance of black preachers in the South underground or under the firm control of white masters."
Courtesy: Religion News Service
Photo: A wood engraving depicts the "Horrid Massacre in Virginia" during Nat Turner's Rebellion, circa 1831.
Photo courtesy: Creative Commons
Publication date: October 7, 2016