A Golfer and a Gentleman
Annabelle Robertson

Entertainment Critic

2005

26 Sep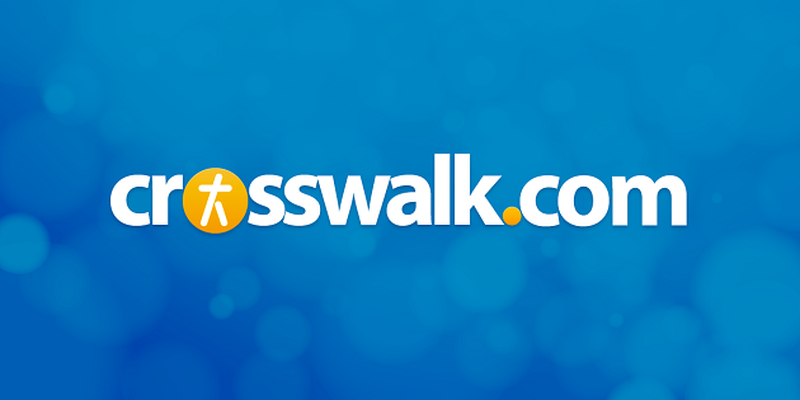 You probably remember him from "Holes" – that curly-haired underdog who captured everyone's sympathy when he was wrongly committed to a labor camp and forced to dig five-foot holes.  You might also have seen him in television's "Even Stevens," which won him an Emmy.
But in "The Greatest Game Ever Played," actor Shia LaBeouf's first lead film role, this spunky kid is all grown up.  At least as much as a 19 year-old can be, anyway.
"Few young actors get to be here," says LaBeouf, about the film that was recently hailed by both George H. Bush and Bill Clinton as the best one they'd ever seen.  "It's enjoyable but it's very scary."
In "The Greatest Game Ever Played," LaBeouf portrays Francis Ouimet, 20, an underclass working immigrant who became an overnight hero after taking on Harry Vardon, a U.S. Open winner and six time British Open champion.  The golfers' legendary showdown was first captured by award-winning television writer-turned-novelist Mark Frost ("Hill Street Blues") in his book.  Now, courtesy of Walt Disney Pictures and director Bill Paxton ("Apollo 13," "Twister") – who just happened to grow up caddying for the legendary Ben Hogan in his hometown of Ft. Worth, Texas – we can watch the drama unfold on the big screen.
LaBeouf, who describes this period in his life as one of great transformation, recently spoke with Crosswalk about his path to success, his motivation and how the film challenged him to become a true gentleman.

---
Annabelle Robertson:  What drew you to the character of Francis Ouimet?

Shia LaBeouf:  Francis Ouimet was like the Michael Jordan or LeBron James of his day – he was in every single paper for weeks – but we don't really know him now.  He was like a Robin Hood character who was idolized because he triumphed in this world that was supposed to be only for the rich.  And he was such a gentleman. That's what I loved about him when I first read the script, and that's what I still love about him now. It was fun to go home after a day of playing Francis and think, I did something good today, even though I was just playing the guy who did."
Annabelle: In what ways do you aspire to be a gentleman in your own life?

Shia:  It's weird because I'm the first suburbanite in my family.  We're generations and generations of beatniks and hippies – people whose ethics and code of honor is completely separate for that which is accepted in society.  So playing Francis was an eye-opener.  It was like going to etiquette class. 
Annabelle: How do you define that, then?

Shia:  To be a true gentleman is more than just staying "please" and "thank you."  It's knowing when to talk and when not to.  It's about staying humble – but for real.  Humility is a mask that people put on out here – it's fake humble.  People say to actors, 'You were great in that film' and they say, 'Oh, not really, but thanks.'  But that's not them being humble.  It's them trying to look like they're humble.  Also, a lot of people say they're gentlemen because they open doors for women.  But [being a gentleman] is a whole mind-set.  It's a way of talking and walking and being – everything that you do.  The film showed me that. 
Annabelle: In "Constantine," you worked with Keanu Reeves.  In "I, Robot," you worked with Will Smith.  What was it like working with Bill Paxton, especially with him directing?

Shia:  Bill is awesome.  He was my Harry Vardon.  He's the consummate gentleman – a Texan gentleman.  I learned a lot about humility from him. He's very shy, always nervous, never good enough, a family man who honors his parents and himself.  He has integrity, he's trustworthy.  And you need trust because [acting] is such a vulnerable job.  Bill makes you feel comfortable. It's okay if you make a mistake, because you can do it again.  That's not the case with every director.
Annabelle: Bill has a reputation as a bit of a prankster.  Did he play any jokes on you during the filming?

Shia:  Tons.  Josh (Flitter, who plays Francis Ouimet's outspoken, 10-year-old caddie) wanted to see me with cake in my face and my hair for his birthday.  I was eating lunch and Bill applied it to my face.  Not even a crash – kind of like an application, very slow, with his fingers.  But Josh sure appreciated it.
Annabelle: What did you do during your spare time on the shoot?

Shia:  Well, once me and Max Kasch, who plays Freddy Wallis in the film, decided we had nothing to do in Montreal.  Here we were, two Americans in Canada with no friends.  So we decided to jump on a freight train to Doraville, about 250 miles away.  It was a really rustic kind of adventure, but when we got there, we realized how stupid it was.  There's nothing to do in Doraville, and we had to shoot in 5 hours.  We had to spend $400 to get back in a cab.  We would also break into these ocean liners on the wharf and hang out, play cards. 
Annabelle: Ocean liners?

Shia:  It was either that or going to clubs, but we're not into that. 
Annabelle: But you're really into music.

Shia:  I like music, but it's hard to enjoy when it's that loud.  I like to sit in my bed and listen with head phones.  I don't like sitting in a club.  There's so much temptation [in clubs] that it's dangerous. I have a girlfriend, a woman I'm in love with.  But you take any 19 year old and put him in a situation like that, and it's prone for problems. You have to rub against the grain. There's just too much temptation.
Annabelle: I understand that you got your start at the age of 11 as a stand-up comic, after looking up agents in the phone book and going in for an audition.  What prompted that? 

Shia:  It came from the desire to better my life.  I didn't want to be a stand-up actor.  None of that was my goal.  It was all a financial decision until I met Jon Voight [during the filming of "Holes"].  He took me under his wing and started teaching me.
Annabelle:  Francis Ouimet was intent on getting his father's blessing.  The film makes people think a lot about role models.  Who was your role model growing up?

Shia:  Role model … hmmmm.  I was really into Steven Seagal.
Annabelle:  Wow.  Steven Seagal as a role model.  That's definitely the first time I've heard that.

Shia: (laughing) Well, maybe he wasn't my role model, but he was my favorite actor.  My role model?  I never had one.  My drive came from poverty.  I didn't live in some nice neighborhood.  The only reason I got into this business was to get a new backpack.
Annabelle:  Where'd you get your sense of humor?

Shia:  We're generally a very funny family, but my father is a standup comic.  He's also probably the oldest standing hippie in the world. He should be put in a museum. 
Annabelle: What was it like being the only white kid in an all-black magnet school?

Shia:  School was awesome.  It was really fun.  But when you get in situations like that, you develop your sense of humor.  It's your only defense.  For example, when I was really young, all these kids had Caesar cuts.  I wanted to fit in, so I showed up with my head shaved.  They called me skinhead.  I did all sorts of stupid stuff.  I even tried to be in a Mexican gang.
Annabelle:  Is it true that you were thinking about going to Yale?

Shia:  I got a letter they were scouting me for the drama department, but I never got accepted.  But it's too technical anyway.  It's like doing homework.  You know, the whole Meryl Streep thing.  They're pumping out some good actors, but it's not my thing.
Annabelle:  Do you think you might still go to college someday?

Shia:  Maybe, maybe, maybe.  I might.  I might.  I'm in the best college right now for what I want to do.
Annabelle:  What's the best thing about "The Greatest Game?"

Shia:  This is a movie made by people who love film.  It wasn't made because we love golf.  We did it because we love Francis.  He was the first sports icon – the first sports hero.  He was the first Jackie Robinson, the first Michael Jordan.  He was Tiger Woods.  Tiger changed the face of golf, the color of sports, and became the highest paid sportsman ever.  But the difference is that Francis had it worse than Tiger – it wasn't color.  It was class.  Francis was the first immigrant hero.  It all had to do with money, and that's a sad thing, but things haven't changed much from what's going on today.  Here we are, in this fancy hotel.  My dad's here with me.  But we're not fancy people, so people look at my dad like he doesn't belong here.  The only difference is that back then, people could kick you out.
Annabelle:  What do you hope people will take away from this film?  Is there a message?

Shia:  A message?  Well, we didn't make the movie to raise flags and put people onto certain things.  The best thing that could happen is that people come out saying it was the best film that they've ever seen. My biggest joy has been bringing in these big, tough guys who never cry, to watch the film and seeing them cry.
Annabelle:  Hollywood is a wild place, especially for child actors who are all grown up.  How do you plan to stay grounded and not succumb to, let's say, the more morally challenging temptations you're going to face, especially as you make more money and become more visible?

Shia:  Just stay myself and not get lost in this business – stick to my art and my family. You also make friends with people – people like Jon Voight and Bill Paxton, people who are really grounded.  You stick with people like that, and you're going to be okay.

Starring Shia LaBeouf, Stephen Dillane, Justin Ashforth, Peter Firth and George Asprey, Walt Disney Pictures' "The Greatest Game Ever Played" opens in theaters everywhere on Friday, September 30, 2005.