"Against the Ropes" Director Goes Against the Odds
Annabelle Robertson

Entertainment Critic

2004

19 Feb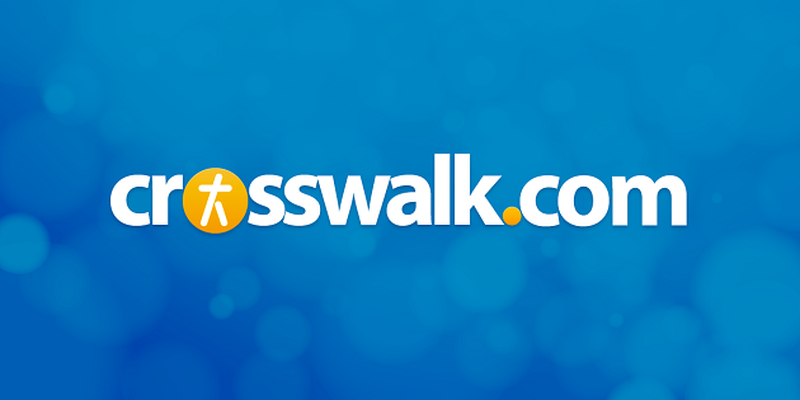 Even if you don't recognize the name, you know the face.
He starred in the 1991 sitcom "Roc." He played Willis, the unlikely suspect in Robert Altman's "Cookie's Fortune," Doctor Grey in "Gothika" and Alcee in "Random Hearts." And he's a dead ringer for Chief Charles Moose, whom he recently played in the made-for-TV film, "D.C. Sniper: 23 Days of Fear."
Now, Charles S. Dutton has also directed his first feature film, a drama starring Meg Ryan that Dutton appears in as well.
"I didn't want to be in the movie," he said, during a recent promotional tour. "But Morgan Freeman and everybody else we wanted were busy, so I had to do it."
Dutton is modest, given his multiple Tony, Emmy, Independent Spirit, SAG and Golden Globe nominations – as well as the incredible hurdles he has overcome to achieve his success.
A native of Baltimore, the actor, who is now 53, grew up on the streets and in reform school. At 17, he pleaded guilty to manslaughter after stabbing another black man to death. That man, Dutton says, pulled a knife on him.
An additional weapons charge and a fight with a guard kept Dutton in prison for seven years, but somewhere along the line, the convicted killer decided to change his life. He formed a drama group that performed Shakespeare and Arthur Miller. He also obtained his high school diploma and an Associate of Arts degree.
When another inmate attacked him with an ice pick, Dutton made the conscious choice not to fight back.
"I'd still be in there if I had," he said simply.
While still on parole, Dutton graduated from Towson State University in Maryland then the Yale Drama School in 1978. Just eight months later, the young actor snagged his first Tony nomination on Broadway – and became a free man.
A very real transformation took place inside that prison cell. But, like the sunglasses Dutton wears inside his suite at the Ritz-Carlton Hotel, he is purposefully vague.
"Whatever it was – and it was emotional, it was intellectual, it was spiritual," he agrees, "it's what it sparked that was most important. And once I was there, I realized, 'You know what? I ain't never going back to the penitentiary again.'"
That determination and grit under girds all of Dutton's work and is the primary theme of "Against the Ropes."
Dutton plays Felix, a trainer who reluctantly comes out of retirement to help Jackie Kallen (Ryan) transform a street fighter (Omar Epps) into a champion boxer. Based on a true story, the film portrays the feisty Kallen's road to success as the first female boxing promoter – something that still causes tongues to wag.
"I purposefully tried to fight any sexual aspect every step of the way, because it wasn't [true]," Dutton said. "Even racially, it's not that the white woman goes into the ghetto and becomes a savior. She saw dollars and she saw herself cracking into the fight game. It was a business deal."
Although Dutton is the one directing the boxing in this film, there's more than a little of the fighter left in him. His next writing and directorial project, an HBO miniseries called "The Final Solution," deals with the problem of racism within the African-American community – a highly controversial topic, to say the least.
"Martin Luther King paid the ultimate sacrifice," Dutton says, his voice rising. "But every Martin Luther King Boulevard in this country is a rundown ghetto. I go there and I shake my head. It's tragic – it's really tragic."
"There's a major disconnect between the past and the present in the black community, especially for young people," he says. "A lot of people have made major sacrifices for them to get an education, for them to be able to vote. And what's the result? They use that freedom to say 'b---h' and 'ho.'"
Dutton's advice to young people confronting the same kind of odds that he faced is wise.
"It has more to do than regretting your crime and redemption," he says. "It's about investing in somebody else's life. It's about making up for what you have done, not just apologizing but doing something that gives you a purpose, a reason to wake up in the morning. That's the problem with a lot of guys in prison – they don't have a purpose."
"Think of the sacrifices that have been made," he adds. "Value yourself and discover your humanity. Think beyond the three-block radius of your neighborhood – not just around the corner or across town, but in the next country. Allow yourself to be affected by stuff, by the people that are starving. Allow yourself to become vulnerable."
Dutton hopes that "Against the Ropes" will get people thinking about freedom and sacrifice – and how we choose to use it in our own lives. In the meantime, the inspiring message of the film is likely to add a few more awards to Dutton's already impressive resume.

"Against the Ropes" opens Friday, February 20, 2004 in theaters nationwide.