"Agent Cody Banks 2: Destination London" - Movie Review
Annabelle Robertson

Entertainment Critic

Updated

Aug 03, 2007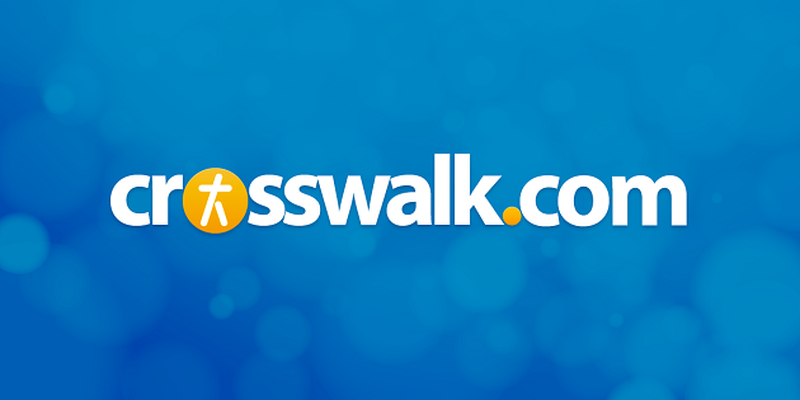 Release Date: March 12, 2004
Rating: PG (for action violence and some crude humor)
Genre: Action/Comedy/Family/Adventure
Run Time: 100 minutes
Director: Kevin Allen
Actors: Frankie Muniz, Anthony Anderson, Hannah Spearritt, Cynthia Stevenson, Daniel Roebuck, Anna Chancellor, Keith Allen,
Agent Cody Banks is at it again in an international caper that will leave little kids giggling.
Back at Kamp Woody (I really hope this isn't a sexual innuendo) for the summer, Cody (Frankie Muniz) is recruited to hunt down the ex-director of the CIA, who is scheming to plant computer chips in the teeth of world leaders in order to, "mwa ha ha", control the world. Cody jets to London, where he poses as a clarinet player in an ensemble of musical prodigies. The only problem is, Cody doesn't play the clarinet – and the villain is sharing his living quarters.
Muniz is okay, but I predict an upcoming nosedive for his career. Maybe success, dating and Porsche-driving have jaded the 18-year-old star of "Malcolm in the Middle" too much for him to maintain the boyish charm of his hit movie, "My Dog Skip." Anthony Anderson ("Kangaroo Jack"), as Cody's handler, plays his same sassy, slapstick role, and Cody's love interest (Hannah Spearritt) is cute but unmemorable. Actually, the whole movie is – at least for adults.
Although the plot, dialogue and acting aren't as good as the first "Cody Banks," this one has ditched the crassness and sexual allusions favored by its original director (Harald Zwart). Kevin Allen ("The Big Tease") is inexperienced, and it shows. The script (by Don Rhymer, "Big Momma's House") is shoddy. Cody's handler says, "All work and no play makes Jack a dull boy," to which Cody replies, "My name isn't Jack." Emily, Cody's counterpart in British intelligence, says, "Don't get your knickers in a twist."
| | |
| --- | --- |
| OBJECTIONABLE CONTENT: "Agent Cody Banks 2" | |
| • = Mild •• = Average ••• = Heavy •••• = Extreme | |
| Adult Themes: | •• |
| Drugs/Alcohol Content: | • |
| Language/Profanity: | • |
| Sexual Content/Nudity: | None |
| Violence: | •• |
This line is but one of many clichés, which include caricatures from foreign countries (an Indian, an African and a German all have unbelievably stereotypical accents) and a dancing Queen Elizabeth. In fact, accents are a problem all around in this movie. Keith David, a Brit, can't seem to pull off his American accent, and Cody's driver, a Brit, is obviously American. Other characters, like the Frankenstein weirdo who invents spy gadgets, and the blind, demented butler, are farcical. The whole movie feels like a cartoon come to life.
The violence is a kid-friendly version of James Bond, with lots of kicking, punching and explosions, but no blood. There is significant property damage (to cars, buildings, an antique vase and priceless gifts belonging to the Queen), but no one is ever injured. The most dramatic scene takes place in a water storage warehouse, with the characters dodging each other amid exploding water bottles.
The profanity in the movie is mild ("screwed up," "sucks," "hell," and "haul some a—") with some potty humor (one fart in an elevator and a test tube said to be "urine" spills on some food that is then eaten). Adults drink cocktails, but no one is ever drunk (a woman says that she is "pickled" from her cold medicine) and the kids abstain. The only romance is a chaste kiss on the cheek.
Adult themes involve a brief allusion to divorce (an evil character tells his spouse that he is leaving her) and an anti-war message when the children perform the song "War" ("War! Huh! Good God! What is it good for? Absolutely nothing. Say it again!"), which gets everyone dancing and applauding.
Parents will want to discuss the teaching by the rogue CIA chief, who exclaims, "Trust no one! Trust equals death!" They will also want to debunk the seemingly ubiquitous message that parents are clueless and kids know far better. Among other things, none of the parents suspect that their children are being trained as CIA agents at summer camp, for example, and all the adults in the film are portrayed as either evil or naïve. Cody's mother takes away his nail clippers "because it's dangerous," even though he regularly uses deadly weapons. Cody's hostess is unbelievably naïve about most everything.
Another good reality check for kids would be a discussion about what it really takes to join the CIA, with a reference to their website www.cia.gov/employment/faq.html. "Our best advice to you is to do your very best and strive for good grades," it states. "Fluency in a foreign language is a good addition. Above all, understand that your choices and behaviors now are a reflection of your personal integrity, character and patriotism." The government also gives important advice about obtaining a college degree and even suggests going to graduate school.
In other words, if you want to become a spy, stay in school, study hard, and maintain character and integrity in everything you do. Now that's a message that really kicks!
Younger children and 'tweens will enjoy this movie, which is mostly harmless and fun – although parents will probably be looking at their watches. Overall, however, MGM is to be commended for making a family film that is uplifting and presents a moral worldview of good overcoming evil.