"Alfie" May Serve As a Well-Needed Wake-Up Call
Annabelle Robertson

Entertainment Critic

2004

5 Nov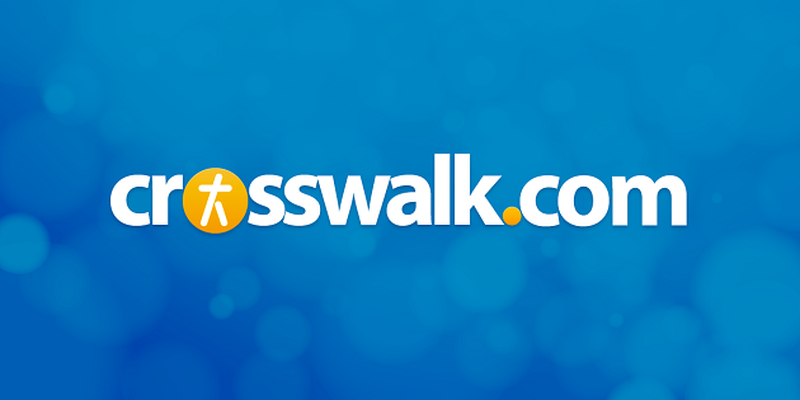 Release Date: November 5, 2004
Rating: R (for mild thematic elements and brief language)
Genre: Comedy/Drama/Romance
Run Time: 1 hr. 41 min.
Director: Charles Shyer
Actors: Jude Law, Omar Epps, Marisa Tomei, Susan Sarandon, Nia Long, Jane Krakowski
"Alfie" is a movie that most Christians will probably never see, and that is definitely the right decision. But for a few, however, this film may well serve as a well-needed wake-up call.
Alfie (Jude Law) is an Englishman in New York. He's handsome, charismatic and always quick with well-timed compliments, which win him the affection of women young and old. That Alfie is only a limousine driver, with no hope of ever earning a decent living, doesn't bother his many "dates" in the slightest. After all, a limo is a very convenient place to have sex – something Alfie loves to do, always with beautiful, willing women, and sometimes even with different ones on the same day. The more the merrier.
Alfie has a quasi-girlfriend of sorts (Marisa Tomei), but when she finds a pair of panties in his pocket, she dumps Alfie, leaving him to search elsewhere for creature comforts. Alfie's best friend, Marlon (Omar Epps) has also been dumped by his girlfriend, Lonette (Nia Long). But unlike Alfie, Marlon is ready to commit, if only he can get Lonette back. Unfortunately, he makes one fatal choice – trusting Alfie. When that situation explodes, Alfie is once again left alone, this time for the holidays. So Alfie does what he always does: he goes on the prowl yet again, finding his "Christmas miracle" in the form of yet another lovely woman.
Hook-up after hook-up, Alfie simply can't get satisfaction. Somehow, like the crack he saw in the statue of the Greek goddess Aphrodite after getting far too close, the women in Alfie's life never measure up to his exacting standards. And when one does, like Susan Sarandon's sexy Liz, he finds himself getting a dose of his own medicine. It leaves Alfie pondering the deeper questions of life.
Law does an excellent job with this role, demonstrating just how seductive false charm can be. We cringe as he manipulates one person after another, and I would expect an Oscar nomination. Tomei, as always, is spectacular, with a winsome charm that never falters. Equally good are Epps and Long, as victims of Alfie's narcissistic lust, Jane Krakowski, as one of his many mistresses, and the ever-talented Sarandon. Director Charles Shyer pulls it all together with an interesting twist: he has Law speak directly to the camera (the director of the original "Alfie," with Michael Caine, did the same). And the maneuver works, drawing us into Alfie's world as his reluctant confidante.
This script, which is based on Bill Naughton's original screenplay and modified by Elaine Pope and Shyer, is an unbelievably accurate portrait of a sex addict. I didn't see the 1966 version, but having ministered to the sexually broken for years, I am intensely aware of this issue. So, while I cringe at the film's excesses of nudity, innuendo and sexual situations – which appear to be a blatant attempt to titillate, and which will rightly disgust many, thus making it wholly inappropriate for most audiences – I also know that this is the life many men and women are caught up in. Desperate for acceptance and blessed with the good looks that open other's hearts and bedrooms, these people are blissfully unaware of what they are doing to others, much less themselves. Until, that is, they come to a reckoning.
That Alfie is confronted with the vacuity of his actions, without the quick-fix Hollywood panacea of "the perfect relationship," is truly astounding, and deserves a commendation. Even more astonishing is the fact that Shyer leaves the question open, without implying that the answer is either existential ("We can't know the answer"), nihilist ("There is no answer") or humanist ("I am the answer"). He leaves the answer up to us. And that is definitely an art – something we rarely see in cinema these days. It's a strange package, to be sure, and one that is likely to offend most believers, but there is merit here, buried beneath the filth – especially for those who live and breathe this air.
"I don't depend on nobody and nobody depends on me. My life is my own," Alfie says, at the end of the film. "But I don't have peace of mind. And if you don't have that, you don't have nothing. So what's the answer? That's what I keep asking myself." It's a message that is reminiscent of "Waiting for Godot," Samuel Beckett's existential play that begs the question of why we exist, showing us the very core of our narcissism and sinfulness.
"Alfie" also has an interesting message about abortion. When Law's character goes to pick up one of his many bed partners from the clinic where she has just had an abortion, he asks her how she feels. "Empty," she replies. Later, we learn that (spoiler ahead) she did not actually abort the child, but the message is still the same: it's a soul-chilling procedure.
And thus, surprisingly, in the midst of so much smut, we see a Christian message. It's not the four spiritual laws, to be sure, nor is it a Sunday morning PowerPoint illustration. It is, however, a message that many unbelievers are likely to hear in our relativistic, experiential-based culture. For, as surely as an evangelist prods the malcontent, Alfie invites those who question their own existence to seek truth. As Christians, we know where that truth comes from. But we weren't born embracing that reality. Unless we were fortunate enough to know Christ as a child, that lesson likely came at the cost of much pain and heartache. "Alfie" portrays just that, making it an excellent conversation piece.
Unfortunately, it also glorifies casual sex by dwelling on Alfie's encounters far too gratuitously, even throwing in some perversion. That's not something most need to see, especially in such vivid detail. So for the majority of readers, I advise you to steer clear. But for others – whether those caught up in this perilous addiction, those who mistakenly long for the "glory days," or those who doubt that men like this really exist, thus making themselves prey – "Alfie" shows us just how alienating, degrading and deadly casual sex ultimately is.
For those seeking a dose of reality, this unlikely film might well be what the Great Physician ordered. After all, His remedies sometimes arrive in very strange packages.
AUDIENCE: Adults only
OBJECTIONABLE CONTENT
Drugs/Alcohol Content: Extreme. Incessant smoking and drinking throughout film.
Language/Profanity: Approximately 18 obscenities (including 3 f—words) and a half-dozen profanities.
Sexual Content/Nudity: Extreme. Upper male and female nudity; multiple scenes of implied sexual situations with partial nudity; multiple scenes involving adultery; one sexual situation with multiple partners; two women kiss; multiple direct references to and innuendos about sex and sexuality.
Violence: Implied abortion.