Art and Antonio Banderas Imitate Life in "Take the Lead"
Christa Banister

Contributing Writer

2006

4 Apr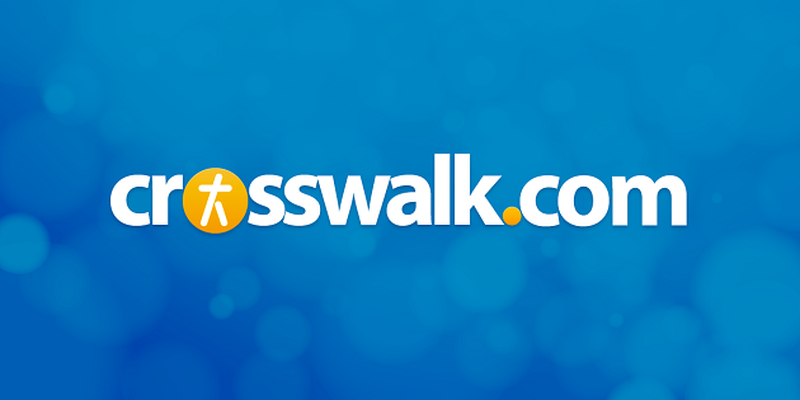 Before the recent popularity of TV's "Dancing With the Stars" and documentaries like "Mad Hot Ballroom," ballroom dancing wasn't exactly the coolest extra-curricular activity around.

In fact, it was more of a lost art that was occasionally revisited at '40s-themed costume parties or simply admired while watching a film like "Pride and Prejudice."
Not anymore. 
And while the timing couldn't be better given ballroom's recent resurgence, "Take the Lead" was actually in the works years before when producer Diane Nabatoff ("Narc," "Very Bad Things") watched a segment on CBS' "Early Show" about Pierre Dulaine, a dance instructor who taught ballroom to elementary students in the New York inner-city public schools. More intriguing to Nabatoff than even the dance itself was how Dulaine also became a mentor to the students and was able to coach them in crucial life skills like trust, respect and the importance of carrying oneself in a confident manner — through his ballroom techniques.
Determined to learn more about Dulaine's experiences, Nabatoff eventually tracked him down in New York and arranged a meeting. Then, after her time with Dulaine she says she "knew immediately that I had to tell the story, no matter how long it took to get it on screen."
And with the help of New Line Cinema, it didn't take too long for that to happen. But even with the obstacle of financing out of the way, how could Dulaine's story be told so that it not only stayed true to his work, but would also capture the attention of a wide range of moviegoers?
Ultimately, with Dulaine's blessing, a few details of the story were changed to appeal to a wider audience. In "Take the Lead", the students featured are in high school and dealing with far more complicated issues (a parent's alcoholism, another parent's questionable choice in occupation in order to make ends meet, gang activity, self-esteem issues, acceptance of other races), than the elementary set could even dream of. But instead of the usual, clichéd inner-city dialogue, writer Dianne Houston ("Knights of the South Bronx," "Run for the Dream: The Gail Devers Story") set out to do something unique – and authentic – with the characters.
Also crucial in the effort to not become another formulaic dance movie was director Liz Friedlander, a veteran music video director who's worked with U2, REM, Simple Plan and many others. When Friedlander made her way into the press room during a recent junket in California, the giddy excitement from seeing months and months of hard work come to fruition was immediately apparent on the face of the first-time film director.
When asked about her first choice for Dulaine's role, Friedlander spoke with the wide-eyed enthusiasm of the smart high-school girl who's a little overcome with a crush. "For us, there was no one else but Antonio [Banderas]," Friedlander confesses. "And as the camera started rolling, that was confirmed again and again. Pierre is a person who can walk into a room and immediately command your attention, and Antonio has that same ability. He also is such a good person that you know he'd have the purity of heart to bring further depth to the character. And that's exactly what I needed for this film to work."
Sharing in Friedlander's enthusiasm about the casting of Banderas was Dulaine himself. "You can't really ask for a better person to play you, right?" Dulaine quipped as he answered the media's questions. And interestingly enough, the real Dulaine did live up to Friedlander's high praise of commanding a room's attention. When he walked in, nearly everyone instinctively sat up a little straighter and was immediately drawn to the Brit's engaging personality.
The same can be said for the female contingency when Banderas made his way into the room. Dressed casually in a denim shirt and matching jeans, Banderas admitted this particular role "wasn't like anything I've been offered before" but that he was "drawn to what could happen when someone invested in youth like Dulaine had. He really made a difference, and it was through unconventional means like dance." 
And contrary to popular belief or what you'll see in the movie, Banderas adds that he's not as savvy on the dance floor as some might think (even if he's danced with Catherine Zeta-Jones pretty convincingly in "Zorro" a few times). "I'm not a trained dancer, but most people think I am," he says. "But after dancing with Chita Rivera on Broadway for 228 performances [in the 2003 musical revival of "Nine"], I was willing to give this a shot."
While great magicians are never quick to reveal their secrets, Banderas doesn't mind giving credit where it's due when it comes to his dancing ability: "I worked with a great choreographer who makes a person look like a dancer even if he or she is not. After a while, you just start acting like a dancer by how you position your body or look at your partner. That way, you can make the audience believe you are better than you actually are."
Sure, but will that same tactic work for the rest of us? One can only hope and practice. And perhaps act like a dancer.



"Take the Lead" — A Viewer's Guide
Starring Antonio Banderas ("The Mask of Zorro," "Shrek2"), Rob Brown ("Coach Carter," "Finding Forrester") and Alfre Woodard ("Desperate Housewives," "Beauty Shop"), "Take the Lead" is the story of a former professional ballroom dancer (Banderas) who volunteers to teach dance to an initially reluctant group of troubled high school students in the New York public schools.

When his more traditional love of classic American composers like Gershwin cramp the students' style, they create a new style of music (and dance) together, combining more traditional fare with current hip-hip beats to exciting results. In the process, these troubled students learn to respect each other, have the determination to see something through from start to finish and embrace discipline.
"Take the Lead" is rated PG-13 for mature thematic material, language and some violence.
Photos courtesy of New Line Cinema.