Behind the Scenes: Standing Firm in Hollywood
Angela Lu

WORLD Magazine

Updated

Mar 19, 2012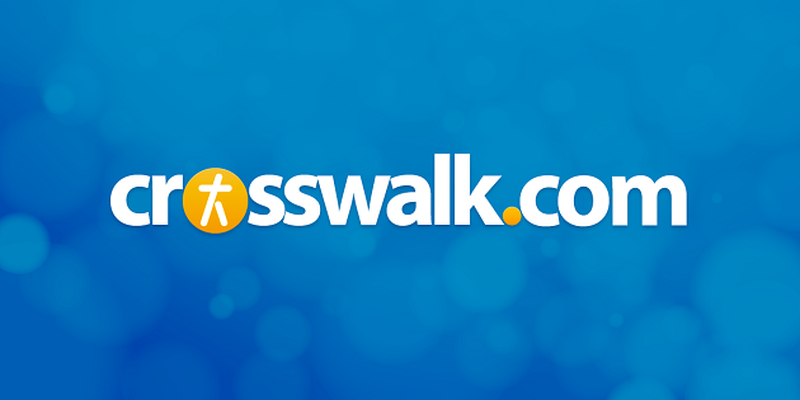 (WNS)--As actors and filmmakers waltzed down the red carpet for the Academy Awards show on Feb. 26, few knew that Christina Lee Storm and 30 others from the Hollywood Prayer Network had walked around the Kodak theater three evenings before to pray over the event.

Storm, who worked as the production supervisor of Best Picture winner The Artist, said the prayer walk was "better than the actual awards night."

"Going through the award season I realized that what we see on the screen, the red carpet, it's all a façade," Storm said. "If [the awards are] your end all be all, it's empty, it's not satisfying."

Karen Covell, the Network's founder, said the annual walk, now a decade old, helps Christians look at the show differently: Instead of fixating on a small gold idol, they grasp the brokenness in the lives of seemingly successful actors and directors.

Covell, a documentary producer, described the movie industry's makeup: "Only 2 percent of people go to church, many have never read a Bible, and are not at all aware of what faith in Christ is. ... [Hollywood] does not relate to the rest of America. It has its own culture, gods, language; we are ministering to a tribe of people who are not the same."

For Christians living within that culture, the challenges are great. Larissa Lam, a singer, actress, and composer, says she struggles with whether to take certain roles she believes conflicts with her beliefs. "Someone said, 'If you would dress sexier, you would be more famous; if you didn't mention God, you would be more famous.' Well, I have freedom of speech, and if others can condemn God, why can't I say something positive about God?"

Lam also said that other Christians can make life harder by judging those working in the "sinful" entertainment industry and asking why they don't produce more overtly Christian content. For some, this leads to a lack of Christian community and an unhealthy isolation from the church.

The Hollywood Prayer Network holds prayer meetings, sends out media-related prayer requests, and pairs Christians in the industry with prayer partners outside Hollywood. "We've seen prayer do many things, heal addictions, reconcile relationships," Covell said, noting that members of the Network are praying for about 1,500 Christians in Hollywood.

More than 20 ministries have popped up to serve an estimated 6,000 Christians in the Los Angeles entertainment industry, and non-Christians as well. It's a swirling population: Every year up to 19,000 aspiring actors move to Hollywood with stars in their eyes, only to encounter the reality of hard-to-secure jobs, a high cost of living, and a pervading sense of loneliness in a new city.

The environment is tough for anyone coming in, says Shun Lee, an actor, writer, and producer from Omaha, who moved to Los Angeles nearly 10 years ago. Young, impressionable people looking for their big breaks are easily entrapped by cults, the porn industry, sex trafficking, and prostitution. In a career filled with rejection, Lee sees a common danger: "Feeling discouraged, despair, loneliness," and going down the wrong track.

To fight those problems Lee founded a group, Greenhouse, that meets once a month to cultivate an attitude of collaboration and service between creative professionals. He also leads Hollywood Connect, which helps newcomers to Hollywood get adjusted and plugged in.

Christian directors, producers, actors, and screenwriters come together each year for the 168 Film Project, which assigns each group a Bible verse, then gives them 168 hours—or one week—to produce an 11-minute film based on the verse. Often both Christians and non-Christians work together on the project, and John David Ware, the founder of the event, has seen people come to Christ through working with Christians and studying the verse.

The films are then shown at the 168 Film Festivals and given awards in the typical categories—best film, actress, editing, etc.—and on how well they incorporate the verse. Ware says film submissions have been in many genres: zombies, vampires, Westerns, comedy, animation, period pieces, and contemporary films.

Ware hopes the project helps filmmakers tell the gospel in a creative way: "Film schools don't encourage [evangelizing through film] and film school students are scared to death to be labeled a Christian filmmaker. They think it's the kiss of death, so we just wanted to encourage better films than the genre most recognize as Christian."

Other Hollywood Christian groups include Actors Co-op, an award-winning theater company completely made up of Christian actors; Act One, which trains Christian screenwriters and studio executives for working in mainstream media; and Premise, a Christian fellowship for professionals in film and television. Often the circles between different groups overlap, as the Christian community in Hollywood is still small.

Small things can make a difference. When Larissa Lam was on set for a music video for her husband, rapper Only Won, she took the time to learn the names of the extras: They "are usually treated as discardable, they're seen as props, so we made a direct effort to give people a chance to shine." After the shoot she performed a Christian song and prayed for them. Lam noted that one extra emailed her afterward and wrote that she wanted to get back to church.

c. 2012 World News Service. Used with permission.