The 12 Best Christian Movies of 2021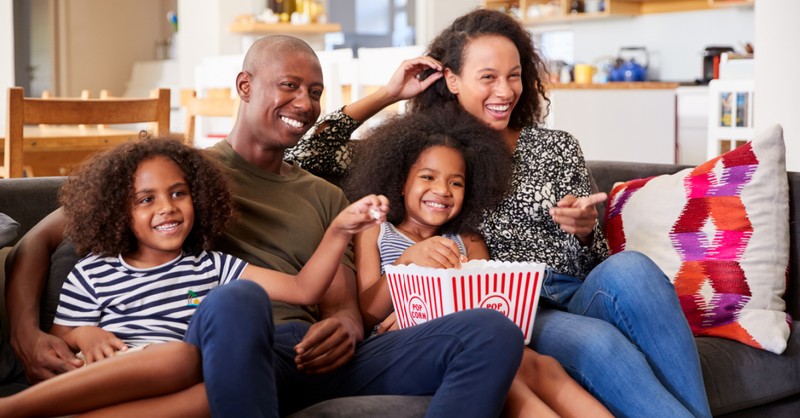 Faith-based and Christian movies returned in a big way in 2021 thanks to well-known directors and under-the-radar filmmakers alike not letting a pandemic halt their craft.
Jon and Andrew Erwin released two movies in 2021, as did Alex and Stephen Kendrick – all titans in the faith-based industry. Tony Evans starred in a documentary. So did researcher and explorer Timothy Mahoney. Even Dallas Jenkins and his crew at The Chosen – which to this point had been limited to a streaming television series – got in the mix.
From the box office to the major streaming platforms, 2021 was a big year for faith-based and Christian movies.
Here are the 12 best ones:
Photo courtesy: ©Getty Images/Monkey Business Images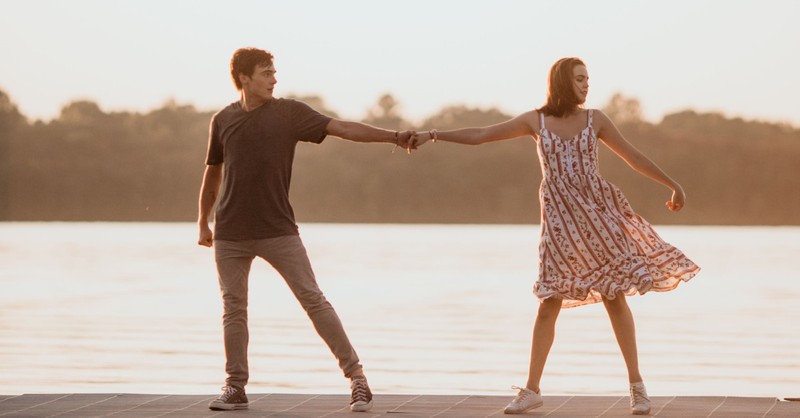 1. A Week Away
A troubled teenage boy finds faith, hope and romance when he attends a Christian summer camp. The film is a Disney-like musical that features some of the top Christian tunes from the past two decades – as well as a few new ones. It stars Kevin Quinn (Bunk'd) and Bailee Madison (Once Upon a Time) and is one of the best inspirational films of the year, with solid lessons about forgiveness, redemption and second chances. This Netflix film is rated TV-PG.
2. Blue Miracle
A financially strapped orphanage is given new life when its residents team up with a washed-up fisherman to enter the lucrative Bisbee's Black & Blue Fishing Tournament. If they win, then the orphanage can keep its doors open. It stars Jimmy Gonzales (Godzilla: King of the Monsters, The Case for Christ) and Dennis Quaid (I Can Only Imagine, The Rookie) and includes solid messages about fatherhood and second chances. Christian hip-hop label Reach Records produced the soundtrack. This Netflix movie is rated TV-PG for minor language.
Photo courtesy: ©Netflix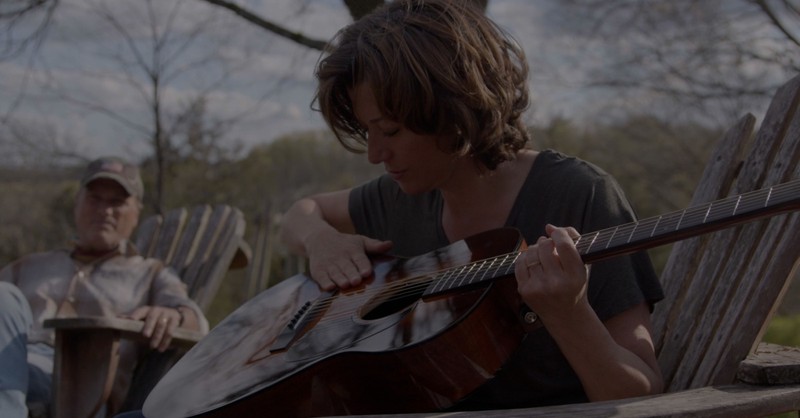 3. The Jesus Music
It's a landmark documentary about contemporary Christian music (CCM), beginning with the hippie movement of the 1960s and 1970s and continuing up to the modern-day. It includes interviews with dozens of singers – from Amy Grant to TobyMac to Lecrae – and shines in its unvarnished look at the faith-based genre. It was directed by Jon and Andrew Erwin, the same filmmakers behind I Can Only Imagine, Woodlawn and I Still Believe. Unrated.
Photo courtesy: ©Lionsgate
4. Show Me the Father
It's a life-changing documentary that examines the biblical roles of fathers while weaving in biblical truths about the Fatherhood of God. It's the first documentary from the Kendrick Brothers – the filmmaking company that also made Overcomer, War Room and Fireproof. (Alex, Stephen and Shannon Kendrick served as executive producers.) It includes interviews with Texas pastor Tony Evans, Focus on the Family's Jim Daly, and former NFL coach and player Sherman Smith, among others. Unrated.
5. Journey with Jesus
Pastor and author Tony Evans takes viewers on a journey to Israel to visit the sites where Christ walked and lived – such as Bethlehem, Jerusalem, the Sea of Galilee and the Garden Tomb. Evans' family, including his late wife Louis and his daughters Chrystal Evans Hurst and Priscilla Shirer, accompany him. (It was filmed in 2019.) "Visiting those sites actually brings the Bible to life in a way that is unique," Shirer told Crosswalk. Unrated.
6. Courageous Legacy
A police officer grieving from a personal tragedy pledges to become a better father and husband using the principles from Scripture. Courageous Legacy is an updated version of the 2011 hit Courageous and includes new scenes and a new ending. It was directed and produced by Alex and Stephen Kendrick. It's one of the best father-centric films ever made. Rated PG-13 for some violence and drug material.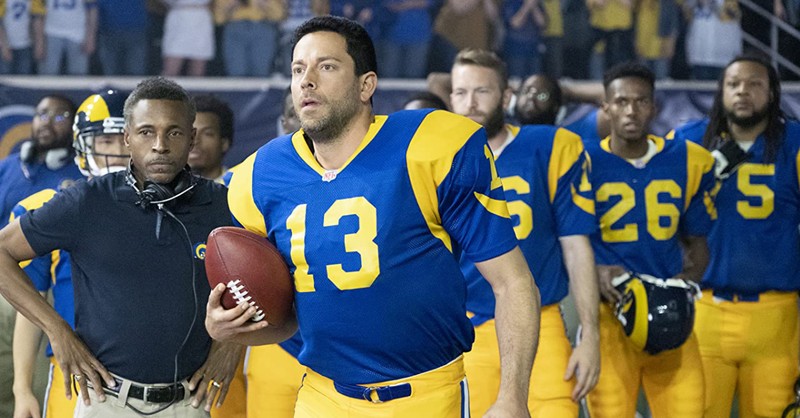 7. American Underdog
An ex-college quarterback who is working at a grocery store is given a shot at the NFL thanks to success in an under-the-radar indoor football league. The film chronicles the stunning rise of Super Bowl champion Kurt Warner, although the football plot is only half the story. The other half of the film follows Warner's growth as a man of faith following the marriage to his new girlfriend, Brenda. It's a romantic sports drama with major crossover appeal. Rated PG for some language and thematic elements.
8. Christmas with The Chosen
It's the familiar story of Mary and Joseph with a creative, inspiring twist. It was released in December and set multiple records, including for the highest-grossing movie in the history of Fathom Events, its distributor. On its first two nights, it was the No. 1 movie in America. The film includes a never-before-seen episode of The Chosen and music by well-known Christian artists. Unrated.
Photo courtesy: ©Lionsgate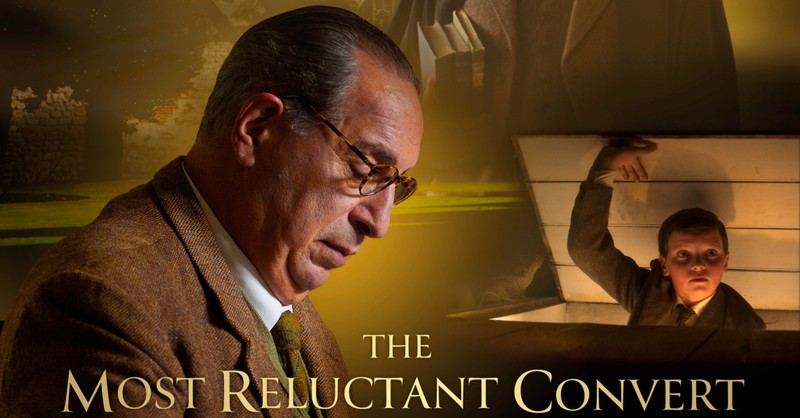 9. The Most Reluctant Convert: The Untold Story of C.S. Lewis
A staunch atheist becomes one of the world's leading Christian thanks to the influence of friends. The film tells the true story of C.S. Lewis, the 20th-century Christian apologist who wrote numerous books but began his life as a skeptic. It is based on an award-winning stage play by actor Max McLean, who plays a middle-aged Lewis who is looking back on his childhood and conversion. It's one of the most inspiring biopics you'll ever watch. Unrated.
10. The Red Sea Miracle II
Researcher and filmmaker Timothy Mahoney examines the evidence for the parting of the Red Sea, interviewing both sides of the debate but landing firmly on the side of orthodoxy. It is the fourth film in Mahoney's Patterns of Evidence series, which also includes The Exodus, The Moses Controversy and The Red Sea Miracle I. His films are archeological apologetics for the average layperson and a gift to the church.
11. Sabina: Tortured for Christ
A Jewish woman risks her life and her family to share the gospel in Nazi-occupied territory. The film is based on the true story of Sabina Wurmbrand, who married Richard Wurmbrand in 1936 before both converted to Christianity. They later co-founded Voice of the Martyrs. It was directed by John Grooters, who also helmed the 2018 film about Richard Wurmbrand titled Tortured for Christ. Rated PG-13 for thematic content, some disturbing images and violence.
12. Resurrection
Jesus' disciples are faced with anguish and hopelessness after their leader is nailed to a cross and buried in a tomb. Days later, though, their faith is renewed when He rises from the dead. This Discovery Plus film debuted for Easter 2021 and was produced by Roma Downey and Mark Burnett, who also made The Bible, Son of God and A.D. The Bible Continues. It follows the story of Jesus' disciples from his crucifixion to the days after He ascended to heaven.
Related:
The 15 Best Faith-Based Movies of 2020
Photo courtesy: ©A1 Productions, used with permission.
---