4 Biblical Lessons from Bethany Hamilton's Inspiring Film Unstoppable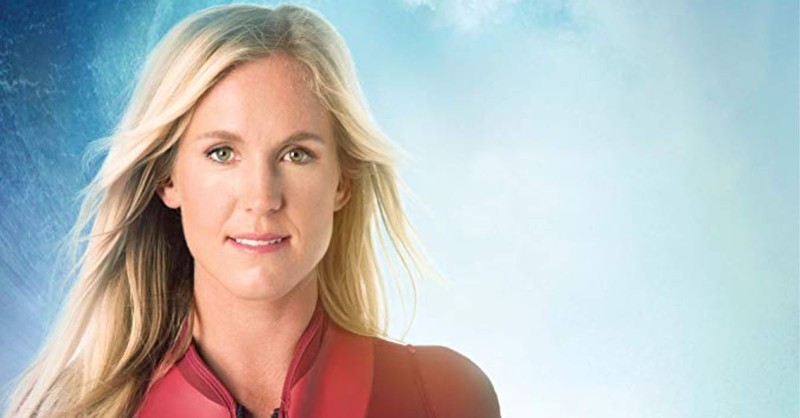 Sixteen years have passed since surfer Bethany Hamilton lost her arm in a 2003 shark attack that changed her life forever and sparked an incredible comeback.
It was the foundation for the film Soul Surfer, which recounted the story of Hamilton's life immediately before and after the attack.
But a lot has happened in 16 years. She's improved. She's gotten married. She's given birth to two children. She's also continued her streak of surfing dominance – yes, even after having kids.
A new documentary film, Unstoppable (PG), opens in theaters this weekend, telling the inspiring story of Hamilton's life through the eyes of people who know her best, including her family, her life-long friends and her surfing competitors. It combines old home video footage with modern breathtaking HD video of her at sea. The result is one of the best documentaries I've seen.
"I think it really captures the real me and so much more of my story than Soul Surfer did," Hamilton told Crosswalk.
Here are four inspiring, biblical lessons from Unstoppable – and from Hamilton's life in general:
Photo courtesy: Entertainment Studios Motion Pictures/Lieber Films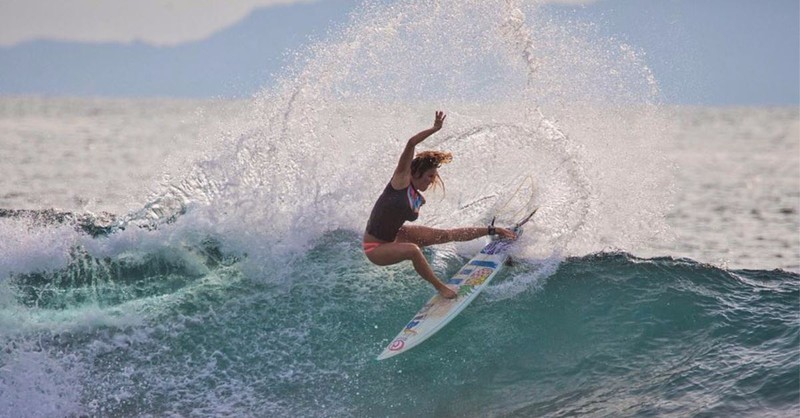 1. All Things Work Together for Good
If a shark bit off your arm, would you be grateful? What if you were an athlete – with your future dreams apparently dashed? 
Unstoppable shows us old home videos of a two-armed Bethany and old home videos of a one-armed Bethany. Guess what? She exhibits the fruit of the spirit in all of them, no matter the circumstances. 
One of the film's most powerful moments takes place shortly after her accident, when she was lying in a hospital bed with a bandage wrapped around her left side. A 13-year-old Bethany says, referencing her best friend and surfing companion Alana Blanchard, "I'm glad it was me" who was bitten. 
"Why is that?" someone in the video asks. 
"I would just rather it be me than Alana," Hamilton says. "Because I love her so much."
The Bethany of today is just as unselfish and just as eternally focused. In fact, she says she wouldn't change a thing about her life. She sees the application of Romans 8:28 – "in all things God works for the good of those who love him" – woven throughout her life.
"I'm so thankful for my husband and my two boys. If I didn't lose my arm — and life went in a different direction, I could just be a completely career-oriented woman living a completely different life," Hamilton told Crosswalk. "There's been so much amazing opportunity to bring good out of what seems like such a terrible thing. I grew and healed from that day. I've learned so much and have seen God's grace and support in my life from it all. God can turn bad into good for His glory."
Photo courtesy: Entertainment Studios Motion Pictures/Lieber Films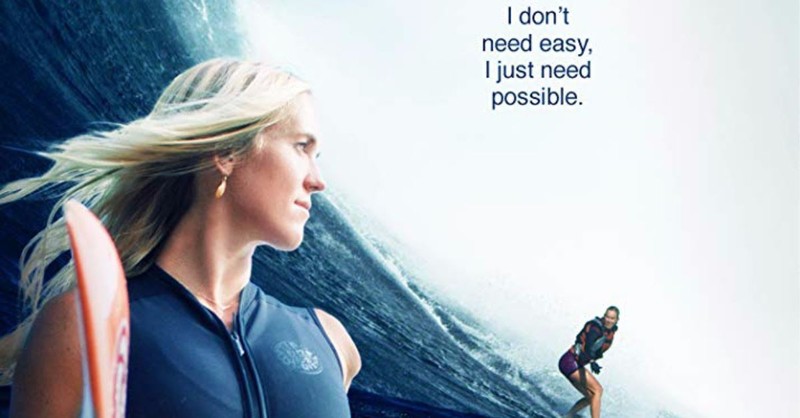 2. 'Let Your Light Shine' for Others
Hamilton has a major following on Facebook (2.2 million), Instagram (1.8 million) and Twitter (1.4 million), and she's not shy about discussing her faith. "Saved by the grace of God," her Instagram bio reads.
But her faith isn't a fad. Hamilton was standing boldly for Christ as a tweenager and teenager, too. The film shows her accepting the winning trophy after her first post-attack victory. Speaking into a microphone in front of a large crowd, she begins by thanking "Jesus Christ." 
"He is my everything," she says. "Without Him I don't think I could be here." 
Still, atheists and agnostics alike will enjoy this inspiring story. Explicit comments about faith play only a small role in Unstoppable. 
Jesus told us to "Let your light shine before others." With an energetic personality, Hamilton does that in words and actions. 
Photo courtesy: Entertainment Studios Motion Pictures/Lieber Films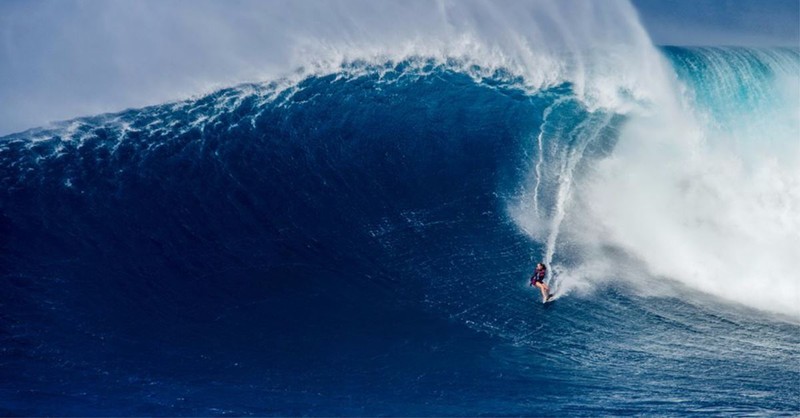 3. You 'Can Do All Things' through Christ
Hamilton was winning competitions as a youngster with two arms She was beating the girls… and the boys. She even had a sponsorship with Rip Curl. 
But then tragedy struck. A promising future as a professional surfer seemed over before it even started.  
"I told her, 'We could move to Mammoth (Calif.) and go snowboarding,'" her mother says in the film, only half-joking.
Hamilton, though, remained determined. In Unstoppable, we see her plotting her comeback from her hospital bed by talking to Mike Coots, a surfer who lost a leg from a tiger shark attack but also didn't quit. He surfs with a prosthetic leg. 
"Within six days of losing my arm, I already had hopes to surf with one arm," Hamilton says in the film. "I didn't know what that would even look like, but I wanted to give it a go."
She was surfing four weeks after the accident. She struggled at first – she couldn't hold onto the board as she paddled out through the rough waters – but then her father designed her a special board with a handle. It worked.  
The film details other accomplishments – how she finished third in the 2016 Fiji Women's Pro and how she enjoys tackling the world's biggest waves (like Jaws, off the coast of Hawaii). And she does it all with one arm. 
Photo courtesy: Entertainment Studios Motion Pictures/Lieber Films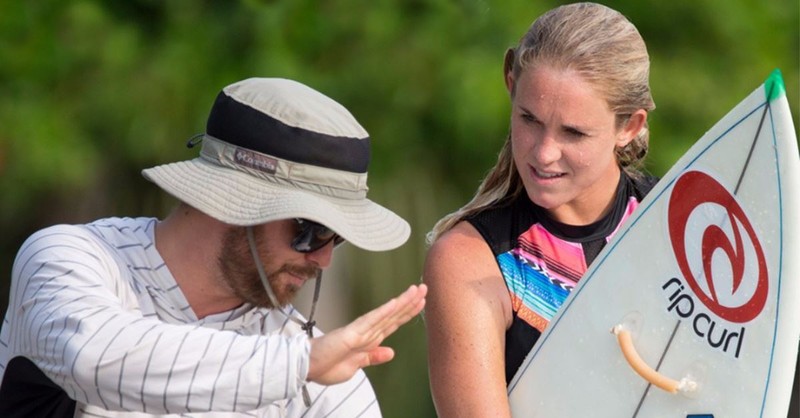 4. Children Are a Blessing
Hamilton married Adam Dirks in 2013, and in 2015 she announced she was pregnant with her first child. But she wasn't all that excited at first. She was young (25) and enjoying her surfing career. She also feared she couldn't be a good mom with one arm – even though motherhood was always her dream.
"I just didn't feel ready to be a mom," she says in the film.
Others, though, including Adam, were thrilled. 
"As I started to see his excitement and other people's excitement around me, I was like, 'Wow, this is a gift from God,'" she says. 
Unstoppableshows Hamilton caring for her first baby, Tobias, by changing his diaper and putting on his clothes. We learn that during one competition, she even nursed him in between surfs. She and Adam now have a second son, Wesley.
Motherhood has changed her "a lot," Hamilton told Crosswalk.
"I have grown to be more patient and less selfish," she said. "I just love sharing life with my boys. And I think it helps you to relate to God's love for us, as well – just being able to understand how God sees us as His children and loves us." 
Visit BethanyHamilton.com/Unstoppablefor more information and a list of theaters. 
Entertainment rating: 4.5 out of 5 stars
Family-friendly rating:4 out of 5 stars.
Unstoppable is rated PG for some thematic elements. Other content warnings: we hear at least half an f-word during old new footage of the shark attack and one or two OMGs. Of course, since this is a film about surfing, we see plenty of bikinis, too.
Photo courtesy: Entertainment Studios Motion Pictures/Lieber Films 
---