Charming Amateur Challenges Elitism in "The Greatest Game"
Lisa Rice

Contributing Writer

2005

30 Sep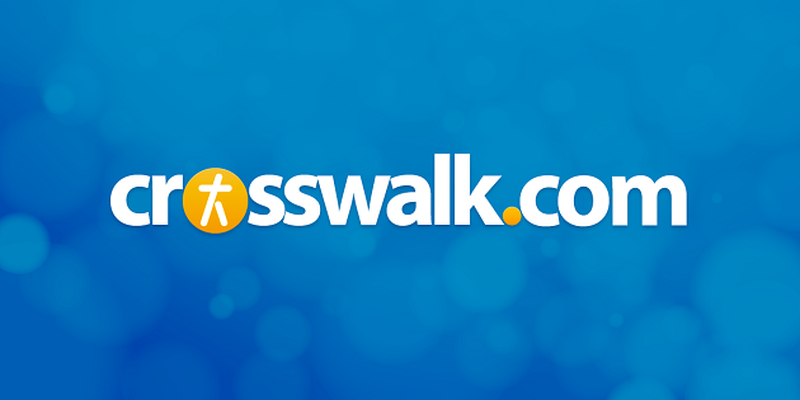 Release Date: September 30, 2005
Rating: PG (brief, mild language)
Genre: Drama/History/Sports
Run Time: 120 minutes
Director: Bill Paxton
Actors: Shia LaBeouf, Justin Ashforth, Stephen Dillane, Elias Coteas, Luke Askew, George Asprey, Marnie McPhail, Marc James Beauchamp, Jackie Burroughs, and Len Cariou
Just as audiences didn't need to love boxing to love "Cinderella Man," or football to enjoy "Remember the Titans," so they won't need to love golf to thoroughly relish the drama, history and inspiration of "The Greatest Game Ever Played."
This is the true story of an amateur golfer, Francis Ouimet (pronounced "you met") (Shia LaBeouf), who, not unlike this century's Tiger Woods, takes on the diabolical elitism of a sport that only includes wealthy, upper-class, white, educated "gentlemen." As a young child, Francis quickly learns the establishment's entrenched rules, which mandate that working people can participate in the sport only as caddies. Francis accepts his lot as a caddie but continues to hone his golf skills, practicing long into the night hours and hoping beyond hope for a chance to prove himself.
His father, Arthur (Elias Coteas), who ekes out a meager existence in the mines, doesn't approve of his son's choice of sports in that he doesn't want Francis to be disappointed when he hits the wall of exclusivity. He tells his son, "I had dreams, too. But no matter what you do, they'll never let you cross that street." His mother (Marnie McPhail), however, continues to encourage Francis in his talent – and even takes him out of school to see the greatest golfer in the world, the famous British champion Harry Vardon (Stephen Dillane).
During the show, Harry asks for a volunteer and calls young Francis out from the audience to give him an on-stage golf lesson. When Francis loses his nerve and misses a shot, Harry whispers to him, "Even in your darkest hour, never despair." He then shows the young boy how to hold steady, block the distractions, and focus. Francis would never forget that advice, but perhaps Harry would regret giving it.
A few years later, a pro golfer recognizes Francis's talent and invites him to try to qualify for a major tournament. His father refuses to let him try – especially since the entrance fee is $50 – but the two finally make an agreement that, if he doesn't qualify, he will quit the game and go to school so he can bring home some "honest wages."
Francis gets an invitation to a pro golfer's dance at an exclusive gentleman's club. Thrilled, he thoroughly enjoys attending and dancing with the most beautiful girl at the ball. That is, however, until her father pulls Francis aside and says, "You may have been invited, but don't get the idea you belong here." Ouch!
Though Francis plays well, his father's disapproving face in the crowd distracts him and he misses an important shot, losing the chance to qualify. As promised, he quits the sport and goes into retail. He's not there long, however, when other golfers who know his talent try to pull him back in to the game. He refuses, saying he hasn't given up on his dreams; he just has different ones now. They don't buy it, and soon they've convinced 20-year-old Francis to try out for the 1913 U.S. Open.
Against all odds, Francis does qualify, and he submits to the rigorous training offered by good friends. Francis is ill prepared and has a child for a caddy – a chubby (adorable, witty and show-stealing) fifth-grader named Eddie Lowery (Josh Flitter), and he is now playing against the best of the best – including his hero, Harry Vardon. His father also tries to discourage him, saying, "A man knows his place and makes his peace with it. Those men don't earn a place in this world; it's given to them."
Despite many handicaps and some powerful demons of elitism ever on his back, Francis displays courage, spirit, heroism and humility at this world-class event and fights terrific odds to not only make a name for himself, but to inspire a subsequent century of ordinary people to greatness.
"The Greatest Game Ever Played" transcends golf, though golf lovers will be amazed at the sport's olden days, including the small wooden clubs, the layout of the short holes, the manual scoreboard, the golfers swinging with pipes in their mouths, the terrible conditions of the greens and fairways and the play not being canceled even during torrential rain.
Director Bill Paxton doesn't miss a chance to show how difficult it was to break social barriers in both Britain and America at the turn of the century. He uses a good balance of tension and humor to keep audiences enthralled, and he utilizes special effects to help audiences feel the challenges of the game. Often we follow the ball as if we were riding it, careering behind it or seeing its point of view. And when British champion Harry Vardon surveys the crowds before he plays, he makes them all disappear in his mind before swinging. Paxton also uses symbolism well, including a recurring vision of four dark-clad, high-hat elders who represent the disapproval and elitism of the game's gatekeepers.
Families will thoroughly enjoy "The Greatest Game Ever Played," a true Disney classic that will prompt discussion on the unfairness, prejudice, and wrongful exclusivity of golf and other highbrow sports, as well as the power of the brave individuals who challenge the system.
AUDIENCE: Adults, teens and children
OBJECTIONABLE CONTENT:
Drugs/Alcohol: Alcohol portrayed in gentlemen's' clubs and lots of smoking portrayed in clubs and on golf course! (mostly pipe-smoking)
Language/Profanity: Three to four light obscenities
Sex/Nudity: None
Violence: None