Check Out the Trailer for Erwin Brothers' Biggest Movie Yet: I Still Believe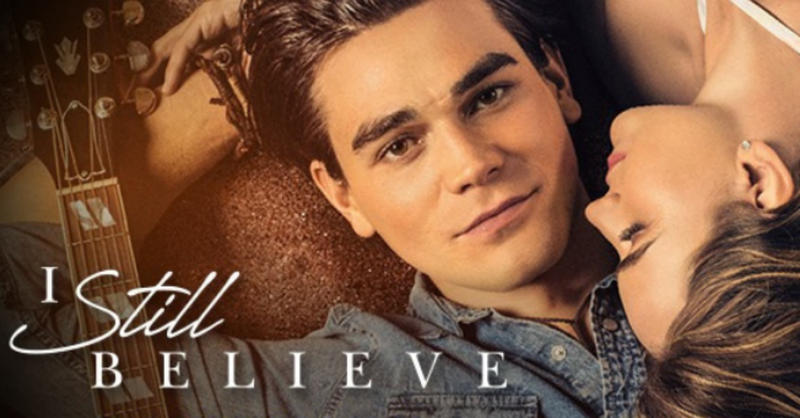 I Still Believe hits theaters on March 11, 2020.
You may know Jeremy Camp from any one of his #1 hits, like "Same Power", "He Knows", or "Overcome." His music and lyrics showcase a faith that knows the love and power of God firsthand. In I Still Believe, based on the song by the same name, audience members will get a special look into the real-life events that shaped Camp's life and faith forever.
Jeremy Camp (played by KJ Apa) falls in love with Melissa Henning (Britt Robertson) while they are still in college, and he knows that she is the woman he is meant to be with. However, tragedy strikes when they get the bad news that Melissa has ovarian cancer and may not survive.
Their love for eachother and their faith in God is tested by fire as they embark on this journey together. In a moment of heartbreak, Jeremy tells Melissa "You're the strong one. Not me. All I have are questions."
Every believer can relate to having questions so deep that only God can answer them. And in this romantic and spirit-filled film, the audience has the opportunity to watch a couple wrestle with God and come out victorious.
This movie is the biggest that the Erwin Brothers have made to date. If you liked October Baby, Moms' Night Out, Woodlawn, or I Can Only Imagine, you'll love this one.
According to the movie's website "From the makers of I Can Only Imagine, comes the true life story of Christian music mega star Jeremy Camp and his remarkable journey of love and loss that proves there is always hope in the midst of tragedy and that faith tested is the only faith worth sharing."
Until the movie comes out, enjoy Jeremy Camp's iconic worship song, "I Still Believe":
Though the questions still fog up my mind
With promises I still seem to bear
Even when answers slowly unwind
It's my heart I see You prepare
But its now that I feel Your grace fall like rain
From every finger tip, washing away my pain
I still believe in Your faithfulness
I still believe in Your truth
I still believe in Your holy word
Even when I don't see, I still believe
For more information, visit www.lionsgate.com/movies/i-still-believe.
Photo Courtesy: Lionsgate
Kelly-Jayne McGlynn is a former editor at Crosswalk.com. She sees the act of expression, whether through writing or art, as a way to co-create with God and experience him deeper. Check out her handmade earring Instagram and Etsy for more of her thoughts on connecting with God through creative endeavors.