Christian Actress Makes Big Screen Debut in New Film "Radio"
Jenni Parker

AgapePress

2003

24 Oct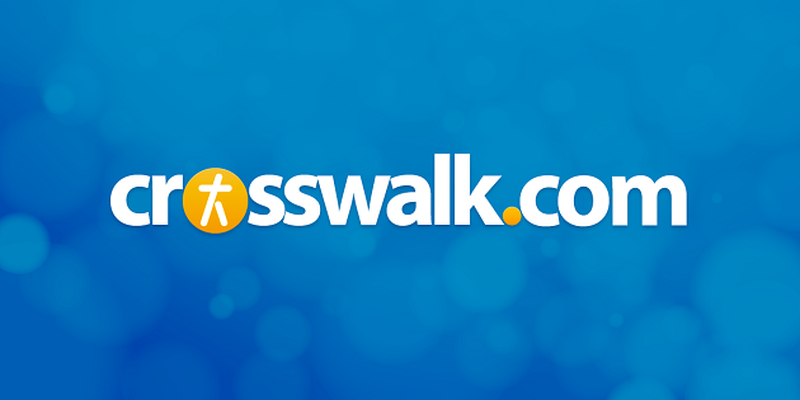 (AgapePress) - A 23-year-old thespian, the daughter of a minister and the wife of a divinity school student, is enjoying a Hollywood beginning as she co-stars in her first feature film, "Radio," opening nationwide today. But she says one thing has not changed – faith and family will always come first.
As an evangelical Christian, Sarah Drew probably does not fit the mold of the typical budding actress. Long before she was cast in the Columbia Pictures film "Radio," she made up her mind that her values would determine any choices she made in pursuit of her acting career – a decision she knew would take her along an interesting path.
But the young actress certainly never expected her first major motion picture role to set her beside veteran, Oscar-caliber movie stars like Cuba Gooding, Jr., Ed Harris, Debra Winger, and Alfre Woodard. In a recent interview, she revealed to the press that she has still not gotten over the strangeness of seeing herself in the film. "Watching it was weird – you know, watching myself 50 feet tall. I'm my worst critic," she says, "so it was very weird, because it's crazy and cool at the same time."
"Radio," released in theaters nationwide on Friday, October 24, is a film inspired by the true story of James Robert "Radio" Kennedy, a mentally disabled young man who inspired an entire community after he began helping out the high school football teams in Anderson, South Carolina, during the turbulent 1970s. In the movie, Drew plays Mary Helen Jones, the daughter of varsity football coach Harold Jones (Harris) who befriends Radio and introduces him into T.L. Hanna High School.
Courage and Character
Drew says Ed Harris's character – the real-life Coach Jones – and the actor himself were special people. In the film, Coach Jones decides to reach out to Radio, despite the initial prejudice and misunderstanding of the community, showing a kind of courage Drew says she admires because it is difficult. "It takes a special conviction to decide to go against the crowd and to know what is right and to act upon it," she says.
According to Drew, in America's self-obsessed culture, most people put their own interests first, which is why the relationship between the coach and Radio is so special. "What Coach Jones did was take Radio under his wing – someone who's not valued in society and who is considered a nuisance – and he really gives him the dignity he deserves," she says.
Drew says Harris did as much for her, taking her under his wing and making her feel as comfortable as possible in her first film role. She recounts an episode from the first day of shooting, after the first take had been put down on film, when Harris announced to all on the set, "Everybody listen, this is Sarah's first take. Everyone give her a round of applause."
"He's an incredibly generous actor and a wonderful man," Drew says of Harris, and she describes working with him and with the rest of the ensemble as an unforgettable experience.
But in addition to getting to know the more seasoned actors, Drew enjoyed spending time with Kennedy, the real-life Radio. She says the man on whose life the film is based is a very sweet and loveable person, who provided the inspiration for a remarkable performance from Academy Award-winning actor Cuba Gooding, Jr.
Drew says Gooding got Radio's mannerisms and walk down pat. "When he turned on Radio, there was no Cuba there – he was really spot-on in terms of the way he played his role," she says. But Drew adds that whenever the director called 'Cut!' the gifted star "would click back to Cuba again. It was amazing."
Her Film Career Is a Family Affair
Drew's real-life father is a Presbyterian minister and her mother, a teacher. She says her relationship with her parents influenced her portrayal of the coach's daughter in "Radio." "It's interesting that I ended up being so involved in my parents' world because of being involved in school and church," she says. "As a result, one of the decisions we made about my character was that she was in cheerleading so she could be closer to her dad."
Last year, while the young actress was on location in South Carolina for the filming of "Radio," her husband Peter (an aspiring teacher) was a first-year graduate student at Yale Divinity School in New Haven, Connecticut. She says he flew down every weekend to spend time with her on the set and had to be constantly reading and lugging around a suitcase full of books. "But we had decided that our marriage is the priority, and we need to spend time together, or we're not going to grow as a couple," she says.
Drew says before she even auditions for a part, she and her husband sit down with every script she gets and talk about it. They wrestle with the tough decisions and consider whether a film would involve any compromise of their faith. "We spend a lot of time praying about it," the actress says.
Although Drew admits the process is limiting to a degree, she feels it is worth it. "I really do desire to be an artist who honors God with my work," she says, adding that "the right jobs will come along. I absolutely believe that, and we've been totally blessed so far."
Drew's next project, a film called "The Shags," is based on another true story and is scheduled to begin filming in March. "I'm actually playing the lead in that movie, so I'm really excited," she says.

© 2003 AgapePress.  All rights reserved.  Used with permission.

Click here to read a review of "Radio."